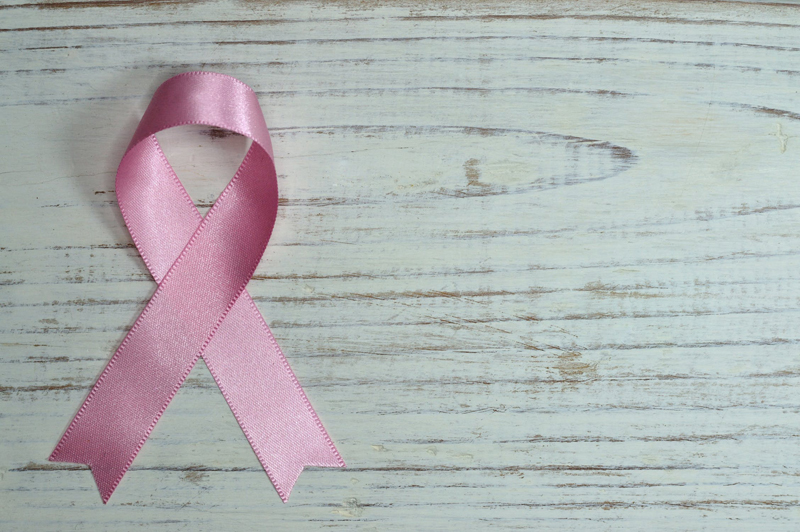 Amazingly, a recent study published in Cancer (a peer-reviewed journal of the American Cancer Society) states that over 30 percent of women are not offered any information about reconstruction by their general surgeon when they are diagnosed with breast cancer. In other words, it is often up to the woman herself to seek out the information she needs, on her own. This can be daunting, to say the least.
At a time when your whole world is crashing in around you, it's almost impossible to muster the energy to do the research, locate the plastic surgeons (much less squeeze in appointments with them), and follow through with all the questions to make an informed decision.

On top of this, even today, it can feel as though there is a stigma attached to wanting reconstruction. Chances are you'll encounter the raised eyebrow, the "look," that speaks volumes. ("You should be focusing on your cancer, not your looks. Aren't you grateful just to be alive?") It's hard not to feel shallow when pressing for answers about cosmetic results. But for many women, the psychological benefits of reconstruction are huge. You have every right to choose reconstruction and get your questions answered.

We have many choices for reconstruction after mastectomy, and rapid advances in plastic and microsurgery promise even more in the years to come. In this article, we'll take a look at some of the preferred methods. If you are newly diagnosed, or are considering delayed reconstruction, now's the time to get informed. If you've already had reconstruction, perhaps you'll take a moment to share your story in our forum. Remember when you were making your decision? It probably wasn't easy. Sharing in our forum is a wonderful way to offer support to those facing these decisions now.

Here is a list of reconstruction options. In and of themselves, each type of reconstruction can be done at the time of mastectomy (immediate reconstruction) or at any time after mastectomy surgery (delayed reconstruction). Your personal situation will dictate which of these are right for you, as well as whether immediate reconstruction is possible.

Expander Implant. This reconstructive surgery is done in stages. First, a tissue expander (think industrial strength water balloon) is inserted against the chest wall. Over a period of several weeks or months, the expander is filled with a saline solution to increase its size. When the expansion is complete, the expander is exchanged for an implant (either saline or silicone). There are now some expanders that act as the implant also, so a second exchange surgery is not required.

Latissimus Flap. Developed and first used in the '70s, the "LAT Flap" creates a more natural looking breast than an implant alone. This surgery involves relocating a muscle flap from the patient's back, which is then brought around to the front of the chest wall to form a breast mound. Usually, a small implant is used in combination with the latissimus flap to create a fuller breast shape.

TRAM Flap. Still considered the standard of care, the TRAM is probably the most common type of reconstruction that uses the patient's own tissue to form a new breast. TRAM is an acronym for the transverse rectus abdominal muscle, which is used to channel skin and abdominal tissue from the abdomen up to the chest wall. A TRAM produces a very natural looking and feeling breast, and a tummy tuck. Most women are delighted with the result.

DIEP Flap. The DIEP flap is an abdominal free flap and requires an advanced microsurgical technique. DIEP is an acronym for the Deep Inferior Epigastric Perforator (blood vessels). The DIEP is similar to the TRAM in that abdominal skin and tissue are used to create the breast mound (and you get the tummy tuck). The main advantage of a DIEP over a TRAM is that the underlying abdominal muscles are not used to support the reconstructed breast. Thus, the patient does not have to sacrifice abdominal strength.

In addition to the DIEP flap, there are other "free flaps" that take tissue from such areas as the buttocks or outer thigh. Again, they require specialized training on the part of the surgeon. In comparison to surgeons who perform implant and/or TRAM reconstruction, there are far fewer surgeons trained in performing advanced free flap reconstruction. I've attached a link to the website of Dr. Robert Allen, a pioneer of the free flap reconstruction. By no means is he the only surgeon qualified to perform free flap reconstruction; however, the website offers a wealth of information for anyone considering this type of reconstruction.

Not every woman wants reconstruction. Choosing not to have reconstruction is fine if it is an informed decision. What is unconscionable, in my opinion, is that so many women are not informed at the time of their diagnosis of the many options available to them.

You Should Also Read:
Dr. Robert Allen - DIEP Flap
American Cancer Society - Breast Reconstruction


Related Articles
Editor's Picks Articles
Top Ten Articles
Previous Features
Site Map



Follow @PinkRibbonNews
Tweet



Content copyright © 2022 by Gail Armanini. All rights reserved.
This content was written by Gail Armanini. If you wish to use this content in any manner, you need written permission. Contact Gail Armanini for details.