Reduce Your Risk of BPA Contamination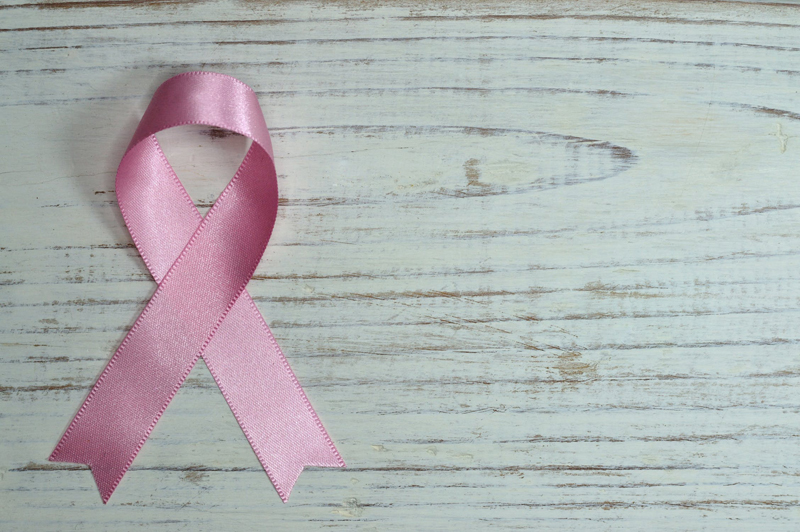 Chances are you're a little confused about BPA and its link to breast cancer (as well as many other cancers). I know I was. Short of trying to remember not to leave my water bottle to bake in the car all day, thereby contaminating the contents, I was basically clueless as to how widespread (and dangerous) our exposure to BPA really is.

Further, I didn't realize that some items I thought were heavy hitters are actually fairly safe. For instance, did you know that the case of water bottles you just bought at the local box-store warehouse aren't really that bad, but the canned soda you just pulled out of the fridge is?

For some reason, especially when it came to beverages, I was convinced that heat was the culprit -- that leaving a plastic bottle in a hot environment would cause the BPA to leach into the beverage I was about to drink, but that using a bottle one time, straight out of the fridge, was probably okay. This IS true, but there's more to the story.

In a fascinating article published by the Natural Health Advisory, author Kathleen Jade, N.D., takes the time to clarify some of the misconceptions surrounding BPA, as well as offer warnings about some of the more obscure culprits. Here are some of the suggestions she offers to rid your personal environment of this deadly toxin. According to Dr. Jade, the following are the worst offenders:

Canned Drinks

This includes sodas, beer, iced tea, energy drinks – anything packaged in a can, as opposed to glass or certain safe plastics. In a recent study in which 72 brands of canned drinks were tested, 69 contained BPA. Canned sodas typically contain less BPA than other canned foods, but a definite link between soda consumption and BPA levels has been confirmed.

Canned Foods

Several studies have confirmed that BPA is a common contaminant of canned food. Metal (aluminum) food (and drink) cans are commonly coated with a BPA-containing epoxy film, and the BPA then leaches into the contents of the can. It doesn't matter where you buy your food, or what type of food you're purchasing. In study after study, BPA has been found in up to 65% of all U.S. canned food sales, and even something as "wholesome" as Whole Foods brand coconut milk has been found to be contaminated.

Reusable Water Bottles

The clear plastic bottles we buy by the case (which I thought were the problem) are usually made of a plastic known as polyethelene terephthalate (or "PET" for short). These bottles are not the problem. They do not contain or leach BPA. The problem occurs with reusable water bottles (and other food storage containers) made from polycarbonate plastic. (Look for a #7 or "PC" imprinted on the container.) These do contain BPA and, especially at hot temperatures, the BPA migrates into our food from the container. If you want to use reusable containers, look for products made from TritanT copolyester plastic (Nalgene bottles), uncoated stainless steel, or aluminum with EcoCareT lining (Sigg brand aluminum bottles). Also, plastic containers marked with a #1, 2, 4 or 5 do not contain BPA.

Fast Food

BPA has been detected in fast food at levels that are sometimes higher than those found in canned food. In a study conducted by the University of California, Berkeley, it was determined that the consumption of three or more servings of soda per day from fast food restaurants resulted in a 58% increase in BPA urinary levels. Consumption of three or more fast food hamburgers in a one-week period resulted in a 20% increase in BPA urinary level concentration.

Cash Register Receipts

Who knew?!! This one blew me away.

The type of carbonless paper that many gas stations, grocery, and convenience stores use often contains BPA. (And, if you're old enough to remember the slick, shiny fax machine paper that came on a roll, you're probably cringing about your exposure!) The BPA from this type of paper gets absorbed through the skin, ingested, or inhaled. The jury is still out as to how much exposure we actually are subject to in this situation, but it's a fair guess that people whose jobs require them to work with carbonless paper on a regular basis are at a much higher risk. Clearly, workplace safety is at issue here, and employers need to be guided into creating safer options for their employees.

In terms of risk reduction to ourselves and our families, the encouraging news is that we have tremendous control over our exposure to BPA-laden products, and the time to start making changes in our personal environment is now!

You Should Also Read:
Cortisol, Stress and Breast Cancer
Healthy Choices Reduce Breast Cancer Risk
Thermography and Breast Cancer


Related Articles
Editor's Picks Articles
Top Ten Articles
Previous Features
Site Map



Follow @PinkRibbonNews
Tweet



Content copyright © 2023 by Gail Armanini. All rights reserved.
This content was written by Gail Armanini. If you wish to use this content in any manner, you need written permission. Contact Gail Armanini for details.