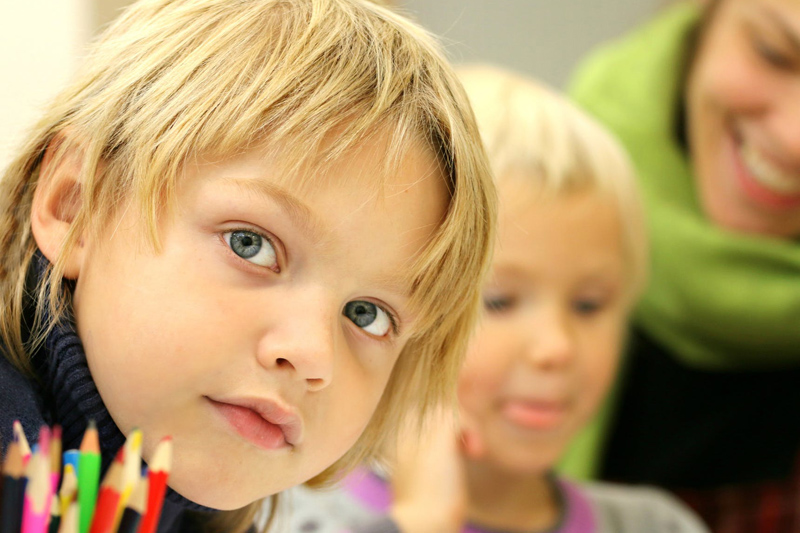 Do you want to have a food unit for your preschool class? From nutrition to the five senses food is a fantastic unit study. Here are some ideas to use in your classroom for a unit on food:

1. Discuss the theme of food in circle time. Using a whiteboard or large easel write responses from the children based on their favorite foods and least favorite foods. List them and compare and contrast similarities and
differences.

2. Theme the letter of the week with the food theme. Show the students pictures of foods that begin with your letter of the week. For example, the letter
"B" would lend itself to pictures of bananas, bread, bagels, beef, broccoli and beans. Ask students to see if they can place the foods in their respective categories, such as fruits, vegetables, grains, protein or fats/sweets.

3. Discuss with your students what one needs to do to become a chef. Write a list of these attributes, as well as educational training on your whiteboard or easel.

4. Have each student make a mini book composed of written or dictated stories about topics like favorite snack, fruits I love, or my favorite recipe. Students can draw a picture and illustrate their stories, too.

5. Discuss the importance of fruits in the Food Guide Pyramid. Learn the basics of the Food Guide Pyramid and its role in healthy growth and development. If there is a school cafeteria visit the chefs there for a hands on lesson on the food pyramid.

6. Take a field trip to a local supermarket or farmers market. Many places offer free tours, as well as tasty goodies. Just be sure to find out about food allergies of your preschoolers.

7. Make a fruit salad as a class. Have parents assist you in the preparation as no children should be using knives. Children can help to mix the fruits in and portion out the snack cups. Some great fruits to use are melon, cut into small chunks, banana slices, oranges, peeled and separated into sections, mango pieces, kiwi slices and small pineapple chunks. Add some exotic fruits to the mix, too, like starfruit and papaya.

8. Check out www.choosemyplate.gov/index.html for great ideas, games and printable resources for your food unit.

9. Utilize the pdf from the USDA to teach your preschoolers about nutrition, while having fun and playing games! www.teamnutrition.usda.gov/Resources/go-fish_color.pdf

10. Read about nutritious choices and food groups with the following books:

Showdown At The Food Pyramid by Rex Barron


The Edible Pyramid: Good Eating Every Day (Reading Rainbow Books)by Loreen Leedy


Mommy What Do Carrots Do?: A Children's Book on Food by Judy Tenzyk




Related Articles
Editor's Picks Articles
Top Ten Articles
Previous Features
Site Map





Content copyright © 2022 by Alissa Moy. All rights reserved.
This content was written by Alissa Moy. If you wish to use this content in any manner, you need written permission. Contact Amy Tradewell for details.