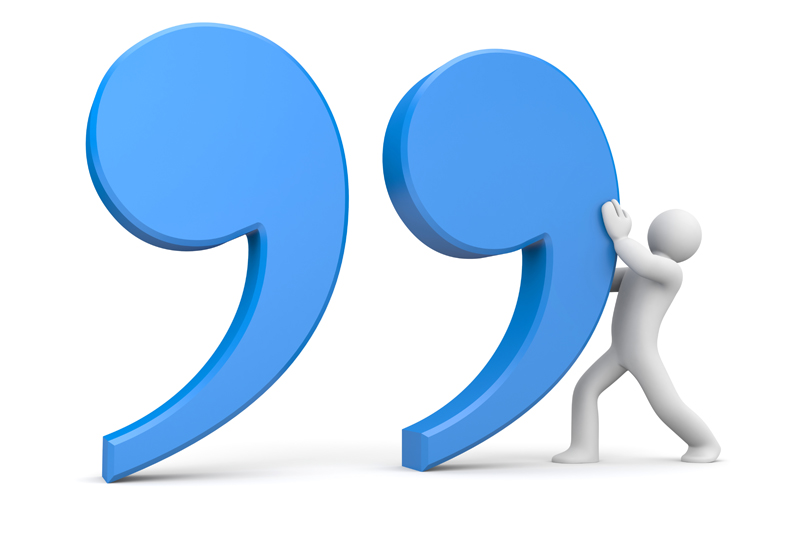 I've recently started working in a restaurant, called The Oak Barn where there are a lot of antiques around the building. Near the bar, there's a chalkboard and one of the members of staff writes a quote on there every couple of weeks. I've only noticed recently that it changes, and that's mostly because of the amount of people that comment on it. People walk into the restaurant, see the board and talk or laugh, come to the bar, and ask about it. It made me think, as I've said many times before, how quotes are everywhere but also how they affect people, a conversation starter and an issue of debate.

A lot of people come in and laugh at the quotes on the board for being ironic, or peculiar. I think the key thing about doing this for a restaurant, is to find quotes that will appeal to all the different types of people that walk through the door. To find a quote that people will enjoy reading and talk about after. As I've said, quotes can sometimes apply to people in many different ways - generic ones that can have specific meanings for certain people. I think those are the quotes that are the most popular.

The most recent quote we have on the board is:

David Brent - "You just have to accept that some days you are the pigeon, and some days you are the statue."

As dumb as I can be, funnily enough I read this quote at first and it didn't click straight away what it meant. I think I read the words statue and pigeon and it just didn't click - dumb moment. But then you realize how pigeons 'poo' on statues, and you get the gist.

So why is this a good quote to have? Because it appeals to everyone - it can make you do that 'ha' internal short laugh when it clicks what it is about, it's pretty clear that every person can be both those things - a pigeon some days and a statue the other. You could even separate it out into the broad 'Good' and 'Bad' days... which everyone has. It's amazing the amount of people that laughed when they came in and saw the quote...

I'll be sure to update you on future quotations... :)


Related Articles
Editor's Picks Articles
Top Ten Articles
Previous Features
Site Map





Content copyright © 2022 by Amy Packham. All rights reserved.
This content was written by Amy Packham. If you wish to use this content in any manner, you need written permission. Contact Nicole Cardillo for details.