What Does the Color of Your Car Mean?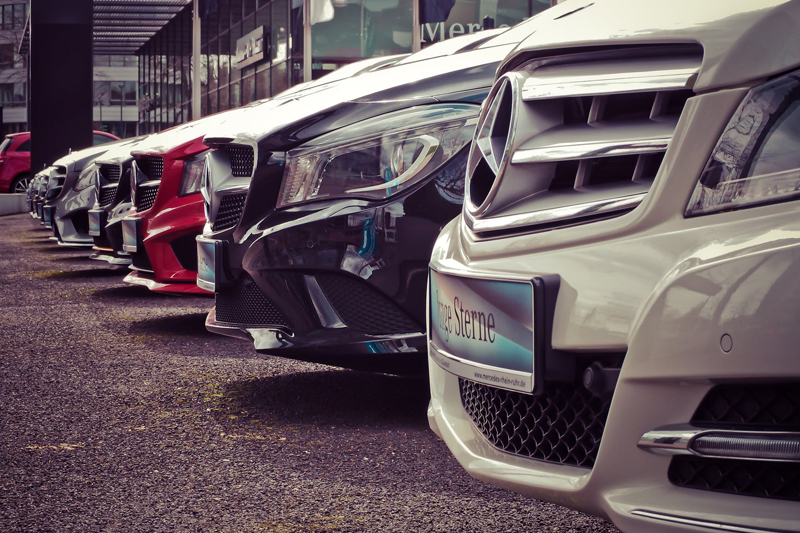 Most of us choose the color of the car we drive based on the way it looks. We also choose it based upon how easy or hard it is to clean, how much road grime and dirt show up if we don't wash it often. Silver's great for that.

If we want to show it off, we may choose a fire engine red or canary yellow. But are there other meanings behind the colors we choose for our rides?

Here is a list of what pop culture and internet wisdom say about the colors we choose:

The colors are also listed in order of accident frequency (black most often and twice the average) and cream the safest.


"Black cars denote an aggressive personality or someone who's an outsider or rebel." To me, also the worst car for keeping clean in that it shows everything that gets on it. Try living in New England during a rather harsh and snowy winter. Black cars are road salts best friends!

"Silver cars indicate someone who's cool, calm and slightly aloof." Silver cars have been very popular for a number of years now. Is it because drivers are calm, cool, and slightly whatever that other word is? I doubt it. I wonder if there are any statistics on road rage and the color of cars?

"Green cars can often be chosen by people with hysterical tendencies." This one I can believe or what the heck prompted you to get a GREEN car? The olive greens that tend to be darker and more earthy are not bad but, it's still a limited number of cars that look good in green.

"Yellow cars signify someone who is idealistic and novelty loving." Idealistic or materialistic such as in, "hey world, look at my bright yellow Porsche or Corvette. Owning a yellow car really is a novelty so not far off with this one.

"Blue cars are chosen by the more introspective, reflective and cautious driver." Whatever happened to blue cars? You don't really see them as much as in year's past. Especially the light or sky blue color that really was mellow. Interesting how flavors change.

"Gray cars represent those who are calm, sober and dedicated to their work." So if you ever get pulled over for driving while intoxicated, just tell the police officer that you're driving a gray car and therefore they've wasted there time pulling you over.

"Red cars denote those who are full of zest, energy and drive and who think, move and talk quickly." If you drive a fire engine red car that drives at higher than normal speeds and sometimes drives through red lights and stop signs, make sure you buy a flashing red light that you can affix to the hood of your car when needed. You may also want to buy a plastic fire chief's hat just to complete the set!

"Pink cars are chosen by gentle, loving and affectionate drivers." Pink cars? Pink cars! When's the last time you saw a pink car on the road. Maybe an Avon car or a car that's driving for a cause like breast cancer awareness. If you see any other car driving on the road that's pink, make sure you report it to the guy in the fire engine red car with the flashing light and hat!

"White cars represent status-seeking extrovert drivers." So if you want to be a "somebody", drive a white car. Oh, and like the black car; if you want to have to clean your car often, buy a white car.

"Cream cars are the least likely to be involved in accidents and denote self-contained and controlled owners." So if you're a teenager and you drive with a heavy foot, buy yourself a cream car and maybe you can skip the car insurance.

Believe what you want about the relationship between car colors and what it means about you. By the way, does anyone know where you can find a fire chief's hat?
--------------------------------------------------------------------------------

Are you in the market for a new or used car and know the exact color that you want? Contact us at ProAutoBuying.com and we'll help you get a great deal on your next set of wheels.




Related Articles
Editor's Picks Articles
Top Ten Articles
Previous Features
Site Map





Content copyright © 2023 by Stephen M. Hague. All rights reserved.
This content was written by Stephen M. Hague. If you wish to use this content in any manner, you need written permission. Contact Stephen M. Hague for details.