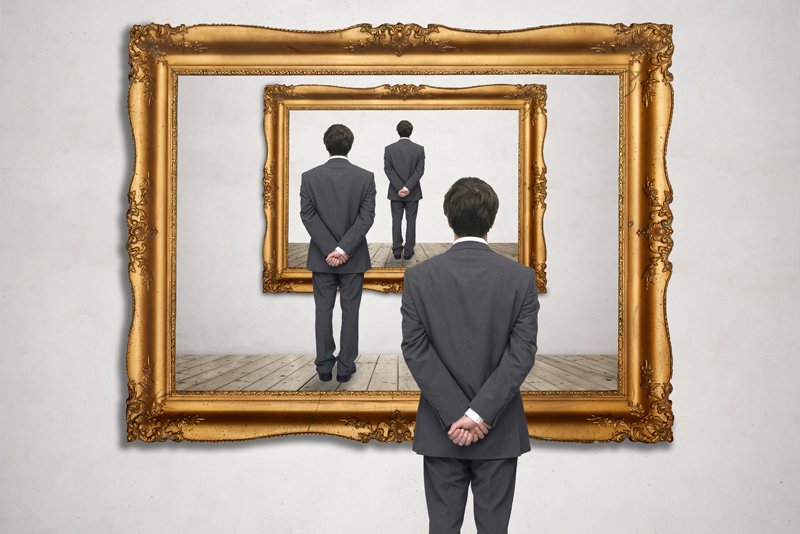 To quote from the book of Genesis, "And God created man in His image, in the image of God He created him. He created them male and female."
If you agree that the big bang theory is a hoax, then you believe humankind began with Adam and Eve. They fell from grace by eating fruit from the tree of knowledge because they were deceived by the serpent. Adam and Eve were then expelled from the Garden of Eden for disobedience. Their descendants would inherit "original sin."
In 1504 Hieronymus Bosch (Nederlandish)(Gothic) painted "The Garden of Earthly Delights." It is a "surreal" story about the folly of humans, their fall from original innocence and pursuit of pleasure, heading towards damnation.
Christ and Mary can be described as the new Adam and Eve. Original sin which resulted from the fall, would eventually be cancelled out by them. For Christians, humanity is redeemed by Christ's death on the cross. Only Christians accept Jesus as Messiah and only in Christianity would God be represented in human form. Protestants, Jews, and those practicing Islam were banned from representing Christ in visual form.
From the 12th to the 14th century, artists gave God a face, a bust, or even an entire body. As in Giotto's "The Epiphany" (1320) from the Metropolitan Museum of Art.
One hundred years later, during the time of the Renaissance, God's fatherhood (father, son, and Holy Spirit) was depicted as an old man with long, white hair and a flowing beard. He was seen as a figure of power: pope, emperor, king. I would like to cite Michelangelo's Sistine Chapel as an example of God about to give man life by His touch.
You would enjoy having your very own "Garden of Earthly Delights."
Artprice.com, "THE WORLD LEADER IN ART MARKET INFORMATION."
To research art market prices,you only need enter the artist's last name below:


Related Articles
Editor's Picks Articles
Top Ten Articles
Previous Features
Site Map





Content copyright © 2022 by Camille Gizzarelli. All rights reserved.
This content was written by Camille Gizzarelli. If you wish to use this content in any manner, you need written permission. Contact Camille Gizzarelli for details.