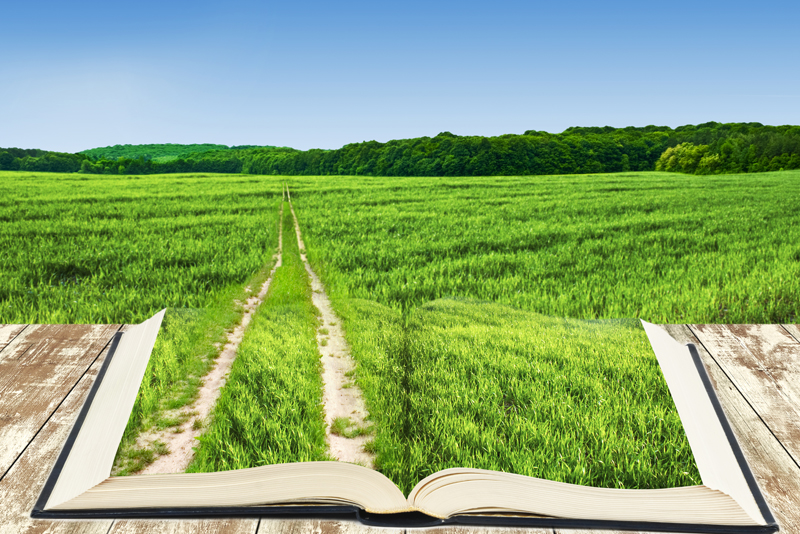 Land records are a transfer of real (not personal) property. There are two types of land records: State Land (Metes & Bounds) and Public Land (Township & Range). Two formats: Patents or Grants and Deeds. There should be 2 records of each land transaction—Acquisition and Disposal.

What Can Be Learned In Land Records?

• Dates of residence.
• Lay of land—names of creeks, roads, etc.
• Approximate age of individuals.
• Occupation.
• Wife or wives first names.
• Earlier or later places of residence.
• Approximate dates of death.
• Relationships and heirs.
• Neighbors and Communities.

Where are Land Records Found?

• Counties, State Archives, State Land Offices (entries, surveys, and patent or grants)
• County Court (Deed books and often separate books for Mortgages, Leases, Agreements, etc.)
• Probate Court (Will books and/or administration & settlement books for Intestate deaths)
• Chancery or Equity Court (Land Partition Suits)
• Bureau of Land Management online or NARA.
• (Printed Books, Family History Library Microfilm, and PERSI in periodicals)

Here is some vocabulary to be familiar with when reviewing land records:

• Grantor (Direct, 1st part)—Seller.
• Grantee (Indirect, 2nd part)—Buyer.
• Dower—Widow's guaranteed third of land in husband's estate.
• Fee Simple—Owner owns the land and can dispose of it as he likes.
• Equity—Cases between individuals in Chancery Court.

Metes & Bounds Land (State-Land)
• Original 13 Colonies plus Kentucky, Tennessee, West Virginia, Vermont, New Hampshire, Maine, Texas, and Hawaii (=21 total).
• Descriptions dependent on physical features–
"From a red oak, north XX degrees, east XX poles to name's line, thence, …."
• Examples online:
 Library of Virginia https://www.lva.lib.va.us/whatwehave/land/index.htm
 Secretary of State Office Kentucky:
https://www.kysos.com/Admin/landoffice/landoffice.asp

How was Land Acquired?

• Grant or Patent from Crown, Colony, Proprietor, State, or Federal Governments.
• Headrights, Land Lottery--any settler had right to X# Acres.
• Bounty Land for military Service, both State & Federal.
• Assignment or purchase of another's right.
• Preemption (Private Settlement prior to establishing Land Office).
• Sheriff's sale of unpaid tax land.
• Inheritance.
• Deed of transfer from another person.

Steps to Grants or Patents

• ENTRY--register claim to particular tract at Court House or Capital of Colony or State.

• WARRANT--paper received when "entered", allowing for survey.

• SURVEY--at persons own cost, but usually done by County surveyor.

• GRANT/PATENT--ownership paper received on return to Court House or Capital of Colony/State to register survey.

• Distinction in Virginia: Patent = Colonial period;
Grant = By State in Federal period.

Parts of a Land Deed

• Parties (Names)
• Locations (county and state of residence of each)
• Payment (in dollars or pounds)
• Property Description (township/range or metes/bounds)
• Chain of Title (mainly in metes and bounds States; rarely in Public Land States.)
• Guarantees ("to Have and to Hold Forever")
• "Signatures" (the clerks' writing, not actual signatures)
• Witnesses (may be neighbors or relatives)
• Dower Release (wife's name)
• Acknowledgement, Receipts, and Recording Info.

Public Land

• Ordinance of 1785 established Townships and Ranges.
• For 29 States from Ohio, Michigan, and Alabama to the west and including Florida.
• First sale = 1787; most sales were after 1796 due to length of time required to get process going.
• Process:
o Settle Indian Claims.
o Survey.
o Announce Land opening.
o Settle preemption claims (persons previously settled there).
o Open Federal Land Office locally.
o Local Federal Land Office sells land.

• Descriptions--"640 acres in the southwest quarter of Section 4, Township 14, Range 7, X County, Y State."









Related Articles
Editor's Picks Articles
Top Ten Articles
Previous Features
Site Map





Content copyright © 2022 by Tina Sansone. All rights reserved.
This content was written by Tina Sansone. If you wish to use this content in any manner, you need written permission. Contact Tina Sansone for details.