Faith In The Black Community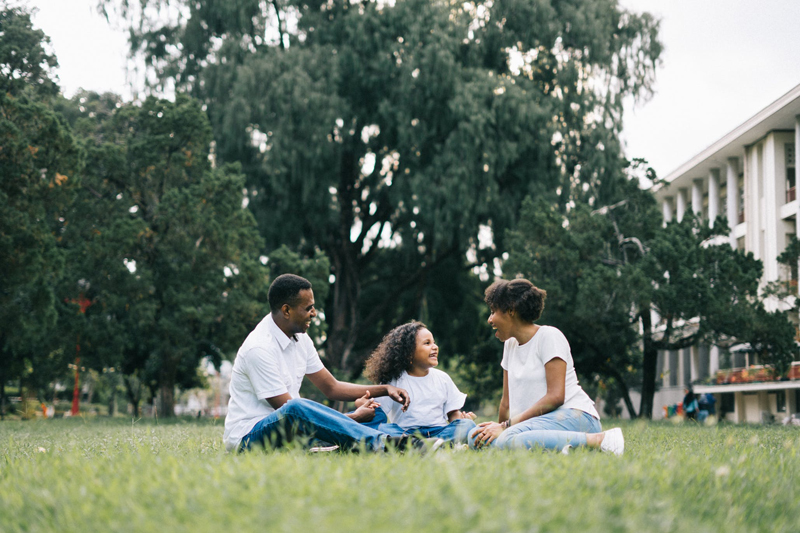 Difficult times are not far and between, but close and often. Most African Americans have always relied heavily upon their faith. Whatever they may choose to practice. It is what got us through, gave us strength and encouragement. Faith has always been an important component in our rich history.

As times continue to grow more difficult and the struggles intensify, across the board there has been an increase in people seeking God, or faith or a higher power. They have been seeking something that will give them a sense of hope in hard times. Something that they can hold onto.

Looking Back

Perhaps our forefathers and foremothers knew something that we need to know now. Faith is an integral part in keeping our community strong, viable, and thriving. There is something to be said about those who came before us, and endured much more horrific times than we could ever fathom.

Throughout their struggles, throughout their hardships, throughout their enslavement, and even through their deaths, they had faith. They believed and hoped that things would get better. Maybe not for them, but most definitely for their children, and their children's children.

Their eyes and heart were not solely about self, but about their community. They were robbed of their homes, their families, their lives, but never their faith. Some may say that even their dignity was robbed. Yet I would say that their dignity couldn't be taken as long as they had faith, and hope. They continued to fight and press on, because they had their dignity. They learned along the way that their dignity was not based upon their physical predicament, however upon what they believed and hoped for in their hearts. Their dignity lay within the God they trusted to deliver them. And because of their dignity, we are here today. Because of their faith, we have our freedom today.

Where We Stand Today

Yes. We come from a rich and strong background. Rich in history and strength and power. Rich with people who had a determination to make it through. We have been given the precursor of how to stand and forge ahead in very difficult times. We have been given the knowledge and the wisdom of how to make ends meet. However, somewhere down the line, we have become (dare I say) spoiled by certain successes and stature, that we have forgotten the long ago staples that have held our communities together.

Faith has been an integral part in our communities. It has been a part our lives that has given us hope and stability. We see our churches filled on Sunday's with people seeking a word of hope and direction. There is a hunger that is present in the world right now, and people want something to hold onto to. Something that will reassure them that things will get better.
Let's face it: As a people, we have gone through tumultuous times, and have survived to talk about it. We have had a tenacity about ourselves that would not allow us to give up or give in. It is this same tenacity that we need now, and we need to teach our children.

Our grandparents, and great grandparents had this kind of tenacity. That tenacity, and dignity, and faith, that allowed them to take a job as a maid or chauffer when they were educated, but couldn't get another job. It was their faith, and their love, and belief that things would get better, that had them working two and three jobs, doing menial labor, being subjected to condescending words, that tore at their manhood and fatherhood, and womanhood and motherhood. Yet they kept their faith, and believed that God would answer their prayers.

They held onto to their faith like a banner, and fought for freedom, equality and justice. Their faith kept them together, united, and looking forward. And that is what we need right now. Though things look most horrific, we must hold on, and believe that things will get better. We must have the courage to hope, believe and have faith that, we too, can take a page from history, and know that we can and will make it.

Hold On To Your Faith

Whatever it is you believe. Whatever you have been taught. You have learned a way in which to cope and handle difficult times. You either learned how to stand strong and forge through difficult times. Or, you have learned how to run and crumble under the pressure. Either way, you cannot escape what is in front of you. Sooner or later you will have to confront what faces you.

Take a page from the past. Dig your heals in, and become determined and tenacious about making it. Hold onto what you believe. In the African American community, our faith has been a major part of who we are, and how we make it through. It has made us strong, and has forged a backbone of steel within us.

Hold onto what gives you hope and strength. Dig your heels in, and believe that things will get better. Find that place within yourself that will allow you to have hope. Whatever you need to do, to maintain a mind and heart of peace, do it. Faith is contagious. When you believe in something, and it gives you hope and strength, it gives those around you hope as well.







Related Articles
Editor's Picks Articles
Top Ten Articles
Previous Features
Site Map





Content copyright © 2023 by Ruthe McDonald. All rights reserved.
This content was written by Ruthe McDonald. If you wish to use this content in any manner, you need written permission. Contact Ruthe McDonald for details.