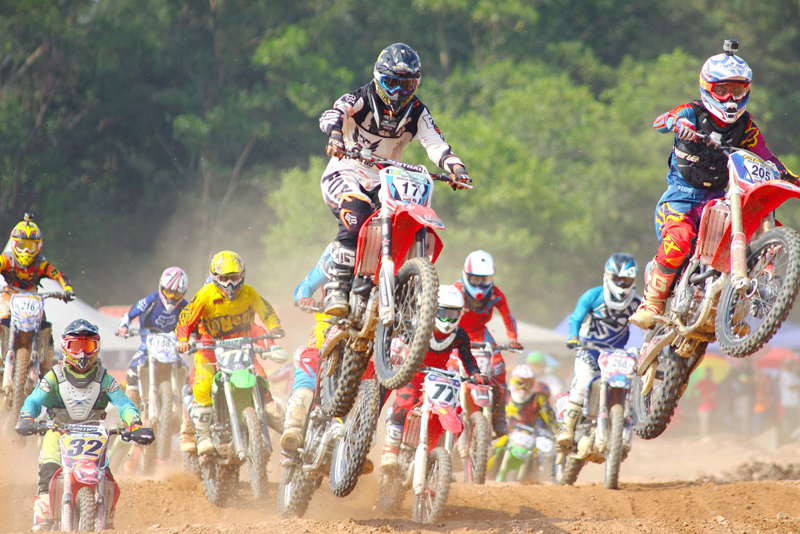 NASCAR fans like many other sports fans around the world watch a lot of TV. We have lots of different reasons for this. There is nothing better than going to a race, sitting in the stands with thousands of other NASCAR enthusiasts, hearing the roar of the engines, seeing the drivers in a more up close and personal way. But it's expensive, it would take you away from home and all over the country every weekend, it would almost be a career in itself. So we turn to other ways to get our fill of NASCAR every week, and for most of us, that's where television comes in.

Not so long ago you couldn't just turn on the TV and watch the race every week. Once in a while there would be one on, but not every weekend. But, a lot has changed over the years. NASCAR's fan base has increased so much that the networks have had to add more programming for the NASCAR fan.

On New Years Day in 1996, the channel we now know as Speed, was launched. Speed does not carry the race every weekend. But there line up of programs that are based on NASCAR is huge. There has been a lot of controversy about the channel straying from it's original roots, which included NASCAR, but not in so great a degree. Regardless of that, NASCAR fans are happy with the changes.

Here are some of the programs I like to watch on Speed and a description of what each show is about. Keep in mind there are many more to choose from and check out your local or satellite programming for more shows any racing fan might be interested in.

One of my favorites is NASCAR Trackside. This is a show hosted by Steve Byrnes. If features two former crew chiefs, Jeff Hammond and Larry McReynolds along with former Cup Champion Darrell Waltrip. The show features guests that include, NASCAR drivers, crew chiefs, legends, mechanic's. It generally focuses on the race each week, what to expect, what controversy's have come up about the race, anything to do with the track etc. etc. etc.

NASCAR Confidential is a really good show that delves into a lot of the behind the scenes aspects of NASCAR. It is a slice-of-life type program that focuses on the people and themes that make NASCAR what it is today. For instance they have done shows that featured photographers, wives of NASCAR drivers, personalities who work behind the scenes on the pre-race entertainment and several other people who make NASCAR, NASCAR.

I would have to say my very favorite show on Speed is NASCAR RaceDay. This program is hosted by John Roberts and features drivers Kenny Wallace and Jimmy Spencer as analysts and also pit reporter Wendy Venturini, who walks around and gets the buzz right from the track before the race. Kenny Wallace is just a natural funny man and he makes the complicated part of NASCAR humorous. Jimmy Spencer is a saucy character that has so much insight into what the drivers face and how they feel about it. It's a lot of fun to watch.

Other programs the NASCAR fan might be interested in, on Speed, include, NASCAR Victory Lane, NASCAR Performance and NASCAR in a Hurry. They also have many features that focus on drivers and all things NASCAR.

Speed has recently set it's 2009 NASCAR schedule of programming which will begin on January 7th with a the first episode of NASCAR 39/10: Reviewing the 60th season. This is a series of 10, 3-hour specials loaded with race highlights, interviews and tons of features about the 2008 series. It will premiere on Wednesdays and Thursdays from noon till 3 PM and will run for five weeks leading up to Daytona SpeedWeeks in February.

Next to being at the track, finding great NASCAR programming on TV is pretty great. Speed has a lot to offer the NASCAR junkie and fans of other racing sports as well. So check it out and see what suits your NASCAR viewing needs.

This site needs an editor - click to learn more!

You Should Also Read:
NASCAR Fantasy Racing
NASCAR Gift Giving




Related Articles
Editor's Picks Articles
Top Ten Articles
Previous Features
Site Map





Content copyright © 2022 by Debbie Lester. All rights reserved.
This content was written by Debbie Lester. If you wish to use this content in any manner, you need written permission. Contact BellaOnline Administration for details.