Honeymoon Travel Expert Q&A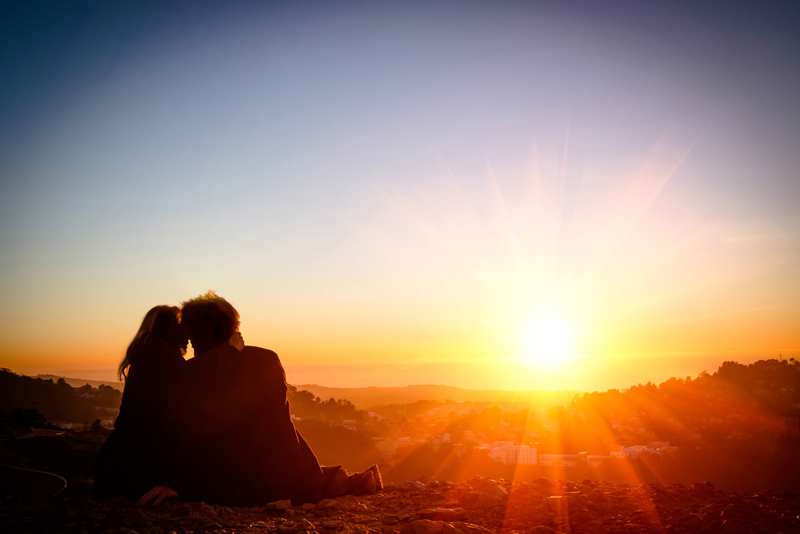 Stacy Small, owner of Elite Travel International, helps couples and families plan and book custom vacations worldwide. She's got loads of firsthand luxury travel experiences to draw from: prior to founding her travel agency, she roamed the world for 15 years covering upscale resort properties, spas and cruises as a freelance journalist and travel magazine editor.

Thirty to 40 percent of the custom trips Stacy books are honeymoons. Here's what Stacy has to say about her travel agency that attracts discerning clients from all over the world, as well as some current honeymoon trends:

How does your travel agency work?
Typically, clients email me or call me with their requests and to provide me with an idea of what they are looking for. After an initial complimentary consultation, during which I share my fee schedule, we discuss their destination preferences. For example, do they want an active or a beach vacation? Cultural activities? Is location key? Do they prefer big five-star full service resorts or unique boutique hotels?

We also discuss budget, and I give them an honest assessment if their desires can be achieved for this budget. The typical honeymoon starts at $10,000 (although some couples do opt for long romantic weekends closer to home, which will of course cost a bit less).

I charge new clients a planning fee of $150 per person if their trip will cost less than $10,000. This fee is waived for existing clients, and those planning trips in excess of $10,000. We charge nominal fees for airline ticket processing, and also enforce cancellation policies.

What are the top needs of honeymooning couples?
I find that each couple is different. Some want total seclusion and request accommodations as far from other guests as possible, while others prefer more active honeymoons and like the idea of moving from hotel to hotel so they can enjoy multiple destinations and activities during their trip. Some clients are independent while others want the entire honeymoon planned out—down to scheduling their spa treatments, snorkeling lessons and dinner reservations.

Great service, personal attention, terrific food and wine are important to most of my honeymoon clients.

What are the most popular honeymoon destinations these days?
Italy continues to top the list of most popular destination for honeymooners. Also very popular are luxury cruises to destinations like the Greek islands, Turkey, South Pacific, Spain/Portugal and of course Italy.

I see a continued growing interest in the Riviera Maya (30 minutes from Cancun yet worlds away) as a result of the new luxury hotels popping up there. Also growing in popularity are the following: South America (Buenos Aires, Brazil, Peru), South Pacific (specifically New Zealand, also Tahiti), Spain/Portugal and Prague/Budapest.

London continues to attract luxury travelers. And in the U.S., New York City, California, Aspen, Jackson Hole, Miami, Palm Beach and Vegas are always popular requests, especially for last-minute travelers in need of a luxury hotel getaway. These same travelers also are booking longer stays to Costa Rica, Nevis, St. Barts and Anguilla…any gorgeous island where they can relax and be pampered at a luxury resort.

Do you ever come across a couple that can't agree on a destination?
Yes, but they usually find a way to compromise. I always tell them that they can take many, many trips; this just one of many special vacations to come. Most of the time the wife will win if there's a real debate.

What's the most unusual honeymoon you've ever booked?
Most unusual might be the Las Vegas/Fiji combo we did for a couple. They partied, ate and gambled in Vegas for a few days and then headed to a private island in Fiji to completely relax and recuperate!

How about the most expensive?
Most expensive honeymoon is a $50,000 two-week trip to Italy I am currently working on. It includes business class flights, stays at the top hotels in Lake Como, Florence, Rome and Ravello, with private transfers, cooking lessons, wine tastings, shopping excursions, guided tours and more.

Why do you think it's important for couples to have expert help in planning their honeymoon?
I often hear from couples how much stress they are under when planning their wedding. Often they do not need or want additional stress of trying to choose where to go, where to stay, how to get there and what to do.

While it certainly is possible for clients to plan their own trip, it's no different than doing your own taxes or buying a home: it's always advisable to get expert advice, not to mention, clients who book their honeymoons or vacations through me enjoy the VIP benefits that are always passed along to my clients as a result of my Virtuoso [travel specialists network] affiliation and personal relationships with top executives at luxury hotels and cruise lines worldwide.

Not only can I often get them better rates than they could get on their own, but I can always ensure they will be personally looked after by the hotel general manager. They will always be recognized as honeymooners and provided with lots of extras and amenities if the booking goes through me (I make a point to contact each hotel personally prior to my clients' arrival).

I think a honeymoon or vacation is too big an investment to attempt to do it yourself. Booking an airline ticket on line is one thing, booking a $50,000 trip to Italy is another!

Editor's Note: Travel isn't Stacy's only passion. For the past two years, she's organized the Trips for Cancer Campaign, an online auction of luxury vacations around the world. This year's auction raised $90,000 for the Breast Cancer Research Foundation. She's continuing to support BCRF through commission donations and with her specially designated Trips for Pink. For more information on her projects to help raise funds to find a cure for cancer, click on the link to the Elite Travel International website below.





You Should Also Read:
Elite Travel International


Related Articles
Editor's Picks Articles
Top Ten Articles
Previous Features
Site Map





Content copyright © 2023 by Kara Williams. All rights reserved.
This content was written by Kara Williams. If you wish to use this content in any manner, you need written permission. Contact Michelle da Silva Richmond for details.