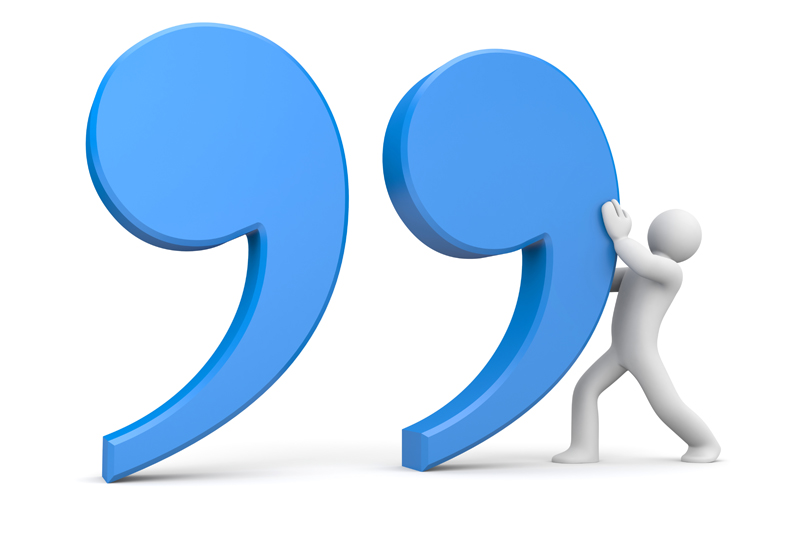 My articles, although not always intended, tend to become serious and about how we live our lives. It comes down to this I think, because it is these quotes which give advice and help which are the ones that impact the most and therefore have a lot to talk about.

But as I always say, quotes are everywhere. They are not always serious and not always inspirational. They can be funny, some can not make sense. They can be devised or they can be taken from casual speech and projected as something more.

I decided to pick a celebrity and find quotes from her speech which I found interesting. It is amazing how the media picks up on these quotes and they are used on hundreds of websites, even though for celebrities, it is just their everyday talk.

I chose Eva Longoria seeing as I have recently started watching Desperate Housewives and found her character very amusing.

"I like being small - I've known so many women with big boobs who feel overweight or end up with back problems."

It's amazing what reporters will pick up on when they are trying to catch snippets of these celebrities lives. I love how she talks about home truths in such a frank way.

"To be with the same person for the rest of your life just sounds so drab."

I think this shows again how she is an honest, frank person. People might think this but not dare to say it, but she creates humour by going away from the norm and saying what she thinks!

"Everyone needs a great pair of boots."

Something she was expected to be quoted on is fashion. We know she values this greatly and therefore have no fault with this quote. Giving fashion advice to the public - we should be grateful!

"I don't regret anything I ever do or say. I don't like to live my life being censored. I like to say what I feel, and I think people respect that because you're honest."

After looking through all the quotes she had said, I realized that not all were casual and witty as I had expected. There were quotes that seemed to reflect the kind of themes I was talking about earlier, the inspirational/advice quotes that we tend to dwell on. Here she tells what she thinks of 'regret'and I think it matches with what we said about her being an honest person and saying what she thinks.

"God blessed me with some great, unique features-some beautiful, in my eyes, and some not so beautiful. But I think we are all created this way for a reason, so I have no desire to tamper with that."

I liked this as it shows a deeper side to Eva Longoria that we can tell through her words.



Shows how we can find out more about a celebrity just by what they say!


Related Articles
Editor's Picks Articles
Top Ten Articles
Previous Features
Site Map





Content copyright © 2022 by Amy Packham. All rights reserved.
This content was written by Amy Packham. If you wish to use this content in any manner, you need written permission. Contact Nicole Cardillo for details.