A New You in the New Year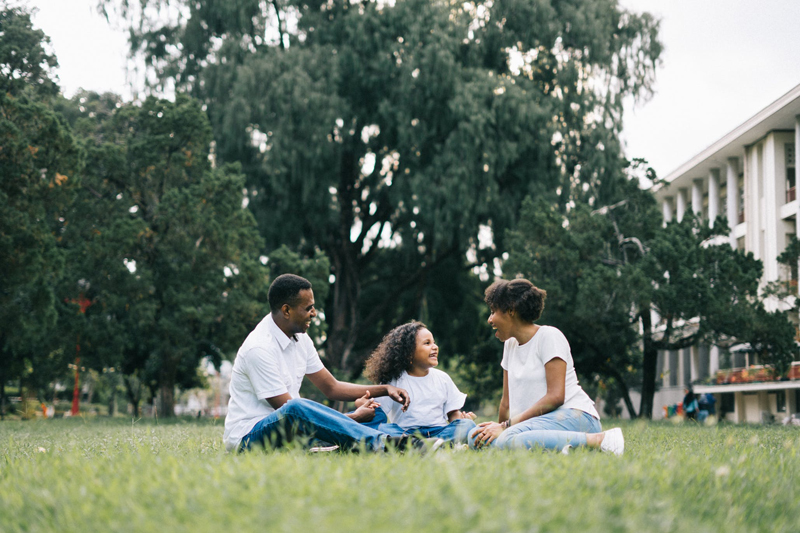 We all have done it…you know…made those familiar new year resolutions. But how many of us have actually kept those resolutions? Not many. In fact, by the second week of the new year, nearly 50% of people have already broken their resolutions. By the end of the first month, 70%. In fact, only about 1% of all people that make resolutions will keep them for the new year. The fact of the matter is, if you want a new you in the new year; if you want your life to be better than it was the year before, and the year before that, you are going to have to work at change.

Forming New Habits

Did you know that it takes about twenty-one days to form a new habit? Which means it would take about that long to break old habits. When you are about to make a change in your life, you have to be prepared mentally to make that change. You have to be willing to change the way you think and behavioral patterns that have probably caused you to be in the place you are right now.

Prepare to tell yourself no, and mean it. Instead working at breaking old habits, let's work at replacing them instead, with more healthy and wise habits. Habits that will help to change our lives for the better. When forming new habits, you have to train your mind to be persistent in your endeavors. Remind yourself that you did not get into the situation you are in overnight, and therefore you will not see desired results over night, as well. If you are willing and desire to really see change in your life for this new year, you are going to have to do things differently. It may be difficult; but the reward will be far greater.


Assessment

So, you want a new you for a new year. A better you. You want to start living life to the fullest, and stop watching the world pass you by. That's great. Now comes the hard part: making an assessment of your life, and deciding where to begin. It is time to prioritize what is most important to you. Is it your health? Finances? Family? Only you know what is most important to you and what will truly make you happy.

Many make the mistake of placing the responsibility of their happiness on someone else. The truth is, that only you can determine the level of happiness that you have. Happiness is a state of being, a choice we consciously make. Ask yourself: what is it that will make you happy? What is it going to take for your life to be what you want it to be? Make a list. What's most important? What's next, and so on. If your list has five items or more, give yourself two items to work on for three months before adding one more. We overwhelm ourselves trying to make grand changes all at once. And if we fail at something, we often feel as though we have failed at everything, causing us to give up. Working on them one at a time, we will find much more success, and peace of mind.


What's The Next Step

Regardless of what you have decided to do to improve your quality of life in 2009, you should know what steps should be taken. As with any new task, we have to arm ourselves with knowledge and a sound plan of action.

The number one resolution/change that many people make for the new year, concerns weight. Not a big surprise. If you want a change in your health this year, then considered these seven steps to start with:

Get a Physical. Before starting any new exercise program, consult your doctor.
Know your Body. Certain diets are not for everyone. So know what will work for you.
Set Realistic Goals. Truthfully, we all are not able to be so fortunate to be on The Biggest Loser, where we have trainers in our face 24/7 and can work out 4-8 hours a day, and drop 20 pounds in the first week. Pace yourself. The average weight loss is 1-2 pounds a week. (Although, your first couple of weeks you may lose more.)
Eat Well Balanced Meals. After your consultation with your doctor, and you know what works for your body type, be sure to maintain healthy eating habits by having well balanced meals. Try making an appointment with a nutritionist/dietician if you feel you need more guidance.
EXERCISE. There is no way around this one. If you are truly serious about getting healthy, and dropping those pounds, then you must move your body.
Don't do it Alone. One of the hardest things about losing weight is trying to do it solo. Be sure to surround yourself with supportive people. People that will not only encourage you, but keep you accountable.
Keep a Journal. Keeping a written record of your daily activities and thoughts, is a great way to stay on track, and make daily assessments of your progress.


Want to make changes financially? Then be ready to curtail spending. There are steps that we can take to ensure the we are getting the most out of our money. Here are a few to consider:

Know Your Worth. Many people do not realize how much money they actually have or don't have. Make a list of your assets (money coming in, property owned, bank accounts, etc.), and a list of your liabilities (rent/mortgage, insurance, bills, groceries, education, etc.)
Know Your Credit/Fico Score. It is vitally important to keep up with these reports. It affects your credit rating and rates. Also your ability to get certain loans, cell phones, even employment and housing. Make sure there are no discrepancies.
Create a Budget. Create a budget for yourself/family, and be sure to stick to it. Be sure to keep a record of what you are spending. It's a great way to see where your money is really going, and where you can save.
Put Aside at Least $100 Monthly. In being frugal here, in an economic crunch, it is quite hard to save; especially the normal 10-20%. So, try just a $100 a month, but no less than $25, depending on your income.
Stop Using Credit Cards. Another hard one. The interest rate alone should scare you into stopping!
Pay Bills On Time. Nothing is worse than having to be late fees.
Send Something. Many people do not know that you can send in below the minimum, if you just can't afford the entire bill. The purpose here is not for more money in your pocket to spend, but to be sure that your record and credit report does not show any delinquencies or missed payments.

Family and relationships are another top resolution. What's it worth to acquire financial gain, and good health if you don't have anyone to share it all with?

Set Aside Time. Make a conscious effort to set aside family/relationship time. Spending time together and having healthy relationships can be the best medicine.
Communicate. Okay. Forget the emails, text-ing, and all that stuff. Face to face communication goes a long way. Eat together. Talk together. Watch a movie together. Time is precious. Children grow up fast. Death can come unexpectedly.
Be Present. The worst thing to do is to be physically present, but mentally somewhere else. Leave the work at the office. If you haven't seen it yet, get the DVD, Click, with Adam Sandler. You'll get the picture!
Value What You Have. Self explanatory.


Okay. Now you are armed for battle! You know about habits. You've made the necessary assessments. Now all that is left is to do it! If not now, when? Tomorrow is promised to no one. Anything can happen. If you want to see a difference in your life for 2009, then treat each day as if it were your last. You never know.



Related Articles
Editor's Picks Articles
Top Ten Articles
Previous Features
Site Map





Content copyright © 2023 by Ruthe McDonald. All rights reserved.
This content was written by Ruthe McDonald. If you wish to use this content in any manner, you need written permission. Contact Ruthe McDonald for details.