Avoiding Red Eyes in Your Photographs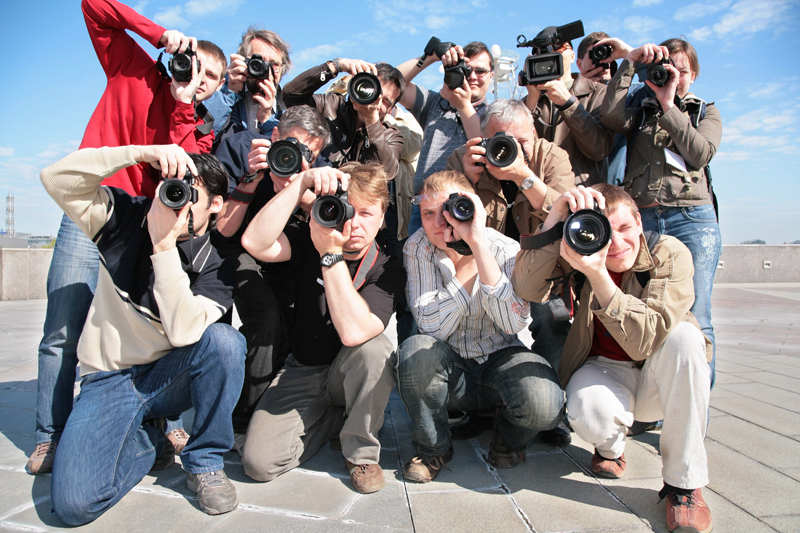 Red eye in photographs is a common problem that is caused when a camera's flash is reflected off of your subject's retina. This generally happens at night or in dark areas when the pupil is open wide to let in more light. The sudden brightness of a flash is recorded by the photograph before the subject's pupil has time to close.
This is such a common photography challenge that most new cameras have some sort of red eye reduction setting included. Most of these work by firing the flash more than once. It will flash just before the photo is taken to reduce the size of the pupil to avoid the reflection, and then flash again while the photo is taken to provide your photo with enough light. If you use this feature be sure to warn your subjects that the flash will fire more than once, so they don't move in between the flashes. Check your user manual to see if your camera has this feature.
If you have a camera that has an external flash, reducing red eye is a simple as moving the flash away from the lens so that the light won't be shining directly into your subject's eyes. Another fun trick to play with is bouncing the light off of the ceiling, which diffuses the light so that your subjects won't be so bright.
If these options aren't available to you, there are still a few things you can try to keep the dreaded red eye out of your shots. Turn on as many lights in the room on as possible. Not only will this greatly reduce the need for flash, it will cause your subject's pupil to close up and not allow the flash to be reflected. Also, try having your subject look at something directly next to you, rather than straight into the lens.
These are great examples of how to avoid red eye in future photographs, but how do you fix them in photos you already have? Almost all camera models come with software that has basic editing functions such as color balance and red eye correction. This usually works as simply as selecting "red eye correction" and drawing a box around the eye. You always want to do each eye separately, and keep your box as small as you can while including the whole eye. Some software works better than others, and there are plenty out there to use if you don't like the software that comes with your camera.
Microsoft has a Picture Manager that is a free download from their site. Apple has iPhoto available for the Macintosh users. Google has a free download program called Picasa for editing and sharing pictures. All of these have easy to use red eye correction features in their picture editing tools. Likewise, many retail places for printing your photos have their own stations for viewing the photos you would like to print and allowing you to correct red eye before having them printed. There is more advance photo editing software, such as Photoshop. These programs can be quite expensive but most do have a free trial period during which you can download the program and try it out. This is a great way to find out if a program is one that will be worth the money for you.
It is always makes a better photograph to prevent problems such as red eye before pressing the shutter, but it is great to know that it can be fixed easily without detracting from the photograph.
******************************************************************************************************************************************
Yongnuo YN-560 Speedlight Flash for Canon and Nikon
Sold at Amazon.com


Related Articles
Editor's Picks Articles
Top Ten Articles
Previous Features
Site Map





Content copyright © 2019 by Janina Webb. All rights reserved.
This content was written by Janina Webb. If you wish to use this content in any manner, you need written permission. Contact Ewa Sapinska for details.