Collaged Postcard, Version 2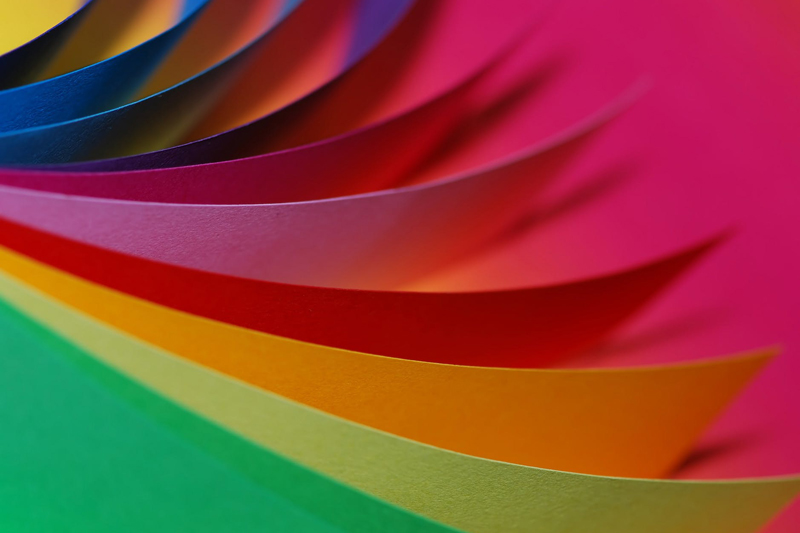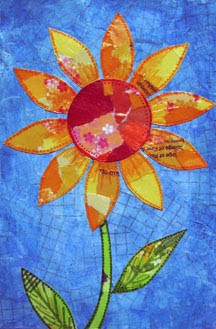 In a previous article we made a collaged postcard that featured text cut from patterned paper. Today we'll make another postcard using collage paper for both background and subject. Use paper scraps left over from your past projects, as well as junk mail or discarded magazines.
You will need:
* Scraps of paper in assorted colors: patterned paper, gift wrap, junk mail, magazine pages, etc.
* Medium weight cardstock, 4 x 6 inches
* 2 sheets of used copy paper
* Pencil
* Scissors
* Gel medium
* Brush
* Permanent markers
* Acrylic paint: white, plus color of choice
* Water
* Small container to mix acrylic wash
Decide on the design you want, and sketch it out on a piece of copy paper that's roughly the same size as the cardstock. Decide on the colors as well, and gather scraps of paper in the colors that you need.
Choose paper with a light background and subtle pattern for the background, and tear this into one-inch squares. With gel medium, glue the pieces randomly onto the cardstock, overlapping them to make sure that the background is completely covered. Apply a thin coat of gel medium over the background and let dry. Using a dry brush, paint white acrylic over the background without totally obscuring the pattern. Let dry. In a small container, mix a thin wash of water and acrylic paint, and brush this over the background. Apply a few coats, allowing to dry between coats, until you're happy with the effect – you may want to darken the edges or the center more, for instance. Set aside.
Group the paper scraps according to color regardless of shade or tint – all reds, all yellows, all greens, all blues, etc. Tear the paper in each group into one-inch or smaller pieces. Divide a sheet of copy paper into sections, assigning one color to each section. Use gel medium to glue the scraps to the copy paper, overlapping the pieces and making sure the copy paper doesn't show through any gaps. Apply a thin coat of gel medium and let dry.
Using your sketch as a guide, trace the parts of your design onto the colored collage paper, and cut them out. Arrange them onto the background and glue in place with gel medium. Doodle on other details using permanent markers. Apply a final coat of gel medium over the postcard to seal.


Related Articles
Editor's Picks Articles
Top Ten Articles
Previous Features
Site Map





Content copyright © 2023 by Mia C. Goloy. All rights reserved.
This content was written by Mia C. Goloy. If you wish to use this content in any manner, you need written permission. Contact Mia C. Goloy for details.