Shuttle Tatting Course Online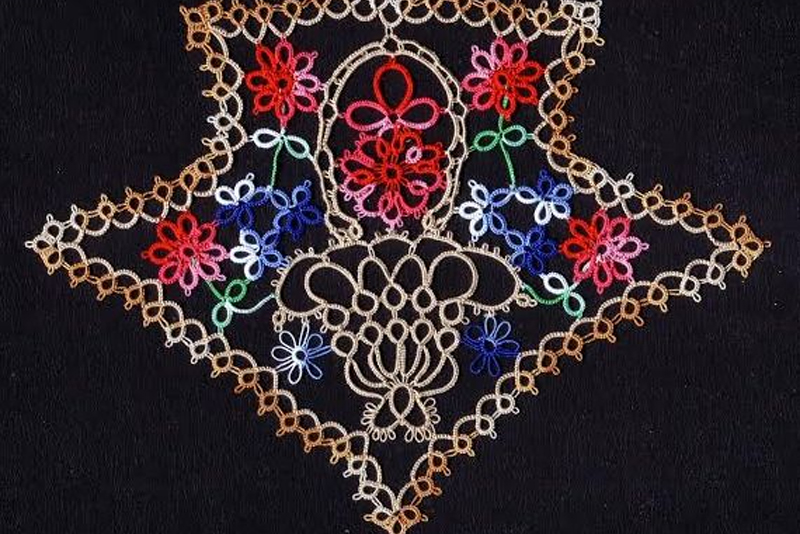 Do you remember when you first began to try to tat? Did you try to learn from a book? Did you struggle and get frustrated? I know that I did. I often longed for a tatting mentor with whom I could chat and ask questions. My first teacher was a master tatter but a failure as a teacher. Had it not been for a teenager sitting next to me in the 4th hour of class crying "Aha!", well, I might never have learned to tat. But she got it and she taught me and I taught the next one and the next one and I have been teaching in person now nearly 30 years. And the free Online Tatting Class (www.georgiaseitz.com)is in its 15th year, too.




In 2014 with the support of Interweave Press, PIECEWORK, and Handy Hands Tatting, I filmed my first videos. There is a shuttle tatting and a needle tatting video to help beginners. The one advantage to having a video with which to study is that you can rewind me as many times as you want and I never get impatient! And now, The Craft University folks have asked me to host an online beginning shuttle tatting course.




To learn more about the course:https://www.craftonlineuniversity.com/courses/shuttle-tatting-with-georgia-seitz



If you know of a beginning tatter who might enjoy having a one on one tatting mentor, I would appreciate your recommendation. Thanks.



And may I recommend some Easter Tatting Patterns?

https://www.bellaonline.com/subjects/5891.asp



This is a long list of patterns for Spring. One of my favorites is the Cluny Easter Egg by Mimi Dillman.






This is a familiar cross pattern. I designed it my self. I was making an edging and skipped a chain which made the edging turn a 90 degree angle. As I looked at the error I thought it looked like the arm of a cross. This was my introduction to design variations. I call it the "Boo-boo Cross."






And don't miss this cute bunny and cabbage edging, https://www.bellaonline.com/articles/art33452.asp








Nota Bene: The Online Tatting Class (www.georgiaseitz.com) is a free class. The Craft University online class is fee-based.





Related Articles
Editor's Picks Articles
Top Ten Articles
Previous Features
Site Map





Content copyright © 2022 by Georgia Seitz. All rights reserved.
This content was written by Georgia Seitz. If you wish to use this content in any manner, you need written permission. Contact Georgia Seitz for details.