Interactive Art Workshop – Book Review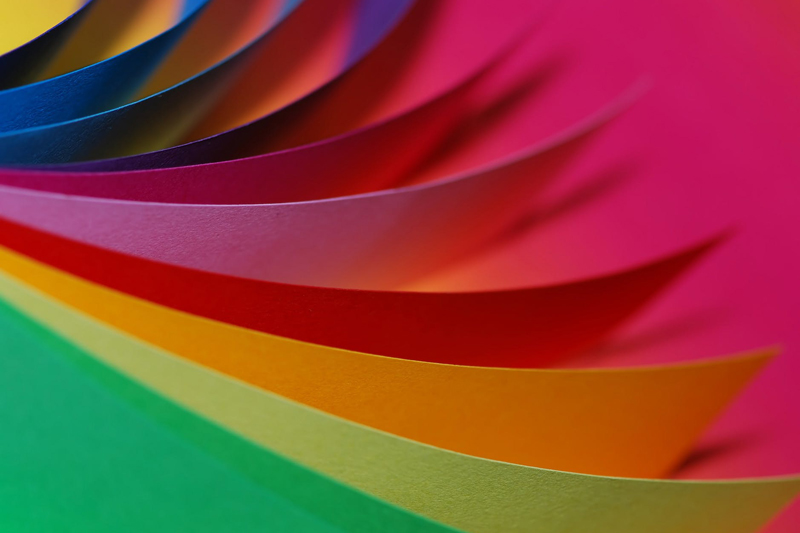 Interactive Art Workshop: Set Your Mixed Media in Motion
By Kim Rae Nugent
North Light Books, 2008
If you like making pop-up cards, there's a good chance you'll like making interactive cards – or interactive art, for that matter. And if you do, then you'll love Interactive Art Workshop by Kim Rae Nugent. This book, while aimed at mixed media artists, works just as well for paper crafters. Most of the techniques taught here employ some type of cardstock or paper, which in turn is used to build the mechanisms that make the artwork interactive.
These mechanisms are mainly pivots and pull tabs, but there are a number of ways to use them. You can, for instance, use pivots made from brads and eyelets to create jointed paper dolls, wheels that change the design of a drawn object, or covers that swivel to reveal an image or quote underneath. Pull tabs, on the other hand, are used to make faces with shifty eyes or mouths that open and shut, doors and windows that flap, and fish jaws or bird beaks that move with the use of a lever.
Worthy of note are the Behind-Bars Tab and the Revolving Picture Tab. Both techniques require some careful planning and execution, but are well worth the effort. The Behind Bars Tab, as the author explains, "involves alternating bars and openings to showcase two different images, depending on which way the tab is pulled." In one example, pulling the tab towards the left would reveal the image of a caterpillar between the bars, while pulling the tab to the right would show the image of a butterfly. The Revolving Picture Tab is based on the same concept, but involves moving a lever to turn a wheel that transforms one image into another.
Other mechanisms discussed in the book are flaps, flips or swivels, and slides. Flaps are commonly used for a door, window, or wing which hides and reveals a layer underneath it. Flips are circles that swivel back and forth on a wire, allowing you to switch between images. Slides are images attached to paper disks that you move along a path on the artwork.
The book also shows you how to incorporate sliding block puzzles and ball bearing maze puzzles in your work. It also shows how you can make your own scratch and sniff cards using powdered fruit juice mix, or add sound with bells and squeakers.
Instructions are concise, with photos to illustrate the more complicated parts. And with dozens of sample works from various mixed media artists, you won't run out of inspiration.
I highly recommend this book to anyone who would like to add interactivity to their projects. Don't worry if you don't consider yourself a mixed media artist – the techniques you'll learn here can be used just as effectively for greeting cards, postcards, artist trading cards (ATCs), journals, and handmade books. Do check it out.
Note: I bought this book with my own funds, and was not compensated for this review in any way.


Related Articles
Editor's Picks Articles
Top Ten Articles
Previous Features
Site Map





Content copyright © 2022 by Mia C. Goloy. All rights reserved.
This content was written by Mia C. Goloy. If you wish to use this content in any manner, you need written permission. Contact Mia C. Goloy for details.