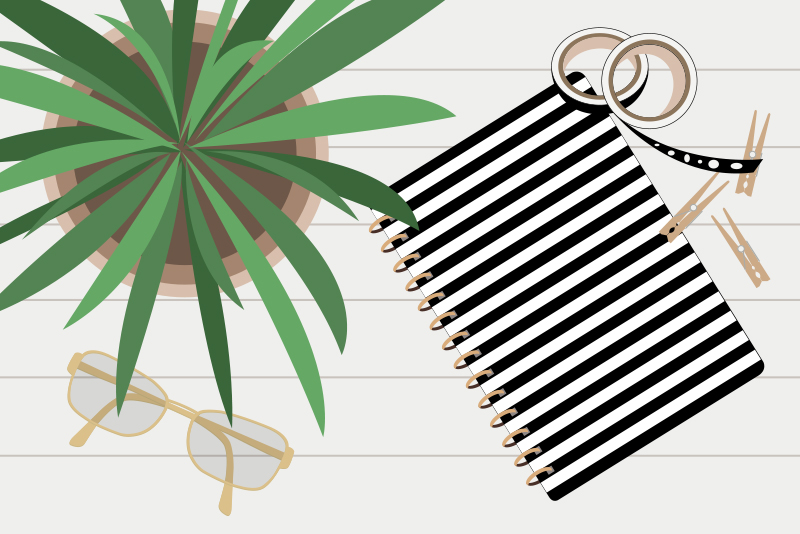 In previous articles, I discussed the start up a new YouTube
TM
channel for the Mygrafico company and my decision to use the company logo, a lion, as part of the YouTube branding images and in the marketing videos. Because I needed the image in a large size and in pieces for animation, I redrew it in Illustrator
R
while separating the individual parts into layers. Here's how it's done.
When dividing the body of the lion into individual parts, I wanted to keep as much of the original path as possible. The first step was to use the Cut Path at Selected Anchor Point button in the Control panel to isolate each individual path for the tail, legs and head. After deciding at which two anchor points would be the best places to "cut" the part away from the whole, follow these steps. We will start with the lion's tail.
You don't want to piece the original body path because you might need it later. So let's make a copy and paste it onto a new layer.


With the Direct Selection tool, select the first point you wish to "cut". From the Control panel, click the Cut Path At Selected Anchor Point button. This will create two overlapping anchor points, one for each path, from the original anchor point.


Repeat this for the second anchor point.


With the Selection tool, drag the tail away from the rest of the body.

At this point we have two paths that are open paths. We need to close these paths and do a little cleanup.


Holding down the Shift key, use the Direct Selection tool to select both end anchor points (the same points that we cut) for the tail path. From the Control panel click the Connect Selected End Points button. You will see the path close but it's a straight line.


Repeat this for the two open end points on the lion body.

Let's smooth out that straight edge and add a little round bump there instead. This bump will be hidden behind the lion's body and allow us to rotate the tail without any gaps.


To add a new anchor point at the center of the straight line, click with the Add Anchor Point tool.


Select this new point with the Direct Selection tool and drag it downward to lengthen the tail. With that point still selected, click the Convert Selected Anchor Points to Smooth button. You will see the line reshape to a smooth curve and the handles of the anchor point appear.


Use the handles on the anchor point to widen the curved edges.


So, that's it for the tail. Repeat the process for the legs. At each place where you made a cut on the lion's body, use the Smooth tool to
smooth the straight lines
on the lion's body.
https://www.mygrafico.com/


Related Articles
Editor's Picks Articles
Top Ten Articles
Previous Features
Site Map





Content copyright © 2022 by Diane Cipollo. All rights reserved.
This content was written by Diane Cipollo. If you wish to use this content in any manner, you need written permission. Contact Diane Cipollo for details.