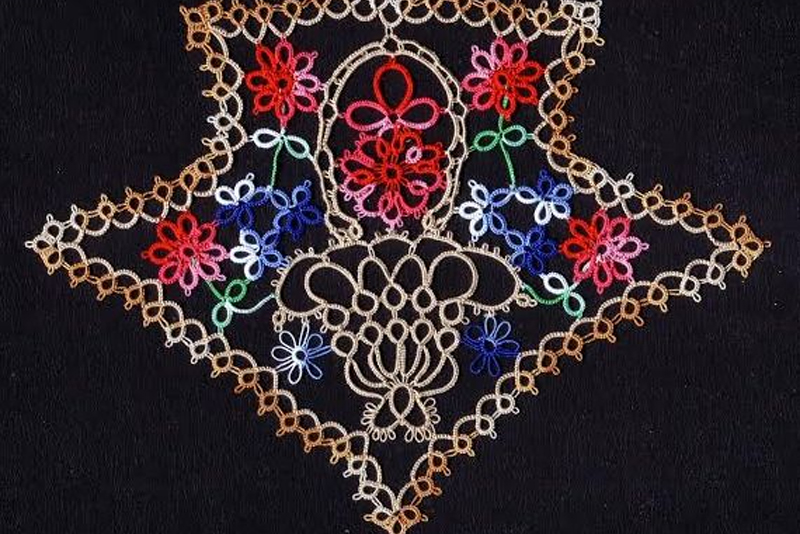 Lace, Dogs and Smuggling
Lace on postage stamps is another of my collecting hobbies. My first publicly exhibited collection of lace stamps was in Alaska. I received my first medal, a bronze, with the "felicitations of the judges." Gosh, was I suitably impressed. However, I was more impressed and at times horrified at the tales of lace smuggling.
This subject was brought to mind as I read the wonderful May/June issue of PIECEWORK magazine. This annual issue is devoted to lace of all kinds. As you can see from the subtitle bottom left, "Tales of Larceny & Old Lace," it seems that lace has been on the wrong side of the law at times, too.
Once upon a time there were laws regarding what type of cloth might be worn on one's person and when it might be worn. Social and caste traditions allowed for the elite to wear gold, silver and lace cloth but not the common person. Such laws lasted for years but were never popular. In history lace has been worn and coveted by both men and women, and as is to be expected anything that is banned is exactly what the public wants most.
NOTE, the following historical incident is true but gruesome, please consider carefully before continuing.
The most horrific instance of lace smuggling I encountered in my research concerned smuggling with dogs. In a country on the sea coast of the English Channel or Black Sea, an evil smuggler cares for two dogs and feeds them well and treats them kindly. When they are full grown, one of the dogs was murdered and its fur retained. The fur and the surviving dog were then taken inland to a place where the dog was neglected and starved. After the poor dog was skinny enough, the "fur coat" was sewn around him and it was stuffed with expensive lace pieces. The dog was next released. Immediately it returned home to the only place it had known where it was fed and cared for. And the smuggler got the lace with no trouble at all.
I shudder to remember this. I hope that no tatting was ever involved. Those of you with dogs, give them an extra hug tonight and, hmm, maybe tat them a nice collar.


Related Articles
Editor's Picks Articles
Top Ten Articles
Previous Features
Site Map





Content copyright © 2023 by Georgia Seitz. All rights reserved.
This content was written by Georgia Seitz. If you wish to use this content in any manner, you need written permission. Contact Georgia Seitz for details.