Vegan Carrot Muffin Recipe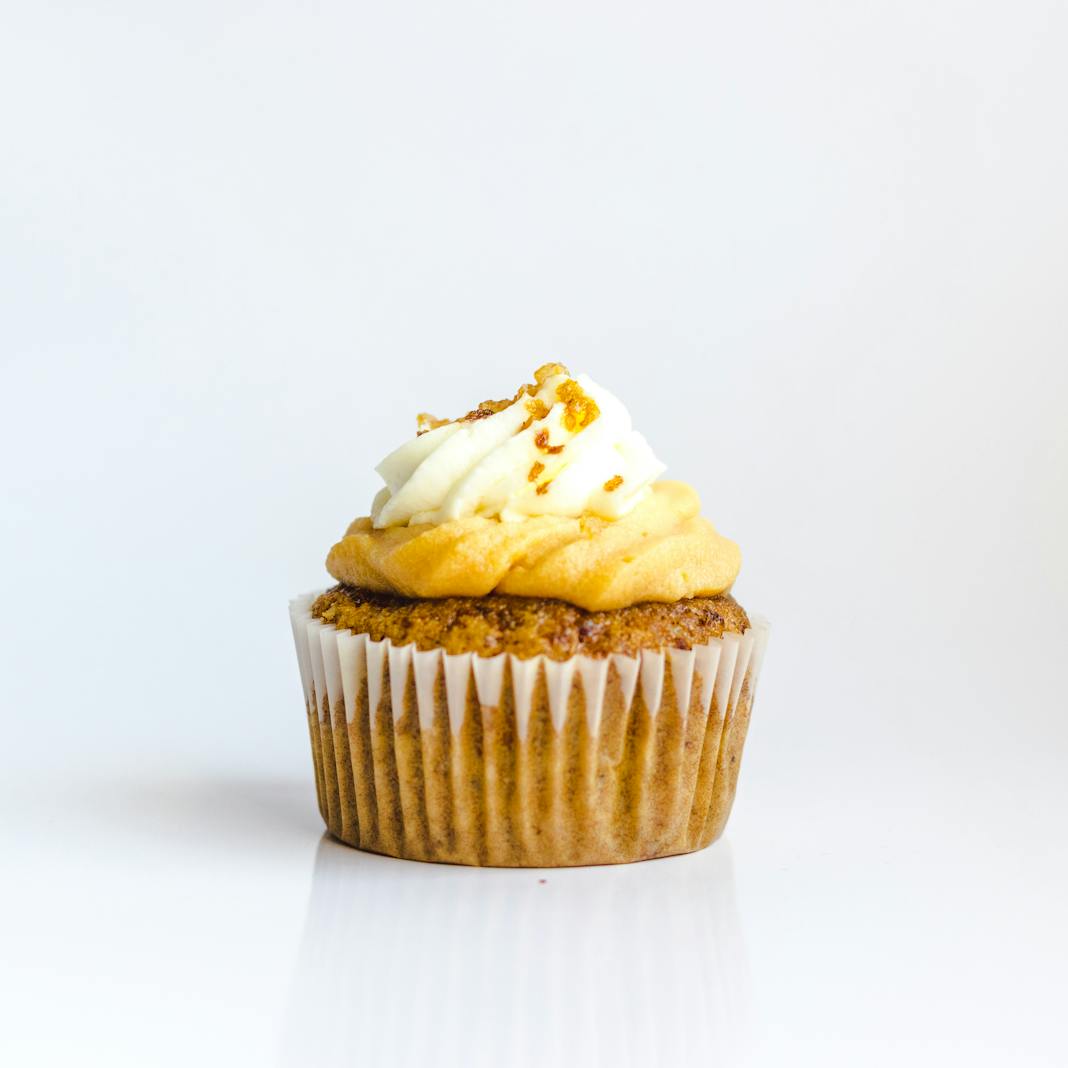 When you are serving a sandwich meal on a Meatless Monday, you might want a sweet treat. These Vegan Carrot Muffins are just the thing. Filled with sweet taste and full of fiber, they satisfy your sweet tooth and your need for bulk in your food. They contain no animal products, so you can serve them with confidence to any of your friends and family who are eating a vegetarian meal plan.

Vegan Carrot Muffin Recipe


Ingredients:

4 cups grated organic carrots
1 package (12 ounces) firm organic tofu, processed smooth
2 cups lightly packed organic brown sugar
1/2 cup organic ground flaxseed
1 teaspoon freshly grated ginger
1 1/2 teaspoon vanilla
1 tablespoon lemon juice
1/2 cup raisins
1 cup roughly chopped walnuts
2 cups Wheat Montana Prairie Gold flour
1 teaspoon baking soda
1/2 teaspoon baking powder
1/2 teaspoon salt
1 teaspoon cinnamon
1/2 cup canola oil
3/4 cup coconut oil


Method:

Preheat the oven to 350 degrees F.

In a food processor, grate the carrots. Any large pieces that remain, finely chop them using the chopper blade. I used baby carrots to save the time of peeling them. Place the carrots into a large mixing bowl.

Rinse the food processor bowl and chopper blade. Add the tofu and process until it is perfectly smooth. Scrape the sides down to get the chunks off of the sides.

Measure the brown sugar, flaxseed, grated ginger, vanilla, lemon juice, raisins, and walnuts into the bowl with the carrots. Sift the flour, baking soda, baking powder, salt, and cinnamon into the bowl.

In a heat resistant cup, measure the canola oil. Top the oil with chunks of coconut oil. Microwave the cup for 30 seconds. Stir the canola and coconut oils until they are completely mixed and there are no chunks of coconut oil left floating around. If necessary, heat the oil for 10 more seconds, until it is completely combined. Pour the oil into the bowl with the other ingredients. Scoop the tofu into the bowl. Stir until all ingredients are mixed.

Spoon the batter into muffin tins that have been sprayed with non-stick spray. Fill them half full. Bake the muffin batter at 350 degrees F. until they pull away from the sides of the muffin tin cups. This usually takes 25-30 minutes.

Serve these delicious muffins warm or cooled. You can even throw a little bit of icing on them to make them into a true dessert. Use coconut oil and almond milk mixed with powdered sugar, salt, and a swish of vanilla. Yummy for even the pickiest eater!

You Should Also Read:
Summer Squash Burger Recipe
Pakora Patties for Wrap Sandwiches Recipe
Chile Relleno Casserole Wrap Recipe


Related Articles
Editor's Picks Articles
Top Ten Articles
Previous Features
Site Map





Content copyright © 2022 by Connie Mistler Davidson. All rights reserved.
This content was written by Connie Mistler Davidson. If you wish to use this content in any manner, you need written permission. Contact Connie Mistler Davidson for details.