Nightmare at the End of the Hall 2008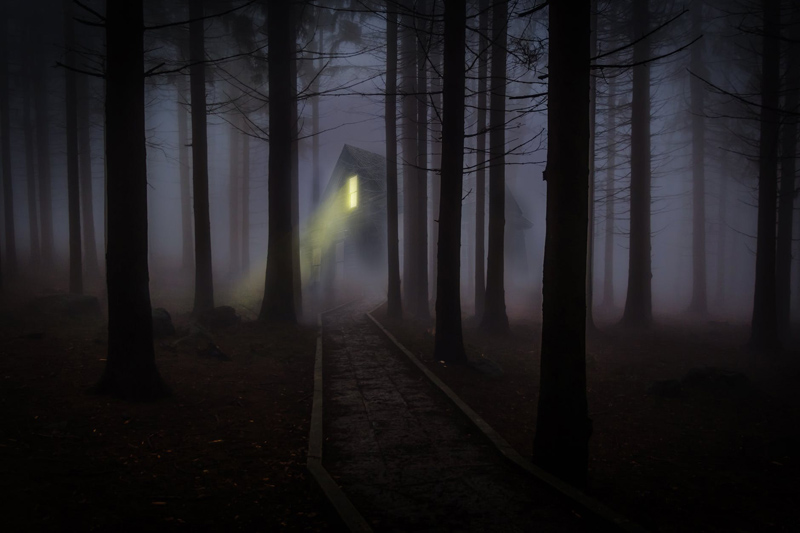 Nightmare at the End of the Hall is a dark, atmospheric, one might almost say gothic movie and is, I think, a cut above the majority of made-for-television movies, in terms of both in storyline and production.

The movie is set in a preparatory school, where Courtney Snow (played by Sara Rue) has come to teach a creative writing class. Years ago Courtney was a student at this same school, and although she has authored a very successful book, she is now suffering writer's block and her emotional state is somewhat fragile. Her book, we learn, is called 'My Dead Friend', and is based upon her best friend from schooldays, Jane, who tragically committed suicide whilst still a student at the school. Courtney is still haunted by her memories of Jane, her grief at Jane's death, and the lingering questions about why Jane took her own life.

Writer Nora Zuckerman and director George Mendeluk create a convincing picture of the insular nature of the school, where emotions and tensions run high, both for students and teachers, and where it is easy to believe that secrets may have been kept throughout the years since Jane's death.

Already nervous about returning to her old school, and trying to regain her emotional stability, Courtney is thrown into confusion when she is confronted by Laurel, a student in her class who looks like Jane, knows facts about Courtney's life that only Jane would know, and who swears that a story written by Jane years ago is her own work.

Courtney is at first angry, thinking she is the victim of a hoax, but later she comes to believe that Jane has returned by some means, so that the mystery that continues to surround her death can finally be solved.

The acting in the movie is of good quality. Sara Rue is perhaps better known for character or comedic roles (I had previously only seen her as Penny in Eastwick and as Berta's daughter, Naomi in Two and a Half Men), but she takes the honours here as a woman who is afraid she may be losing her mind, but is then convinced that some supernatural agency is at work, and that she must have the courage to find the answers she needs.

Also excellent is Jacqueline MacInnes Wood, who plays both present day Laurel, and Jane as her story is told in flashback. Duncan Regehr is reliably cast as Ian, the principal, who is concerned both for Courtney's state of mind and the effect that negative publicity of any kind may have on the school.

Nightmare at the End of the Hall is a television movie that offers much more than two dimensional characters or an uninspiring story. It is far from run of the mill and I think certainly merits a viewing.

Note: I watched a television broadcast of 'Nightmare at the End of the Hall' on the Lifetime Move Network channel; the movie is not yet available on DVD but it may be streamed to a PC from Amazon Instant Video. Future television broadcast dates may be found on the LMN website.



Related Articles
Editor's Picks Articles
Top Ten Articles
Previous Features
Site Map





Content copyright © 2019 by Grace Rostoker. All rights reserved.
This content was written by Grace Rostoker. If you wish to use this content in any manner, you need written permission. Contact Grace Rostoker for details.