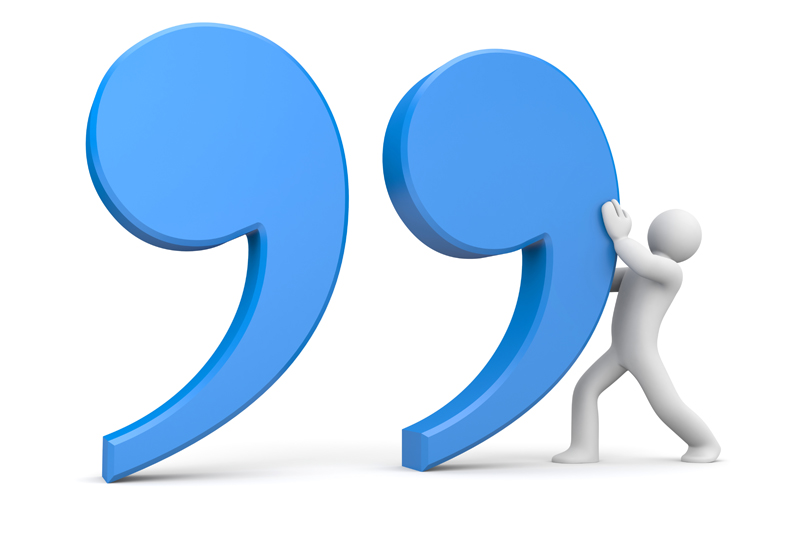 Will Rogers was an American humorist born on November 4, 1879 in Indian territory that later became the state of Oklahoma. Rogers accomplished many feats during his life - handling a lasso in a Wild West show, writing a popular column for "The New York Times", performing on stage in vaudeville and acting in movies. During his performances with the Wild West show, and later during public speaking engagements, Rogers would quip with audience, uttering some of his famous sayings listed here. Rogers died in a plane crash near Point Barrow, Alaska on August 15, 1935. He is buried in Claremore, Oklahoma on the grounds of the Will Rogers Memorial Museum.

"Even if you're on the right track, you'll get run over if you just sit there."

"I have always noticed that people will never laugh at anything that is not based on truth."

"Live in such a way that you would not be ashamed to sell your parrot to the town gossip."

"Nothing you can't spell will ever work."

"The best doctor in the world is the veterinarian. He can't ask his patients what is the matter, he's got to just know."

"The movies are the only business where you can go out front and applaud yourself."

"The only time people dislike gossip is when you gossip about them."

"There is nothing as stupid as an educated man if you get him off the thing he was educated in."

"We are all here for a spell; get all the good laughs you can."

"We can't all be heroes because somebody has to sit on the curb and clap as they go by."

"Everything is funny as long as it is happening to somebody else."

"You know everybody is ignorant, only on different subjects."

"Half our life is spent trying to find something to do with the time we have rushed through life trying to save."

"The quickest way to double your money is to fold it over and put it back in your pocket."

"If you're ridin' ahead of the herd, take a look back every now and then to make sure it's still there."

"If you find yourself in a hole, the first thing to do is stop digging."

"Strangers are just friends I haven't met yet."

"After eating an entire bull, a mountain lion felt so good he started roaring. He kept it up until a hunter came along and shot him. The moral: When you're full of bull, keep your mouth shut."

"Do the best you can, and don't take life too serious."

"People who fly into a rage always make a bad landing."

"Don't just grab at the first thing that comes along; know when to refuse something that won't get you anywhere."

Visit the Quotations forum and share your favorite Will Rogers quotes.


Related Articles
Editor's Picks Articles
Top Ten Articles
Previous Features
Site Map





Content copyright © 2023 by Beth VanHoose. All rights reserved.
This content was written by Beth VanHoose. If you wish to use this content in any manner, you need written permission. Contact Nicole Cardillo for details.