Agatha Christie Queen of Crime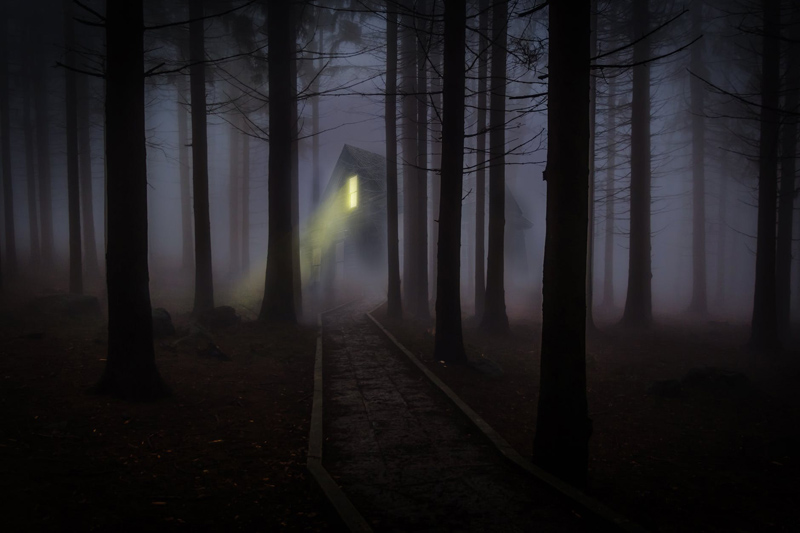 Agatha Mary Clarissa Miller was born on September 15, 1890 in the seaside town of Torquay, in the county of Devon, England. The youngest of three children, she had a happy childhood, which she describes in her autobiography as "... one of the luckiest things that can happen to you in life." Although she had no formal education, she taught herself to read and was a very imaginative child, making up stories and creating 'imaginary friend' characters. She learned mathematics and French from her parents and a nanny, and also had piano and dance lessons. It was a typical late Victorian lifestyle for those of independent means.

Agatha's life underwent a major change in 1914 after the outbreak of the First World War. On Christmas Eve 1914, she married Archibald Christie. He was a handsome, dashing pilot with the Royal Flying Corps and they married knowing that he may very well not survive the war. Agatha wrote of him, "I loved a stranger ... I never knew how he would react ... and everything he said was fascinating and new."

Even before her marriage Agatha had joined the war effort by working as a nurse with the Voluntary Aid Detachment. She enjoyed her work at a hospital in Torquay, and later, also as part of her VAD duties she worked in the hospital pharmacy. This experience was very useful to her as she would later often use poison as a means of murder in her books.

Agatha Christie's first novel was The Mysterious Affair at Styles which was published in 1920, and which introduced one of her most popular characters, the Belgian detective Hercule Poirot. Her publisher, and the public, loved Poirot and Agatha was soon committed to writing more stories about him. She eventually grew extremely tired of the character, writing that Poirot was "... hanging around my neck ... like the old man of the sea."

Perhaps the most famous, and mysterious, incident of Agatha Christie's life was the one that she herself never spoke of publicly – her eleven day disappearance in late 1926. Agatha left their home after her husband Archie told her he was in love with another woman and wanted a divorce. She left a note for her secretary saying that she was going to Yorkshire, and was later discovered at an hotel in Harrogate, Yorkshire, where she was staying under an assumed name.There was huge public speculation that she may have had a nervous breakdown, may have lost her memory, or even that it was all a publicity stunt. It is maybe more understandable, though, that she merely needed some time alone after her husband's admission.

Agatha and Archie were divorced in 1928. During their marriage she had published six novels and a number of short stories, including The Tuesday Night Club of 1927, which introduced the well loved character of Miss Marple, described by Agatha as always expecting "... the worst of everyone and everything, and ..... usually proved right."

In 1930 Agatha embarked on her second marriage to archaeologist Max Mallowan; a marriage that remained happy until her death in 1976. She travelled with him on several archaeological expeditions in the Middle East, and used these as settings for several books, including Death on the Nile. Agatha began writing her autobiography in 1950 whilst on an expedition in Iraq and did not finish it until fifteen years later, when she remarked, "It seems like the right moment to stop ...."

Agatha Christie is the best-selling novelist of all time – with about four billion book sales. Her play The Mousetrap is still running on the London stage after around 25,000 performances; and movie and television adaptations of her stories draw millions of viewers.

Agatha Christie rightly deserves her title, the Queen of Crime.

Resource: 'An Autobiography' by Agatha Christie. This book is available from Amazon.com; you can find it by clicking on the link given below.



Note: I have an earlier edition of 'An Autobiography' by Agatha Christie as part of my personal collection.




Related Articles
Editor's Picks Articles
Top Ten Articles
Previous Features
Site Map





Content copyright © 2022 by Grace Rostoker. All rights reserved.
This content was written by Grace Rostoker. If you wish to use this content in any manner, you need written permission. Contact Grace Rostoker for details.