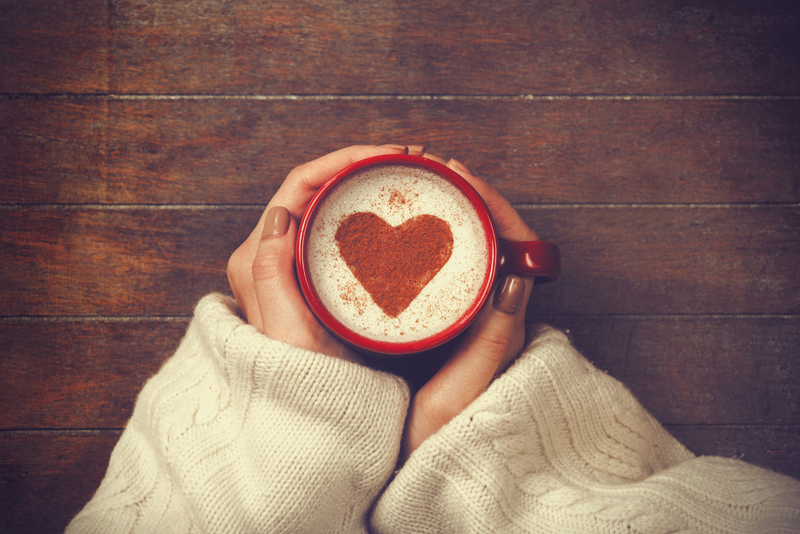 What's the difference between bulky yarn and fingering weight? Yarn comes in an assortment of sizes, or weights. Fat yarns look different from skinny yarns when knit up. When choosing a pattern, it's important to look at the weight of the yarn to understand how the finished project will look. The Craft Yarn Council, an organization that represents yarn manufacturers, has determined several standard sizes for yarn. Here is a primer on the different weights.

Lace weight yarns are the skinniest of them all, spun to an extremely fine measurement. Because lace is knit on a variety of needle sizes, the gauge will vary. These yarns are often hand-dyed, made of unusual or luxurious fibers, and are usually very beautiful. Typically, they come in hanks containing 500 or more yards of fiber, and can be thought of as financial bargains because of that – many projects will need three skeins or less for completion. Because of its fineness, however, lace-weight can be difficult to work with.

Fingering and sport-weight yarn usually knit to gauges of six to eight stitches an inch. They are great for making socks and mitts, but also for lace projects for those who find lace-weight yarn daunting. Sweaters made with fingering or sport-weight yarn are lightweight and easy to wear for most body types. Because of the recent fad for sock knitting, there are many different yarns to choose from, many of them space- or hand-dyed in a wonderful array of colors and patterns. The downside to these weights, of course, is that it takes a comparatively longer time to finish a sweater project knit with these skinny yarns. If one is willing to put in the time, however, one will be rewarded with a finished piece that fits well into one's wardrobe.

DK ("Double Knitting") and worsted weight yarns are the most popular sizes. They generally knit up at gauges of five and a half stitches to four stitches an inch. These sizes are a bit heavy for socks unless one is willing to buy shoes at a somewhat larger size to accommodate the thicker yarn; this makes this size great for hiking socks or slipper-like socks worn around the home. DK sweaters can be worn as blouses, but sweaters made from worsted weight are often meant to be worn over another layer. Because these yarns are bigger, projects will work up more quickly; many blankets are knit from worsted weight yarn.

Heavy worsted, bulky, super bulky, and jumbo yarns work up exceedingly quickly, as they knit at gauges of three stitches to the inch or less. This makes projects knit up quickly; this size can be good for household items such as blankets or rugs. While there are patterns out there for clothing made with very fat yarn, these tend to add bulk to the figure and are difficult for most people to wear well.

After one oohes and ahhs over a particular pattern picture, one should always check the gauge and recommended needle sizes. This will give an indication of how the finished project will knit up. If one wants to substitute yarn, it's important to match the gauge as closely as possible to achieve similar results.



Related Articles
Editor's Picks Articles
Top Ten Articles
Previous Features
Site Map





Content copyright © 2022 by Korie Beth Brown, Ph.D.. All rights reserved.
This content was written by Korie Beth Brown, Ph.D.. If you wish to use this content in any manner, you need written permission. Contact Korie Beth Brown, Ph.D. for details.