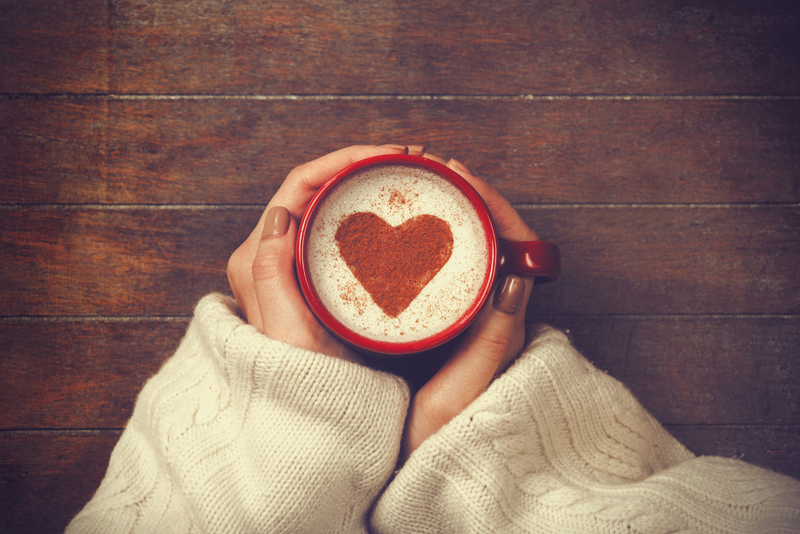 After many years as sheep farmers, the Brown family of Mitchell, Nebraska, opened a spinning mill. The rest, as they say, is history. Today, Brown Sheep Yarns is still family-owned and managed, an American yarn company in the heartland creating beautiful fibers.

As befitting a business built on the backs of sheep, the yarns are mostly wool-based. "Lamb's Pride" is the business' central product. Fifteen percent mohair gives the yarn a bit of fuzziness, but the wool that makes up the remainder of the fiber gives good stitch definition. This yarn, available in over ninety different colorways, comes in both worsted and bulky weight. It's good for sweaters worn as a top layer, as it can feel itchy to those with sensitive skin.

"Cotton Fleece" is a mixture of eighty percent cotton and twenty percent wool. This DK weight fiber gives crisp stitch definition and is available in sixty different colors. Its sister yarn, "Cotton Fine", is fingering weight. The small amount wool makes the yarn more springy and resilient, while the cotton makes it cool and crisp. For those living in warm-winter areas, these yarns are great choices for sweaters that look wintry but have the breathability necessary for temperatures between fifty and seventy degrees.

Sock knitters who haven't tried "Wildfoote Sock" are in for a treat. Made mostly of wool, the fiber has some nylon added to increase durability. The yarn is washable, although it's a good idea to keep the socks out of the dryer. With close to forty colors, this sock yarn can be used for stranded and intarsia projects as well as single-colored knitting; it also works well for lace and twisted-stitch patterns. This fiber makes up beautiful, long-wearing socks.

The company offers other yarns as well. For those who like texture, the "Lana Boucle" yarn has a loopy, thick-and-thin look to it; it's a worsted weight yarn perfect for cozy afghans or outerwear. "Legacy Lace" is a wool and nylon laceweight fiber, meant for lightweight accessories. "Serendipity Tweed" is another mixture of cotton and wool, with the emblematic neppy look associated with the British isles; it knits at a DK weight.

Brown Sheep Yarns are well-priced. "Cotton Fleece" and "Lamb's Pride" are bargains at around ten dollars for a skein of over two hundred yards, making it possible to create a sweater for fifty to seventy-five dollars depending on the size. Two skeins of "Wildfoote" can be had for under twenty dollars, making a pair of socks from this fiber less costly than that from more trendy yarn lines. Other yarn lines are similarly reasonable.

Brown Sheep retails across the United States and internationally; one can also purchase the yarns at online retailers. While many shops only have "Cotton Fleece" and "Lamb's Pride" on the sales floor, the company allows retailers to order yarn in any size shipment; this means that a customer desiring a particular yarn line can order it through a local yarn store. Online stores tend to also carry only a few of the brand's offerings; those looking for a particular yarn should call the Brown Sheep Headquarters for online retail sources. While this makes it difficult to handle a particular yarn before buying, it does encourage patronage of smaller businesses. Once a knitter knows a particular yarn and how it knits up, of course, this isn't a problem, and online purchases are perhaps easier for the busy knitter.

Brown Sheep's website showcases all current yarn lines and has a retailer finder. Knitting patterns specific to particular fibers are available for free download, and there is a page dedicated to patterns in national magazines that use Brown Sheep yarns. While one cannot buy retail yarn directly from the company, the site is inspirational and easy to navigate.

Disclaimer: I am not connected with the Brown Sheep Company. I have used "Cotton Fleece," "Wildfoote," and "Lamb's Pride Worsted" in projects; each time, I have paid for the yarn with my own funds.



Related Articles
Editor's Picks Articles
Top Ten Articles
Previous Features
Site Map





Content copyright © 2022 by Korie Beth Brown, Ph.D.. All rights reserved.
This content was written by Korie Beth Brown, Ph.D.. If you wish to use this content in any manner, you need written permission. Contact Korie Beth Brown, Ph.D. for details.