Reading to Answer Six Important Questions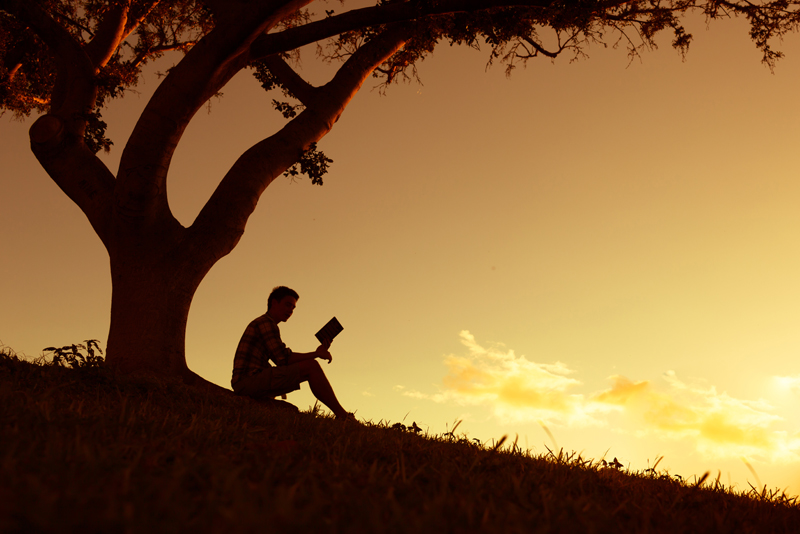 Whether you are reading fiction, biographies, magazines, newspapers, emails, texts, tweets, comments, posts or blogs, there are six one word questions that can help. You can even use these questions to "read" a photograph. A system of keeping a word list nearby of who, what, when, where, why and how, can help you with writing descriptive essays on readings, plot determinations and even the deciphering of a garbled message from a tired friend.

Who is a question that can have many meanings. It can answer who you are reading the material for. You might be reading for or to yourself, a teacher, a child or to help someone find directions or make a repair. Who can also answer the question of the story's main character, whether it be fiction or a news story.

What is exactly that — what is going on in this article, story passage or textbook chapter I have just read? Think of it as "What happened to What?"

When is a question of time. When did the event described in the reading material happen? This is a very important question to answer in regard to doing research. Often you might have to write something about a time-related occurrence. It might be for a teacher, an article or even in a memorandum to your boss.

Where helps to answer the question of location, location, location. It's important to know if the material is talking about an event or story line in another city, state, country or galaxy. Answering the question of location can often explain the details you don't understand and make the story more believable for you. Think about the Harry Potter books. We were told he was a wizard early on, but we really understood what this all meant when he arrived at Hogwarts.

Why can also be the answer to a few questions during reading. Why are you reading this material? Is it for your own personal use, for a class, or even for your job? Why did a character do a particular thing in the storyline? The "Why" could help explain their actions later in the story. Or, it could be a simple answer to a question in an article like "Why did the police surround the bank?"

How is what we ask because everyone loves knowledge. We are not talking about strictly school knowledge, we are talking about the mechanics of our everyday lives. How things are done, how things happen, how will things turn out? Knowing how is a perfectly normal and human trait. We have the inherent trait of needing to know how our world and things in it work.

You should be able to answer these six questions after reading anything. A book, an article, a letter, or even an invitation.

Today, technology has made it easy for us to write and share short messages. A true message, one meant to entertain or inform, should be able to answer these questions.

You can also try using these one word questions with a photograph. Pictures in a book can often be just as important as the words. Look at some of your pictures in your phone, computer, or photo album. Can you answer all or most of these questions and read the story the picture is telling? Try it alone, and then try it with some friends. Compare your stories.

Reading is all around us. Our best resource for helping us understand what we read, may be a few simple questions.

Please feel free to visit the Reading Site Forum. You can make a comment, ask a question, or even start a new topic.
This site needs an editor - click to learn more!


Related Articles
Editor's Picks Articles
Top Ten Articles
Previous Features
Site Map





Content copyright © 2023 by Michelle Anne Cope. All rights reserved.
This content was written by Michelle Anne Cope. If you wish to use this content in any manner, you need written permission. Contact BellaOnline Administration for details.