Magnolia House Restaurant Review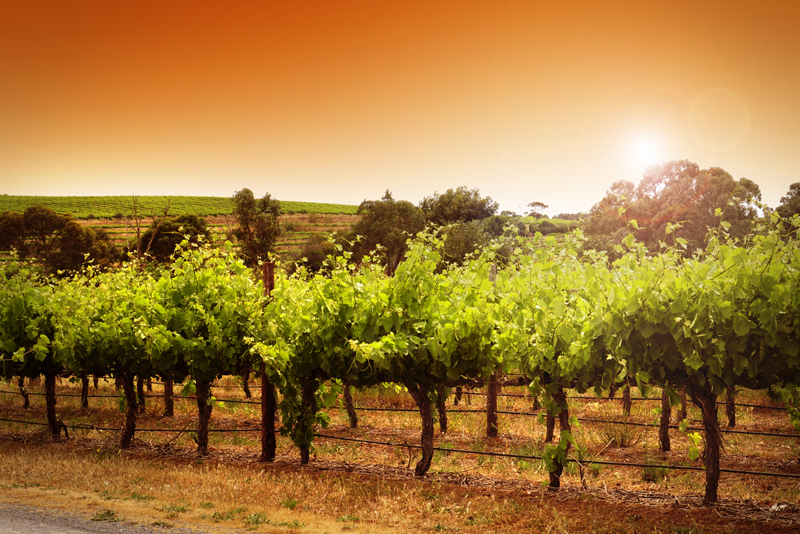 A tree grows in the middle of the bar area. A witty quote adorns the napkins. This is not one's usual neighborhood watering spot. Housed in a building built over a century ago, Magnolia House in Pasadena is a place to reconnect with friends and to celebrate life.

This is not quite a restaurant and not quite a bar, but something in-between. The name and décor suggest a friend's house for a drinks party, and this is the ambience that Magnolia House strives to maintain. The dining space is divided into room-like areas; the front section boasts a fireplace and a patio window usually left open to take advantage of the cool but not cold Southern California evenings. At the side, an area is set up as a lounge, with pillows, end tables, and low lighting. Seating throughout is a mix of chairs and banquette sofas upholstered in a mix of leather and fabric. The effect is a bit off-kilter but ultimately charming.

Although standards such as hamburgers, fish tacos, and flatbread are available, the menu is primarily composed of small plates for sharing. It's divided into three sections: snacks, a section labeled for one, two or three", and desserts. Offerings are designed to be easily shared; the descriptions are well-crafted and crave-inducing. The truffled pistachios arrive in a narrow cup-like container reminiscent of a pencil holder; the Brussel sprouts are infused with cilantro pistachio pesto and of course bacon. Other standout items include the tasso ham mac and cheese, the shrimp and grits, and the very Belgian fries, which are prepared for an adult's palate – aioli and romano cheese add savoir-faire to traditional diner food.

On weekends from ten until two, brunch is also offered at Magnolia House. The menu is limited but classic: Eggs Benedict, Huevos Rancheros, an omelette, yogurt and granola. Those who want something more unusual can try the Korean Fried Chicken. Classic brunch cocktails such as Bloody Marys round out the offerings.

The full bar does not disappoint. The wine and beer list is extensive, but Magnolia House specializes in craft cocktails; this is the type of place where visitors forget their old standbys and peruse the menu to see what's unusual and creative. Many items, specials focus on traditional cocktails made with unusual spirits, such as a Negroni with pisco instead of gin. The non-alcoholic listings are subtitled "almost as fun as our house cocktails", and they are – ginger ale with lime, grenadine, and seltzer doesn't need the alcohol to seem festive, and neither does an infusion of apples, honey shrub, lemon, and seltzer. Sparkling water, soda pop, coffee, and tea are also available for those wishing to forego the intoxicants.

Although homey, this is not a place for families with children in tow. Magnolia House is often extremely crowded, with wait times of up to an hour for a table; the small interior is not appropriate for youngsters. Also, do not visit Magnolia House on limited funds – menu prices range from five dollars for a bar snack to thirteen dollars for the admittedly well-prepared and tasty house hamburger. Between drinks and food, an evening here is likely to cost roughly forty dollars a person. Is it worth it? If beautiful surroundings, people-watching, and delectable eats and drinks are the evening's object, absolutely. It's a popular place for teachers celebrating the end of the school year, for families wanting to enjoy a leisurely brunch, and for couples looking for an elegant date.

Magnolia House, 492 S. Lake Avenue, Pasadena, California

DISCLOSURE: I am not an employee of Magnolia House, nor was I paid for this review. I have spent my own money when eating there.


Related Articles
Editor's Picks Articles
Top Ten Articles
Previous Features
Site Map





Content copyright © 2023 by Korie Beth Brown, Ph.D. . All rights reserved.
This content was written by Korie Beth Brown, Ph.D. . If you wish to use this content in any manner, you need written permission. Contact Korie Beth Brown, Ph.D. for details.