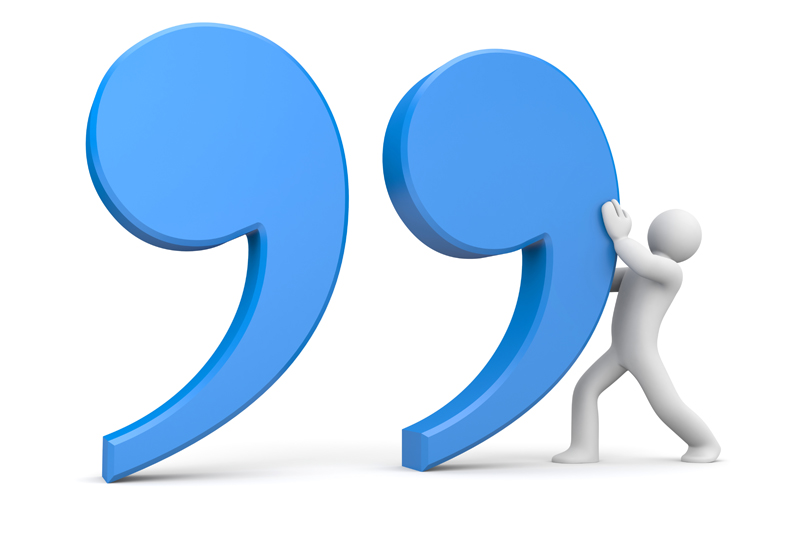 Celebrate National Poetry Month 2007 with this exceptional collection of Poetry Quotations by Famous Poets.
"For this reason poetry is something more philosophical and more worthy of serious attention than history."
-- Aristotle
"Genius is mainly an affair of energy, and poetry is mainly an affair of genius; therefore a nation whose spirit is characterized by energy may well be imminent in poetry - and we have Shakespeare."
-- Matthew Arnold
"I don't look on poetry as closed works. I feel they're going on all the time in my head and I occasionally snip off a length."
-- John Ashbery
"Every American poet feels that the whole responsibility for contemporary poetry has fallen upon his shoulders, that he is a literary aristocracy of one."
-- W. H. Auden
"Before people complain of the obscurity of modern poetry, they should first examine their consciences and ask themselves with how many people and on how many occasions they have genuinely and profoundly shared some experience with another."
-- W. H. Auden
"A verbal art like poetry is reflective; it stops to think. Music is immediate, it goes on to become."
-- W. H. Auden
"I wanted to understand my people. I wanted to understand what it meant to he a Negro. what the qualities of life were. With their imagination, they combine two great loves: the love of words and the love of life. Poetry results."
-- Sterling Brown
"Eloquence is the poetry of prose."
-- William C. Bryant
"It is with roses and locomotives (not to mention acrobats Spring electricity Coney Island the 4th of July the eyes of mice and Niagara Falls) that my ''poems'' are competing."
-- ee cummings

"Poetry is not a turning loose of emotion, but an escape from emotion; it is not the expression of personality but an escape from personality. But, of course, only those we have personality and emotion know what it means to want to escape from these things."
-- Emily Dickinson
"If I feel physically as if the top of my head were taken off, I know that is poetry."
-- Emily Dickinson
"If I read a book and it makes my whole body so cold no fire can ever warm me, I know that is poetry."
-- Emily Dickinson
"We read poetry because the poets, like ourselves, have been haunted by the inescapable tyranny of time and death; have suffered the pain of loss, and the more wearing, continuous pain of frustration and failure; and have had moods of unlooked-for release and peace. They have known and watched in themselves and others."
-- Elizabeth Drew
"How poetry comes to the poet is a mystery."
-- Elizabeth Drew
"She opened up a book of poems and handed it to me written by an Italian poet from the 13th century and every one of them words rang true and glowed like burning coal pouring off of every page like it was written in my soul from me to you."
-- Bob Dylan
"When a poet's mind is perfectly equipped for its work, it is constantly amalgamating disparate experiences."
-- T S Eliot
"We must believe that ''emotion recollected in tranquillity'' is an inexact formula. For it is neither emotion, nor recollection, nor without distortion of meaning, tranquillity. It is a concentration, and a new thing resulting from the concentration of a very great number of experiences which to the practical and active person would not seem to be experiences at all; it is a concentration which does not happen consciously or of deliberation. These experiences are not ''recollected'' and they finally unite in an atmosphere which is ''tranquil'' only in that it is a passive attending upon the event."
-- T S Eliot
"It seems just possible that a poem might happen to a very young man: but a poem is not poetry -That is a life."
-- T S Eliot
"I take as metaphysical poetry that in which what is ordinarily apprehensible only by thought is brought within the grasp of feeling, or that in which what is ordinarily only felt is transformed into thought without ceasing to be feeling."
-- T S Eliot
"Each venture is a new beginning, a raid on the inarticulate with shabby equipment always deteriorating in the general mess of imprecision of feeling."
-- T S Eliot

"Painting was called silent poetry and poetry speaking painting."
-- Ralph Waldo Emerson
"Poetry must be as new as foam and as old as the rock."
-- Ralph Waldo Emerson
"Only poetry inspires poetry."
-- Ralph Waldo Emerson
"Art is a jealous mistress, and, if a man have a genius for painting, poetry, music, architecture or philosophy, he makes a bad husband and an ill provider."
-- Ralph Waldo Emerson
"All poetry is an ordered voice, one which tries to tell you about a vision in the unvisionary language of farm, city and love."
-- Paul Engle
"A poem begins as a lump in the throat, a sense of wrong, a homesickness, a lovesickness. It finds the thought and the thought finds the words."
-- Robert Frost
"Poetry is a way of taking life by the throat."
-- Robert Frost
"Poetry is not an expression of the party line. It's that time of night, lying in bed, thinking what you really think, making the private world public, that's what the poet does."
-- Allen Ginsberg
"I have a new method of poetry. All you got to do is look over your notebooks. . . and think of anything that comes into your head, especially the miseries. . . . Then arrange in lines of two, three or four words each, don't bother about sentences . . ."
-- Allen Ginsberg

"Poets wish to profit or to please."
-- Horace
"Every old poem is sacred."
-- Horace
"No poems can please for long or live that are written by water-drinkers."
-- Horace
"The man is either mad, or he is making verses."
-- Horace
"Good religious poetry . . . is likely to be most justly appreciated and most discriminately relished by the undevout."
-- A. E. Housman
"I did not believe political directives could be successfully applied to creative writing . . . not to poetry or fiction, which to be valid had to express as truthfully as possible the individual emotions and reactions of the writer."
-- Langston Hughes
"I went for years not finishing anything. Because, of course, when you finish something you can be judged . . . I had poems which were re-written so many times I suspect it was just a way of avoiding sending them out."
-- Erica Jong
"As I am a poet I express what I believe, and I fight against whatever I oppose, in poetry."
-- June Jordan
"Poetry, even when apparently most fantastic, is always a revolt against artifice, a revolt, in a sense, against actuality."
-- James Joyce
"Poetry should surprise by a fine excess and not by singularity --it should strike the reader as a wording of his own highest thoughts, and appear almost a remembrance."
-- John Keats
"Poetry should be great and unobtrusive, a thing which enters into one's soul, and does not startle it or amaze it with itself, but with its subject."
-- John Keats

"Conventional wisdom notwithstanding, there is no reason either in football or in poetry why the two should not meet in a man's life if he has the weight and cares about the words."
-- Archibald MacLeish
"I see no reason for calling my work poetry except that there is no other category in which to put it."
-- Marianne Moore
"I've never read a political poem that's accomplished anything. Poetry makes things happen, but rarely what the poet wants."
-- Howard Nemerov
"And he whose fustian's so sublimely bad/ It is not poetry, but prose run mad."
-- Alexander Pope
"I have written some poetry that I don't understand myself."
-- Carl Sandburg
"Poetry is the journal of a sea animal living on land, wanting to fly in the sky."
-- Carl Sandburg
"Poets are the unacknowledged legislators of the world."
-- Percy Bysshe Shelley
"Poetry is the record of the best and happiest moments of the happiest and best minds."
-- Percy Bysshe Shelley
"Great poetry is always written by somebody straining to go beyond what he can do."
-- Stephen Spender
"I owe everything to a system that made me learn by heart till I wept. As a result I have thousands of lines of poetry by heart. I owe everything to this."
-- George Steiner
"Everything is complicated; if that we not so, life and poetry and everything else would be a bore."
-- Wallace Stevens
"Good poetry seems too simple and natural a thing that when we meet it we wonder that all men are not always poets. Poetry is nothing but healthy speech."
-- Henry David Thoreau
"How do poems grow? They grow out of your life."
-- Robert Penn Warren
"All good poetry is the spontaneous overflow of powerful feelings: it takes its origin from emotion recollected in tranquillity."
-- William Wordsworth
"A poet's autobiography is his poetry. Anything else can be only a footnote."
-- Yevgeny Yevtushenko
Be sure to browse the following related resources:
You Should Also Read:
Poetry
Life Poems
Celebrate National Poetry Month


Related Articles
Editor's Picks Articles
Top Ten Articles
Previous Features
Site Map





Content copyright © 2019 by Danielle Hollister. All rights reserved.
This content was written by Danielle Hollister. If you wish to use this content in any manner, you need written permission. Contact Nicole Cardillo for details.