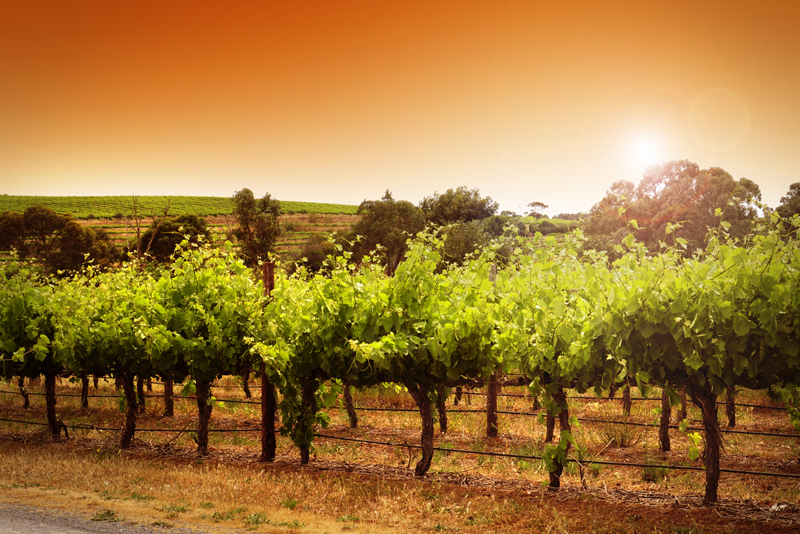 Ecologically, California is full of surprises. The Palm Springs area is widely known as one of the finest desert playgrounds in the US. Drive thirty-eight miles northwest, however, and the terrain changes dramatically. The hamlet of Oak Glen is a mountain retreat filled with cool-weather crops and the joys associated with them. Looking for autumn produce? This is the place to be.

Apples are the dominant crop in Oak Glen, and there are more than thirty small businesses in the area that cultivate them. It's a wonderful surprise to find out that there are so many different apple varieties: Braeburn, Honeycrisp, Rome Beauty, Mutsu, and Virginia Winesap are just a few that aren't found in supermarkets. There are over twenty kinds of apples grown in the area, although – surprise! – the month of the visit will determine which ones are available on any given day. Picking one's own apples is fun, but so is visiting the different farm stores and sampling different varieties. Apple cider is also widely available, and some businesses even offer a "U-Crush" for those who want to make their own!

Autumn is more than apples. How about raspberries and blackberries? These are also available for picking at the beginning of the season. Oak Glen also boasts pumpkin patches, where over twenty different varieties can be found. Pears are available at the beginning of the season (although these can't be picked by visitors); closer to Thanksgiving, fresh chestnuts are available. Craving something completely unusual? Parrish Ranch has an adults-only section where one can taste fruit wines not readily available anywhere else as well as blackjack and apple cider.

The Oak Glen area is easy to visit. The area is just off Interstate 10 in Yucaipa, and consists a single road that forms a loop connecting to the freeway at two different points, Beaumont Avenue and Oak Glen Boulevard. Visitors from the south can take Interstate 15 to the 60 East to the 10 almost right at the Oak Glen exits, while those traveling from Los Angeles can take the 210 or the 60 as alternatives to driving the 10 for the entire trip. Once on Oak Glen Boulevard, the road will twist and turn up into the foothills, past the ranches, orchards, and shops, before descending again to the desert. As is true for much of Riverside County, Oak Glen's parent community, a visit here is a visit to many different ecosystems, and the variety of the state itself is on display.

Disclosure: I am not in any way connected with Oak Glen or with Parrish Ranch. I have paid for my tastings with my own money.

Oak Glen Apple Growers' Association: www.oakglen.net
Parrish Ranch: www.parrishranch.com



Related Articles
Editor's Picks Articles
Top Ten Articles
Previous Features
Site Map





Content copyright © 2021 by Korie Beth Brown, Ph.D. . All rights reserved.
This content was written by Korie Beth Brown, Ph.D. . If you wish to use this content in any manner, you need written permission. Contact Korie Beth Brown, Ph.D. for details.