12 Tips for Cruising With Kids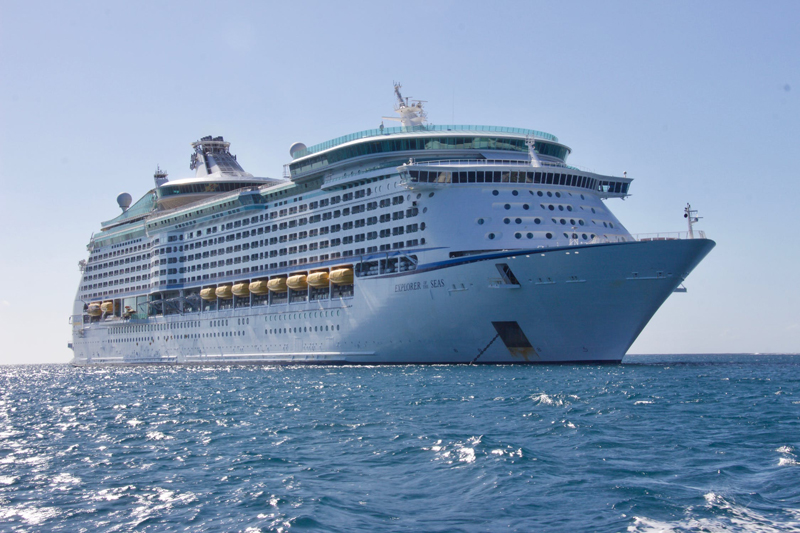 Cruises are one of the most popular vacation choices for families. Today's family-friendly cruise ships are filled with awesome kids and teens clubs, thrilling attractions and high-energy activities. Exciting shore excursions add to the appeal. If you're planning on cruising with kids, here are twelve tips to make your family cruise vacation the best ever.

1. Involve the kids in vacation planning. Making all family members part the vacation planning process is key to a successful vacation. It helps to generate excitement about the cruise vacation and enables kids to get more out of the experience. It also helps to surface specific vacation expectations, along with insights on the activities and programs kids will enjoy.

2. Pick the right ship. A great family vacation destination offers something for every age group and interest. Choose a cruise ship with lots of activities for kids, teens and families to do together. If your kids to be physically active, look for cruise ships that offer a wide variety of activities such as aerial biking, bowling, rock climbing, ropes courses, surfing, miniature golf, and basketball courts. Also check out the age categories for the kids and teens programs on the various ships you're considering. Cruise lines have different ways of grouping children by age. Their policies allowing siblings of different ages to be in the same kids program also differ as well. It's helpful to talk with a knowledgeable cruise travel agent to get their insights on the best ship for your family.

3. Research itinerary choices. Cruise lines offer a wide variety of destinations and itineraries from which to choose. Talk it over with your family and select one with plenty of port stops and lots of exciting excursions activities that will appeal to your entire family's interests. Discuss shore excursions options in advance and keep your children's schedules and stamina in mind when selecting tours. In certain ports, a private guide can be the best choice for families. No matter what itinerary you choose, plan to arrive at your embarkation port at least a day before your cruise starts to cut down on travel snafus and stress.

4. Opt for extra family room. Today's newer cruise ships offer a wide variety of family-friendly accommodations including connecting cabins as well as rooms and suites designed specifically for families. While some families choose to remain in the same cabin, others purchase connecting cabins or two staterooms to provide parents with some privacy and give kids more room to spread out. If you do purchase two cabins, get an extra key card so that you can enter as needed to check-in or wake the kids up in the morning.

5. Make it special. Let every member of the family choose one thing that they'd like to do on your cruise. This will allow everyone to feel more involved and will get the vacation off to a great start. If you have a tight budget, explain that at the outset and set a dollar figure for how much activities can cost. Let the kids do some research on the Internet to find things they'd like to do.

6. Set the rules in advance. To avoid having your cruise turn into a vacation nightmare, establish the rules in advance and be prepared to enforce them. Let your kids and teens know when you expect to see them at meals, discuss activities in which you expect them to participate, outline your budget including any restrictions on cell phone and Internet usage, set a firm evening curfew, and ask them to let you know where they are while onboard. Many parents use an in-cabin dry erase board or a message center on the cabin door to communicate with their kids on the ship. Review cruise line rules or codes of conduct with your kids and teens and make sure they're being observed. Since older kids and teens have a lot of freedom the ship, it's also important to discuss safety as well.

7. Pack wisely. Cruise ship staterooms are relatively small, so it's important to pack carefully. Do pack with your children and make sure they have what's needed. Take a few additional items in your carry-on luggage along with medicines and travel documents, such as a change of clothes and bathing suit in case luggage is lost and plenty of travel games and snacks for the trip. Also bring along baby wipes and zip lock bags in case of accidents. Most importantly, pack a great attitude. Attitude is everything when going on a family cruise. If unforeseen events happen, stay flexible and positive. Relax and go with the flow. Your children will learn important life lessons from watching you and you'll have a much better time on your trip.

8. Bring a power strip. Many staterooms have only one or two outlets, which are never enough for all the laptops, camera battery chargers, cell phones and other tech equipment families bring.

9. Enroll in kids & teens programs on the first day. Major cruise lines have excellent programs for kids of all ages. For the best possible experience, make sure that they participate in the first session of their youth program activities. Friendships and cliques form quickly, especially on short cruises. The kids will get involved in events and bond with the youth coordinators and cruisers their own age.

10. Set a comfortable pace. Keep in mind each family member's individual preferences for waking hours, activity schedules, dress, dining options, nightlife, and sleep needs - then plan accordingly. Be flexible and do as much or as little as your kids can handle. Respect your differences and be willing to bend the rules a bit if necessary. Letting your teen sleep in for an extra hour could make all the difference in having a great time on your family cruise.

11. Manage Internet and phone usage. Families often have Internet issues while cruising, particularly those with teens. To avoid costly shipboard Internet charges, ask ship crew members about the best plans and Internet cafes in each port of call. To reduce the amount of time needed to send e-mails onboard, write them on your laptop in advance and then cut and paste them as soon as you're connected. Before going on your cruise, also check with your cellular service provider to find out what the voice and data charges will be in each of your port destinations and discuss using ship's onboard cellular service at sea. Then plan accordingly.

12. Allow for plenty of time together and apart. Great family cruises do not always necessitate spending every waking hour together. Everyone needs a break sometimes, including kids and teens. Be honest with yourselves about your needs for time alone and build it into your cruise plan. Having plenty of "me time" and "we time" often makes for the best family cruise vacation.






Related Articles
Editor's Picks Articles
Top Ten Articles
Previous Features
Site Map





Content copyright © 2019 by Nancy Schretter. All rights reserved.
This content was written by Nancy Schretter. If you wish to use this content in any manner, you need written permission. Contact Nancy Schretter for details.