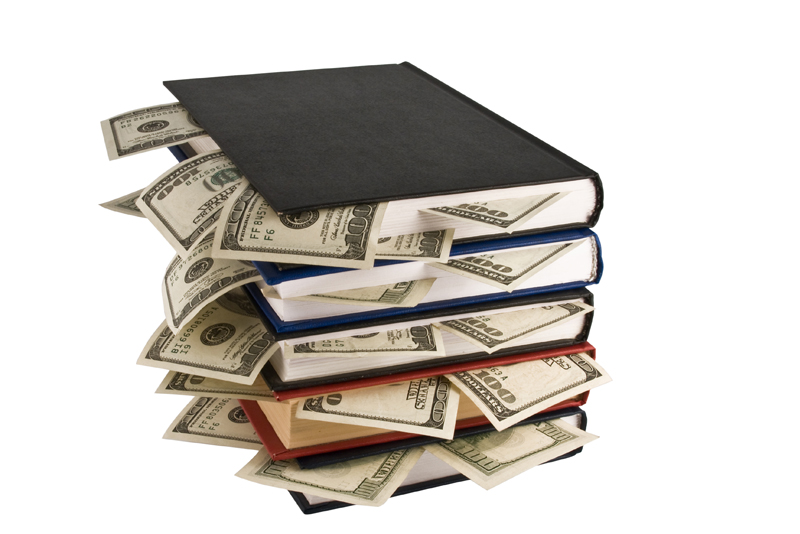 The summer season moves at a frenetic pace. Here are a few home finance strategies that can help you make the most of your summer!

Saving money

1. Save more on groceries by purchasing fresh fruit and vegetables in season. Try to shop early in the morning in order to get your pick of fresh produce and buy in bulk whenever possible. Take advantage of farmers' markets and "pick your own" farms. As food prices soar, many individuals are discovering the joy of home gardening and cultivating their own fruits and vegetables. Get an early headstart on freezing, canning and preserving your favorite fruits and vegetables.

2. Save more on energy. Use solar energy as much as possible. Run the washing machine and dishwasher on full load in the evening. Use electricity sparingly; turn on the lights only when necessary. If possible, use ceiling fans as opposed to air-conditioning units in order to reduce utility bills. Consider installing Energy Star air-conditioners and ceiling fans.

3. Save money on gardening and yard maintenance. Plant flowers, trees and shrubs that are suited for your geographical climate and which do not require expensive maintenance. Grass is beautiful but costly to maintain. Plan your garden and landscaping with an emphasis on water conservation, simplicity (think open space and less clutter) and efficiency in terms of monetary cost and maintenance. Select plants carefully and strive to pick at least a few that do not require a great deal of water. Planting large deciduous trees are not only aesthetically pleasing but can also help to reduce summer and winter energy costs. Learn about landscape architecture and "green" gardening. Consult with a professional landscape architect who is knowledgeable about tree planting methodology as it pertains to energy conservation. Inexpensive flowers and herbs cultivated in containers and strategically placed can help your garden appear more "full".

4. Save money by becoming more physically active. By walking anywhere and everywhere you can, you will save money on gas and public transportation. Eliminate gym membership for the summer.

5. Outdoor living. Spend as much as time as you can away from the house. Summer is a time for increased social and recreational activity. There are a plethora of free or "almost" free events such as outdoor concerts and festivals. There are always new biking or horseback riding trails waiting to be discovered. Consider a "daycation" and explore new places near your city or town. Professional sports events can be expensive. One possible alternative is attending a minor league baseball game or collegiate sporting event.

6. Simple eating. The warm weather is ideal for low-calorie cooking. Grilled meat, steamed vegetables, make-ahead salads and light desserts such as sponge cake or fruit cobbler topped with fat-free whipped cream or ice-cream are always enjoyable. Plan meals ahead of time and cook side dishes in large enough quantity to last at least 2-3 days. Save more money by eliminating the caffeine and junk food habit for the summer.

7. Save money on health and beauty aids. For some reason, summer and increased shopping activity at drugstores go together. Now is the time to stock up on health and beauty aids. Make your list ahead of time and collect store flyers and circulars. Take advantage of rebate offers. Check the websites of your favorite pharmacies and discount stores for special offers.

8. Get a jumpstart on shopping for back-to-school clothing, shoes, jackets, stationary and other supplies. Retailers have a glut of inventory and organized shoppers can still find tremendous bargains. Even kids can accumulate an excessive inventory of clothing and toys. Holding a neighborhood toy "swap" is a wonderful way to get rid of toys that the kids have simply outgrown or are no longer of interest.

Earn extra money:

1. Sell your own fresh fruits and vegetables that you have harvested from your garden at farmers' markets and stands.

2. Turn your hobby into cash. Make and sell your jewelry, crafts and baked goods at flea markets and craft fairs.

3. Hold regular garage or yard sales.

4. Are you an expert in a particular field? Becoming a part-time, freelance consultant or tutor can enable you to earn extra income.

5. Plan to become more entrepreneurial. The recession is compelling more and more individuals to realize the importance of earning money through some type of self-employment. Summer offer an inopportune time to explore various educational programs that might offer you not only an opportunity to develop new skills but enable you to work from home.

Helpful Resources:

www.pickyourown.org



Related Articles
Editor's Picks Articles
Top Ten Articles
Previous Features
Site Map





Content copyright © 2023 by Reshma Vyas. All rights reserved.
This content was written by Reshma Vyas. If you wish to use this content in any manner, you need written permission. Contact Sandra Baublitz for details.