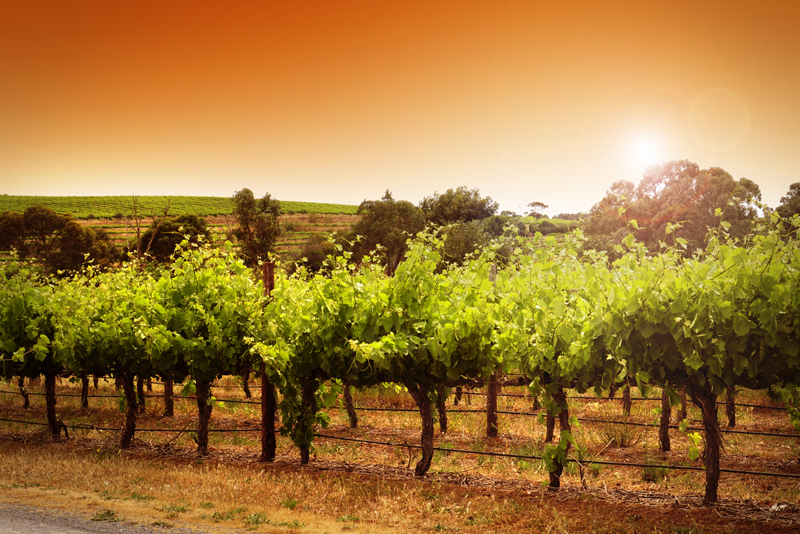 Dorling Kindersley publishes the most beautiful guidebooks, and Back Roads California: 24 Leisurely Drives is no exception. This 264-page tome is packed with amazing photography, detailed maps, and tips to help plan a driving trip – or two, or three – through different sections of the state.

Back Roads uses a different kind of organization then is normally found in guidebooks. After a twenty-six page reference section, the book divides into chapters based around driving trips. Each chapter begins with an overview and map, with the number of days suggested, possible activities, seasonal suggestions, and road conditions listed. Then a drive is broken down into specific stops along the way. Most trips are organized as weekend adventures, with two trips taking four to five days. Suggestions for where to stay and eat are listed along the sides of the main text.

The destinations are well-chosen, although some of them deserve much more time to explore in detail (two days only for the city of San Diego?) The selections are comprehensive as well, with Northern, Southern, coastal, and inland California represented. Activities are also wide-ranging, from historical to artistic to natural to athletic. Given enough weekend vacation time, a traveler could enjoy quite a bit of the various pleasures of the state by taking the drives as described in this tome.

Each drive is written linearly, so that one starts and ends at different points. It's conceivably possible, however, to double back and create a round trip drive. One could also reverse the drives by starting at the end and working forward, or combine trips to create a longer vacation. Included maps are mostly useful for exploring specific destinations; no road atlas information is given.

The writers assume that the traveler will be able to figure out how to get to the starting point and then back home once the trip is over. Californians searching for a heretofore overlooked destination will likely have no problem with this, but visitors from outside the state will have to consult outside resources in order to construct round-trip directions. Once on each tour, however, travelers will enjoy the unexpected and often quirky suggestions for activities.

One problem with the format is the lack of comprehensive suggestions for lodging and dining. The reference section has two pages each entitled "Where To Stay" and "Where To Eat," with general information, but within each tour chapter there are only a few random suggestions. The information given is useful, and the chosen places are often quirky, interesting, and off-the-cuff, but the reader will probably need to consult the Web at some point for more information or for alternative selections. It's annoying to riff through a guidebook, decide on a plan, and then have to find another resource to lock in the details. However, it's true that these change, and that the most up-to-date information can be found on the Internet. This oversight may therefore be less of a problem than it appears to be at first.

Travelers interested in getting off the interstate and out of the big cities proper will find this to be a wonderful secondary resource for trip planning. This book is best suited for Web-savvy explorers who don't mind combining the information found herein with a few Internet searches and perhaps a GPS system for the car. Enjoy the road less traveled, and bring your camera – you'll be taking quite a few pictures of this beautiful state!

Disclaimer: I bought and paid for my copy of this book with my own funds.
Back Roads California: 24 Leisurely Drives. Dorling Kindersley; London and New York, 2013. ISBN: 978-0-7566-7494-0

You Should Also Read:
Redwoods National Parks and Environs


Related Articles
Editor's Picks Articles
Top Ten Articles
Previous Features
Site Map





Content copyright © 2022 by Korie Beth Brown, Ph.D. . All rights reserved.
This content was written by Korie Beth Brown, Ph.D. . If you wish to use this content in any manner, you need written permission. Contact Korie Beth Brown, Ph.D. for details.