Spanish Exercise. The PC and the internet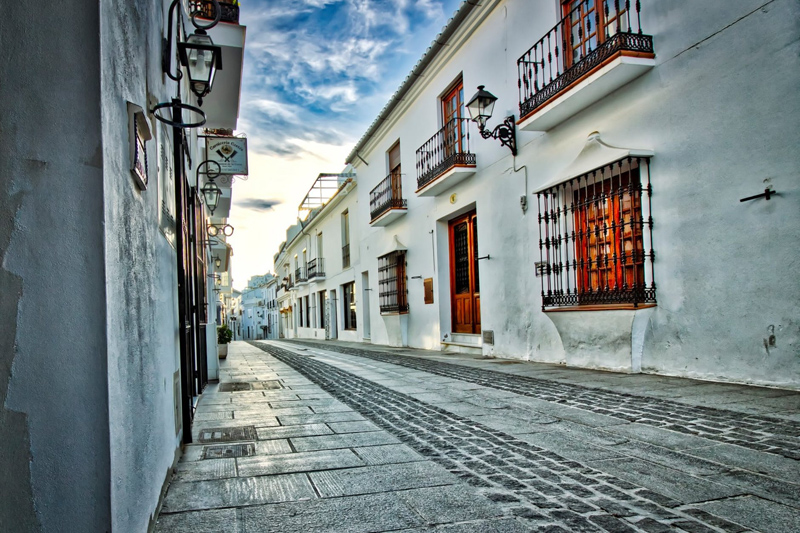 (This exercise is based on previous article
Spanish Vocabulary. The PC and the internet)
Choose the right word, among the words listed below, according to the given definition.
You can find the solutions below the Recommended material section.
All the Spanish definitions have been taken from
Real Academia de la Lengua Española
,
www.definicionabc.com
and from
Wikipedia.org
In case you need some extra help, I'm also including their corresponding English definitions, taken from
Dictionary.com
and
Yourdictionary.com
| | | | | |
| --- | --- | --- | --- | --- |
| la impresora | los altavoces | el archivo | enviar | negrita |
| el usuario | descargar | responder | reenviar | la hoja de cálculo |
| el correo electrónico | la base de datos | la pantalla | el disco duro | el ordenador |
| el teclado | la carpeta | desenchufar | el programa antivirus | el ancho de banda |
1.
Dispositivo de memoria de gran capacidad integrado en la computadora o conectado a ella, donde se almacena información.
(A rigid disk coated with magnetic material, on which data and programs can be stored.).
Word
:
2.
El monitor de computadora (en Hispanoamérica) o pantalla del ordenador (en España) es el principal dispositivo de salida (interfaz), que muestra datos o información al usuario. También puede considerarse un periférico de Entrada/Salida si el monitor tiene pantalla táctil o multitáctil. (Electronics. a surface on which electronically created images or text are displayed, as on a television, computer, mobile device, or radar receiver.)
Word
:
3.
Máquina electrónica que, mediante determinados programas, permite almacenar y tratar información, y resolver problemas de diversa índole. (A programmable electronic device designed to accept data, perform prescribed mathematical and logical operations at high speed, and display the results of these operations.)
Word
:
4.
Separar o desacoplar lo que está enchufado. (To disconnect)
Word
:
5.
letra gruesa que se destaca de los tipos ordinarios, resaltando en el texto. (A set of type characters that are darker and heavier than normal.)
Word
:
6.
Conjunto de las teclas, los botones u otros dispositivos táctiles con los que se manejan diversos aparatos o máquinas. (A set of keys usually arranged in tiers, for operating a typewriter, typesetting machine, computer terminal, or the like.)
Word
:
7.
Cantidad de datos que es posible enviar/recibir, usualmente medido en segundos. (The speed of data transfer)
Word
:
8.
Enviar algo que se ha recibido. (To transmit, specially to a new address)
Word
:
9.
Persona que usa algo. (A person or thing that uses something)
Word
:
10.
Programa o aplicación informática que permite manipular números dispuestos en tablas para realizar cálculos complejos, grafícas, etc.(A type of software that offers the user a visual display of a simulated multicolumn worksheet and the means of using it especially for financial plans and budgets.)
Word
:
11.
Conjunto de datos organizado de tal modo que permita obtener con rapidez diversos tipos de información. (A comprehensive collection of related data organized for convenient access, generally in a computer.)
Word
:
12.
Conjunto de datos almacenados en la memoria de una computadora que puede manejarse con una instrucción única. (A collection of related data or program records stored on some input/output or auxiliary storage medium)
Word
:
13.
Enviar una respuesta a un email, por ejemplo. (To make answer in words or writing)
Word
:
14.
Directorio incluido en otro más amplio. ((Sub-)Directory.)
Word
:
15.
Un programa que detecta la presencia de virus y puede neutralizar sus efectos. (Software designed to destroy virus.)
Word
:
16.
Hacemos click en "_____" para hacer que un email llegue a su destinatario. (We click on "_____" to make an email reach the addressee.)
Word
:
17.
Máquina que, conectada a una computadora, imprime los resultados de las operaciones. (Computers. an output device that produces a paper copy of alphanumeric or graphic data.)
Word
:
18.
Sistema de transmisión de mensajes por computadora a través de redes informáticas. (A system for sending messages from one individual to another via telecommunications links between computers or terminals using dedicated software)
Word
:
19.
Transferir información desde un sistema electrónico a otro. (To transfer (software, data, character sets, etc.) from a distant to a nearby computer, from a larger to a smaller computer, or from a computer to a peripheral device.)
Word
:
20.
Aparato electroacústico que transforma la corriente eléctrica en sonido. (Electroacoustic device, often housed in a cabinet, that is connected as a component in an audio system, its function being to make speech or music audible)
Word
:
---
Recommended material:Soluciones
:
| | |
| --- | --- |
| 1. el disco duro | 11. la base de datos |
| 2. la pantalla | 12. el archivo |
| 3. el ordenador | 13. responder |
| 4. desenchufar | 14. la carpeta |
| 5. negrita | 15. el programa antivirus |
| 6. el teclado | 16. enviar |
| 7. el ancho de banda | 17. la impresora |
| 8. reenviar | 18. el correo electrónico |
| 9. el usuario | 19. descargar |
| 10. la hoja de cálculo | 20. los altavoces |
--------------
Note: I, from time to time, like to recommend products related to my articles. As I am an Amazon Associate, whenever you click on any Amazon, etc… link on my articles and purchase a product, I will make a commision.
You Should Also Read:
Spanish Vocabulary. The PC and the internet
Colors in Spanish. Exercises
Describing photos in Spanish. El perro lector.


Related Articles
Editor's Picks Articles
Top Ten Articles
Previous Features
Site Map





Content copyright © 2022 by Angeles Fernández. All rights reserved.
This content was written by Angeles Fernández. If you wish to use this content in any manner, you need written permission. Contact Angeles Fernandez for details.