Spanish Vocabulary. The PC and the internet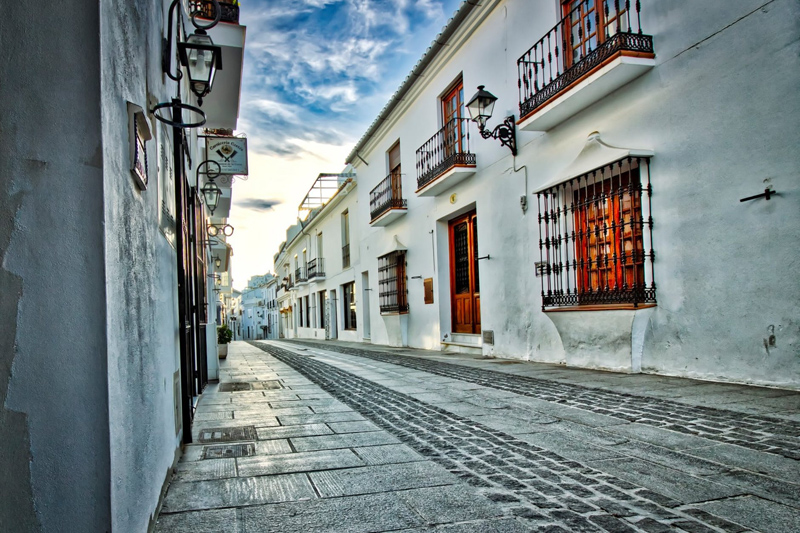 The list you can find below includes Spanish words we use when talking about our PC or laptop, hardware, peripherals, etc… But you can also find other words used when we are surfing the net, or using this or that software.
Anyway, if you cannot find a word and you think it should be included here, please let me know and I'll add it to this list.
There are three different listings: one for peripherals, another one with terms used when we use our computer, and a third one with some internet related terms. After each list you can access a link with a sound file so you can listen and learn how to pronounce this vocabulary.
Listado de periféricos - Peripherals listing
los altavoces - the speakers
el cable - the cable
el disco duro - the hard drive
el escáner - the scanner
la impresora - the printer
el dispositivo USB - the USB drive
el módem - the modem
el ordenador - the computer
el (ordenador) portátil - the laptop
la pantalla - the screen
el ratón - the mouse
la tarjeta gráfica - the graphics card
el teclado - the keyboard
el wifi - the wifi
Listen to the recording:
"Listado de periféricos" recording
Usando el ordenador - Using the computer
apagar - to turn off
el archivo - the file
archivo adjunto - attached file
arrastrar - to drag
la bandeja de entrada - the inbox
la base de datos - database
la carpeta - the folder
la copia de seguridad - backup
copiar - to copy
el correo electrónico - the email
desenchufar - to unplug
encender - to turn on
enchufar - to plug in
enviar - to send
escanear - to scan
escribir - to type
la firma digital - digital signature
la fuente - the font
hacer click - to clik
hacer una copia de seguridad - to make a backup
la hoja de cálculo - the spreadsheet
imprimir - to print
el megahercio - Megahertz (MHz)
negrita - bold
pegar - to paste
el procesador de textos - word processor
programa antivirus - anti-virus software
reenviar - to forward
responder - to reply
el sistema operativo - the operating system
Listen to the recording:
"Usando el ordenador" recording
Internet
ancho de banda - bandwidth
el ciberespacio - the cyberspace
la contraseña - the password
descargar - to download
el enlace - the link
el formulario - the form
el foro - the forum
en línea - online (Although "online" is also used in Spanish)
el navegador - the browser
la página principal - the homepage
la página web - the website, the web page
preguntas más frecuentes - FAQ
registrarse - to register
el usuario - the user
Listen to the recording:
"Internet" recording
Note those are words used in Spain. For example, what we call "los altavoces" in Spain, it's called "los parlantes" in Costa Rica, Salvador and Nicaragua (according to the Real Academia de la Lengua Española:
"See "parlantes" according to the RAE
Copyright Ángeles Fernández (spanishlanguage.bellaonline.com) All rights reserved
You could maybe be interested in…
Note: I, from time to time, like to recommend products related to my articles. As I am an Amazon Associate, whenever you click on any Amazon, etc… link on my articles and purchase a product, I will make a commision.
You Should Also Read:
Spanish Vocabulary. El ascensor
Spanish Vocabulary. Entrenar (To train)
Spanish Vocabulary. El siglo


Related Articles
Editor's Picks Articles
Top Ten Articles
Previous Features
Site Map





Content copyright © 2022 by Angeles Fernández. All rights reserved.
This content was written by Angeles Fernández. If you wish to use this content in any manner, you need written permission. Contact Angeles Fernandez for details.