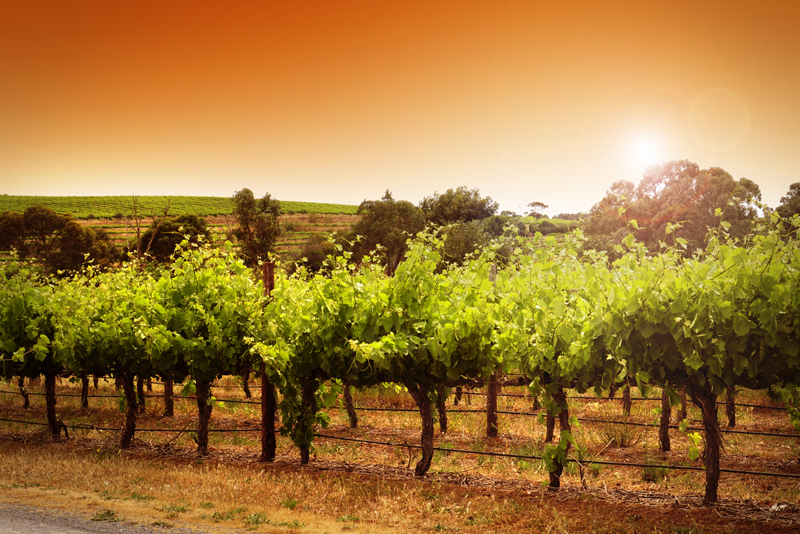 The verbiage of wine tasting is complicated, and visitors to California's famed wineries will find quite a bit of jargon amidst the flowery descriptions. Phrases such as 'clone' can be alarming to those uncomfortable with the idea of genetic modification. How is this science affecting California viticulture?

Picture a vineyard, noting each separate vine planting. The grapes grow on branches, some of them beginning life on that vine – but some of them 'grafted' or added to the root. Grapes are bred to emphasize certain traits in the fruit, and one way to do this is to find a plant with desirable qualities, take a 'cutting' from that plant, and then tape the living plant flesh, or cambium, to living tissue on the rootstock vine. The area is then taped or sealed, and the two different plants will eventually grow together as one. Grapes that grow on the new section are then called 'clones', as they have been regenerated onto a different plant. The word 'clone', then, is somewhat misleading, as it refers to manual rather than laboratory techniques.

Grafting has been used to modify characteristics of grapes and other fruits and vegetables for many years, going back to farming in ancient Greece. As a matter of fact, this technique saved French viticulture in the mid-1860's, when the phylloxera aphid infestation threatened to completely destroy that ancient and noble industry. French vintners used resistant American rootstock with graftings of local vines to continue growing heritage grapes, eventually hybridizing the two stocks together. In the United States, grafting was also used to protect the vineyards, as well as to change the grapes to emphasize certain features that would eventually affect the taste of the wine.

While this kind of genetic manipulation is so familiar that most of us don't question it, the idea of playing with DNA in a laboratory is new and unsettling. Vintners cite several good reasons for availing themselves of this new science. Changing the genes of a vine could in theory save the current wine industry, or at least the small independent growers who operate on a very small margin. Natural variations in rainfall and insect migrations produce years of drought and infestation; one bad year could affect the profits for several years afterwards. Rootstock could and is being developed with characteristics to better fight these natural phenomena, and some wineries are taking full advantage.

Of course, the science is very new and not completely understood. Hazards exist, and there are some who believe that horticulture in general and food growing in particular should move slowly or not at all. Some independent wineries are walking a different path, using organic and biodynamic methods of cultivation and eschewing scientific interference. Albeit time-consuming and slow, these techniques work well for small wineries that wish to emphasize traditional viticulture and minimal processing of the fruit. Most large-scale wine companies won't find organic or biodynamic methods consistent with a focus on the bottom line -- economics.

As consumers, we can choose to spend our money in ways aligned with our personal values. Those uncomfortable with genetic manipulation should look to independent organic wineries, eschewing products created at the major corporate sites. When visiting a winery, take the time to ask questions about how the grapes are grown and how the wine is produced. The information you gain will help you to understand modern viticulture – and food production in general – from a very different focus.



Related Articles
Editor's Picks Articles
Top Ten Articles
Previous Features
Site Map





Content copyright © 2021 by Korie Beth Brown, Ph.D. . All rights reserved.
This content was written by Korie Beth Brown, Ph.D. . If you wish to use this content in any manner, you need written permission. Contact Korie Beth Brown, Ph.D. for details.