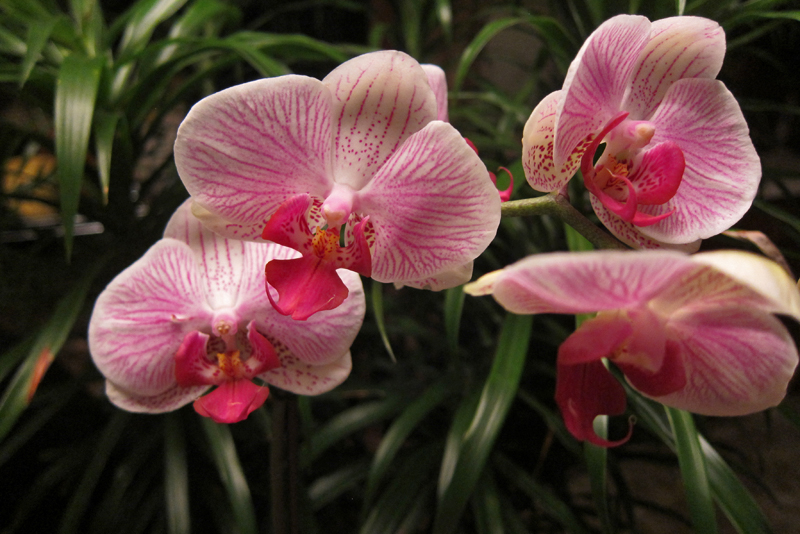 Diatomaceous (die-uh-toe-may-shus) Earth (DE for short), isn't dirt or earth, not even colored like it. It consists of the broken up shells of tiny animals called diatoms that lived long ago and died in groups so massive that they can, today, be mined. There are thousands of different varieties of these animals and they grow in all aquatic and moist environments. Diatoms come in two major commercial varieties—horticultural grade and swimming pool grade. You want to use the horticultural grade, available at most nurseries, since it is derived from fresh water diatoms. Most swimming pool grade DE is derived from salt water diatoms and you can run the risk of introducing unwanted salts using it.

It is ecologically safe to the environment and non-poisonous to man and beast. DE works by slicing open the exoskeleton (outer, hard covering) of insects, causing them to "bleed" to death. You do need to be cautious with your use of DE and it is recommended that you use a mask while applying. Ingesting it will not harm people or pets, but breathing it can cause lung damage.
DE can be applied to orchids to keep down insects that live in the pot medium. It is not a quick insecticide, but used periodically as an insect and slug/snail deterrent it will keep these pest populations to a minimum. It is good as a deterrent due to the fact that there is no way an insect can develop resistance to it the way they can to some insecticides.

I apply it to half of my orchids every week, the day after I have flushed with water and fertilized. DE has little residual effect and must be reapplied after heavy watering since it will basically wash away. I had a nasty infestation of roaches in several of my pots during the summer and they were eating parts of every bloom that opened. I was beside myself because I couldn't figure out what was causing the problem. When I discovered it was roaches, I applied the DE. One week after my first application, all signs of bloom loss disappeared and no more problems have occurred.

DE is not a quick fix, it takes time for the extermination of the pests since the DE does physical damage, rather than nerve damage. But as a preventative, it works very well.

ADDENDUM: One of your fellow readers wrote in with a very good suggestion that I'd like to pass on. Always wear a dust mask when using DE since it can cause lung damage when breathed in.


Editor's Picks Articles
Top Ten Articles
Previous Features
Site Map





Content copyright © 2022 by Susan Taylor. All rights reserved.
This content was written by Susan Taylor. If you wish to use this content in any manner, you need written permission. Contact Anu Dharmani for details.