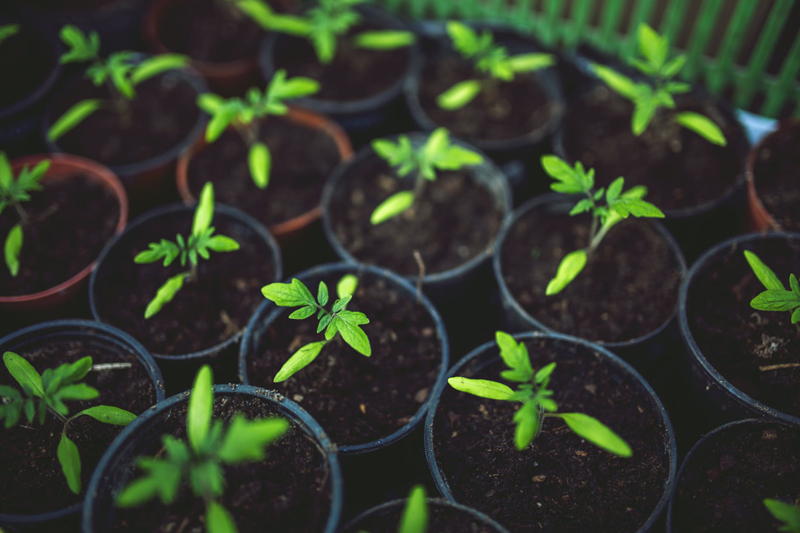 I received a seed catalog of heirloom plants and naturally, I turned to the tomato plants first. Some I can remember from my childhood and my mom buying certain plants. As she bought them, she would tell me that she could remember her mother buying the same variety of plant when she was growing up.
Heirloom plants are ones that you can collect the seed from them year after year. Because they are not hybrids, they never change.

Brandywine

The name sounds like a wonderful drink, but these tomatoes have stood the test of time. Johnson and Stokes first introduced this tomato plant in 1889. It has large vines and the fruit weighs between 8 and 12 ounces. They grow indeterminate and that simply means that they may need to be staked. They are very productive and deep red in color. It takes 80 days from transplant. This tomato is perfect for slicing, cooking and canning.

Martino's Roma

This pear-shaped tomato is an Italian heirloom. This tomato is wonderful for canning your own tomato sauces, salsas and paste because they are a meaty tomato, not juicy. The fruit is smaller weighing between 2 and 3 ounces. When the tomatoes are fully ripe, they have a tendency to fall off the vine. The leaves are different from most tomato plants as it is pretty with a puckered appearance. They grow 2 feet by 4 feet and the plant is determinant. This one is 75 days.

Austin's Red Pear

The shape on these tomatoes is what sets them apart from other cherry tomatoes. It is because they are shaped like a pear that I can remember these tomatoes the best. To me they were cherry tomatoes because they were small in size and just right for nibbling out in the garden or while playing. You can throw them in salads or any meal that requires small cherry tomatoes. Even though they are small in size, they are bursting with flavor. The fruit is 2 inches and takes 80 days from transplant. It yields high in red fruit and they do not drop off the plant when ripe. Occasionally, there may be a plant that has yellow pear-shaped fruit instead of the bright red.

Yes, it is almost time to take out the seeding trays and begin sowing seeds of plants indoors. As I looked over the place where I want to plant my garden, it fills me with memories. The men from the Electric company came through in the fall and cut out several trees that were growing where my mom used to garden. Another tree was severely trimmed back making this an ideal place to garden again. It will have full sun and precious memories. Isn't that another good reason to garden?



Related Articles
Editor's Picks Articles
Top Ten Articles
Previous Features
Site Map





Content copyright © 2021 by Gail Delaney. All rights reserved.
This content was written by Gail Delaney. If you wish to use this content in any manner, you need written permission. Contact Gail Delaney for details.