Natural Ways to Protect and Nourish Your Garden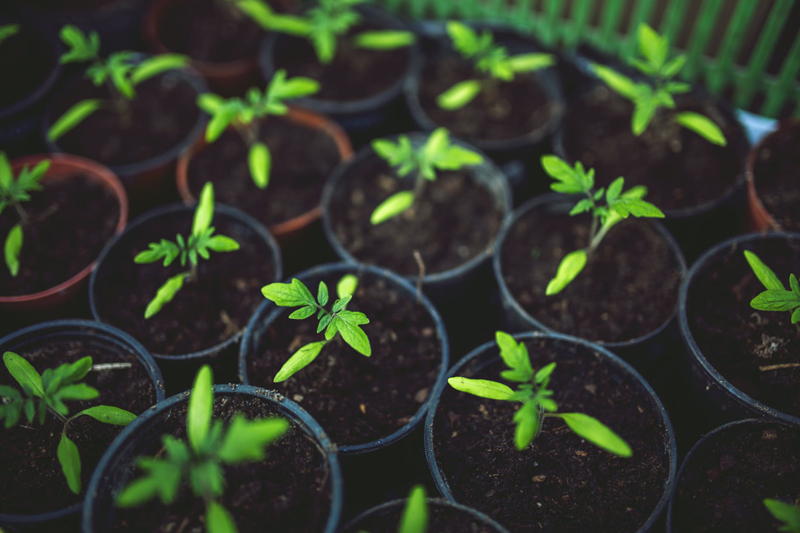 Having a healthy, pest free garden doesn't mean it has to be loaded with chemicals. Here are some natural and safe ways to protect your garden's bounty from pests:

For a safe and effective spray for pests like aphids, spider mites, etc, fill a spray bottle with lukewarm water and add 1 teaspoon of dishwashing liquid, 1 teaspoon cooking oil, and 1 teaspoon rubbing alcohol. Shake well to mix and spray. The soap makes the water "wetter" and allows it to cling better to the leaves, the oil suffocates the bugs, and the rubbing alcohol dries them out. Spraying in the morning is best.

For mealy bugs, rubbing alcohol will do the trick. For light infestations, moisten a cotton swab with it and simply wipe them off. For more severe infestations, add two tablespoons of rubbing alcohol to a spray bottle filled with lukewarm water, shake well, and spray.

For fungal diseases such as powdery mildew, you can mix up a homemade fungicide. Again, fill a spray bottle with lukewarm water and this time add a tablespoon of baking soda, a tablespoon of dishwashing liquid, and a tablespoon of cooking oil. Shake to mix well and spray.

To keep cats out of your flowerbeds, use decorative stones as mulch, or place citrus peels throughout (cats hate the smell!)

There are also ways to nourish your garden naturally. Here are a few tips!

Save those eggshells! Eggshells provide valuable nutrients to soil and are also an excellent source of calcium. Wash well, dry, and crush before adding to the soil. Eggshells are especially helpful for tomatoes because the extra calcium helps lower the chances of blossom end rot. You can also use eggshells as a pest deterrent. Crush and put them around tomatoes, peppers, broccoli and cabbage. The sharp edges will repel slugs and cutworms.

Coffee grounds are also excellent for nourishing your garden. They add nitrogen to the soil. You can sprinkle them wet around the soil for a slow release or dry them and work them into the soil. Acid loving plants such as azaleas and rhododendrons especially benefit from the grounds.

Finally, Epsom salts do a lot more than soothe sore muscles! They add magnesium and sulfur, which promote bushy growth and increased flower production. They can even help seeds germinate faster! Roses especially love Epsom. Sprinkle some into the soil around your plants or mix with water for a foliar spray.

Nourish your garden the natural way!



Related Articles
Editor's Picks Articles
Top Ten Articles
Previous Features
Site Map





Content copyright © 2021 by Sue Walsh. All rights reserved.
This content was written by Sue Walsh. If you wish to use this content in any manner, you need written permission. Contact Gail Delaney for details.