How to Buy a Healthy Plant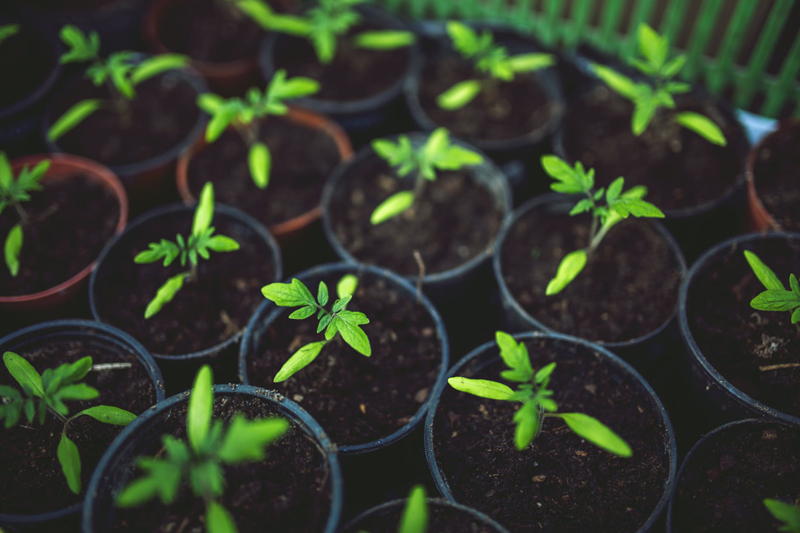 As you look through the rows of plants at your nursery, you may be feeling a bit overwhelmed by the many available choices. Do you buy the five gallon bush or opt for the gallon size? Should you buy the perennial covered in blossoms or the one that isn't blooming yet? How do you choose healthy plants that will grow well in their new garden?

Well, although it seems that buying a bigger size plant will give you faster results, a smaller plant will actually settle in and grow more quickly than the larger one. You will have instant results with the five gallon bush, but the one gallon bush will catch up and then proceed to outgrow the five gallon bush within two to three years. Since the gallon size plants are cheaper, it makes sense to buy them and wait just a few years for them to catch up.

Plants covered in blossoms are beautiful and add immediate color to the garden, but a plant that hasn't started to bloom will have more energy to put into growing new roots. Then, for the rest of the growing season, it will proceed to out bloom the plant that was already blooming.

Before you buy any plants, take a look at the root balls. You can lift the plant partially out of the container to look at the roots. If there is no visible soil and the roots are wrapped tightly in a circle, the plant is root bound. Try to pick plants that have a nice healthy set of roots, but make sure they haven't become too root bound. (If you get a plant home and find out it is partially root bound, you can untangle some of the roots and spread them so that they will grow out instead of around. If it is too root bound, you may actually need to cut several slits in the bottom of the root ball.)

Next, look for plants with one or two weeds in the pot. A few sprouted weeds means the plants have been watered regularly and didn't receive damage from periods of neglect. Of course, this does not mean that plants without weeds in the pots aren't being cared for, since your nursery may weed the pots regularly.

Finally, look for diseased foliage. Make sure you pass up any plants with odd spots on the leaves or excessive damage from bugs. Even if you can cure the plant, the fact that it is diseased may mean that it was a weaker specimen to start.



Editor's Picks Articles
Top Ten Articles
Previous Features
Site Map





Content copyright © 2019 by Katelyn Thomas. All rights reserved.
This content was written by Katelyn Thomas. If you wish to use this content in any manner, you need written permission. Contact Gail Delaney for details.