How to Reduce Paper Clutter in Your Home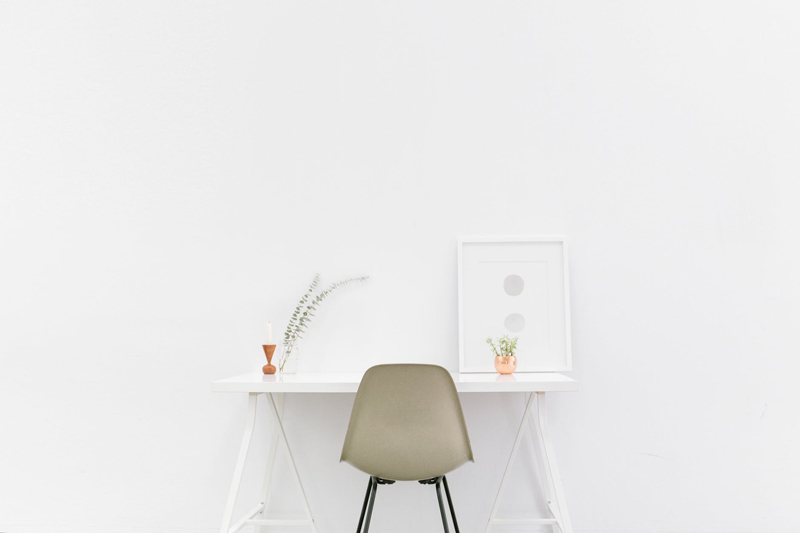 Many people have a problem with paper clutter. Piles of paper more than other things seem to rest on our flat surfaces and grow. Yet just by doing nothing we let them take space in our homes until they are out of control. Here are some ways to reduce the paper piles in your home.
There are two processes to reducing paper clutter, the first is to reduce what comes into your home and the second is to get rid of what you already have.
Start at the Door
In an ideal situation, your garbage can would be next to the mailbox. Then you can get your mail and immediately put some of it in the garbage before you even come in the house. If that's not possible, try having a trash can near the front door and make it easy to drop some of your mail in it as it arrives.
Shred some
Some junk mail can't be just thrown away, you need to shred it. I suggest anything with your name and address on, or more personal details gets shredded. If you can, have a shredder next to the trash can that is next to the mailbox.
Magazines and catalogs
Are you paying for magazine subscriptions you no longer read? Don't renew the subscription unless you are regularly reading the magazine. Check if you can get an online subscription instead.
Catalogs can be reduced by going to
Catalog Choice
and then requesting removal each time one arrives. It takes a while, but it does work. Or, you can phone the individual company and ask them to stop sending their catalogs to you.
Action paper clutter daily
Paper clutter arrives daily, so it should be actioned daily, preferably as it is brought into the house. When once you put your mail down, you are more likely to leave it there and forget it. So don't bring it into the house until you are ready to give it the attention it needs.
How do I store paper?
Get yourself a filing cabinet and fill it with file holders. Have the file holders categorized with the things you want to keep. When something has been dealt with, if you want to keep it, then drop it in the front of the correct file. For bills and anything that comes monthly, when you put one in the front, take out one from the back and shred it.
What do I keep?
Bank statements and tax forms have to be kept for 7 years. After that, it's your choice what you save and what you throw out. Generally, I don't like to keep anything that is easily accessible online. If you need a copy of your electricity bill, then you can see it online and you don't need to keep a copy. If you choose to keep a copy, then make sure you file it in the right place.
Important documents such as birth and marriage certificates and passports need to be kept in a place in the filing cabinet where they are easily accessible.
Receipts
Credit card receipts need to be kept until the bill arrives, so that if there is any discrepancy you still have the original receipt. Some receipts need to be kept as long as the warranty is in place, in that case there should be a section for them in the filing cabinet.
Pay bills online
It's much quicker and easier to go to your bank's website and pay your bills by direct transfer than to write a check, put it in an envelope, find a stamp and mail it. Most major companies will now let you pay bills online.
Automate as much as possible
Better still, automatically pay your bills without you having to do anything. Sometimes you have to talk to your provider and sometimes you have to talk to your bank, but it is possible for all your regular bills to be paid automatically. Just make sure you have some accounting software that keeps track of the money as it leaves your bank. If you wish you can then go paperless and get an email instead of a printed bill each time a payment is due.
Dealing with the piles you currently have
As with all clutter, if you have a pile of papers you should action it little and often, 15 minutes at a time. Don't keep too much stuff and file what you do keep.
Dealing with children's art
Don't keep every piece of artwork your children create. They really won't want it when they are older. As a maximum keep one per school year. If you want the memories, then take a photograph of their artwork and get rid of their creations. Have a folder in your filing cabinet for each child to store what they really want.
Purge your filing cabinet regularly
Don't let your filing cabinet get overfull. Try and purge it once a year. Remember to shred what is personal to you for security reasons.
The key to reducing paper clutter is to reduce it before it arrives in your home, and then store it correctly once it arrives. This will reduce the frantic panic and time wasted looking for something you can't find.
One of my favorite books:
The Office Clutter Cure
Done!: How to Accomplish Twice As Much in Half the Time-at Home and at the Office
You Should Also Read:
Living Simply - Improve Your Life with Less Clutter


Related Articles
Editor's Picks Articles
Top Ten Articles
Previous Features
Site Map





Content copyright © 2023 by Tina Razzell. All rights reserved.
This content was written by Tina Razzell. If you wish to use this content in any manner, you need written permission. Contact Tina Razzell for details.