The Rhythm of Your Baby's Name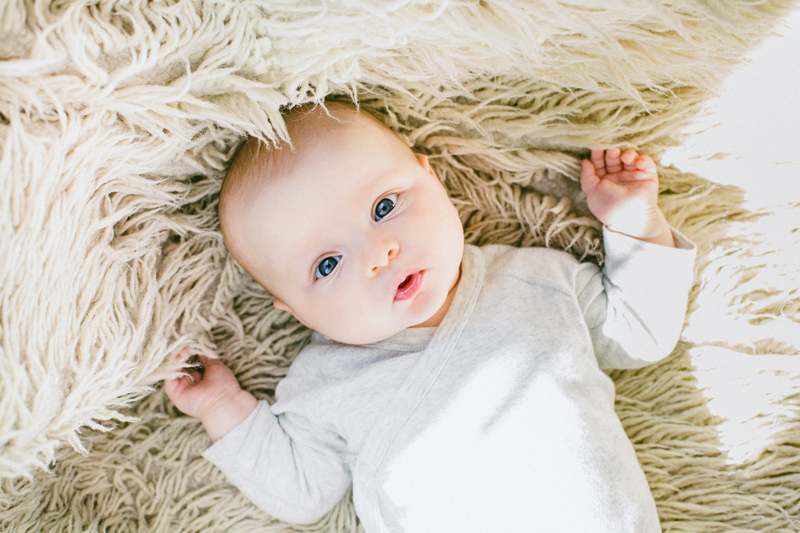 When is the last time you read William Wordsworth or Emily Dickinson? How about Shakespeare's sonnets?

Most of us haven't thought much about poetry since high school English class. But formal verse might be worth a closer look if you need help constructing a well-balanced baby name. Why? Because metered poetry can teach us a thing or two about rhythm, and what we learn about rhythm can then be applied to baby names.

Metered poetry is built upon a framework of stressed and unstressed syllables. This framework creates an audible texture that enriches poetry with a sort of underlying pulse. For instance, just about every line of Shakespeare's sonnets was written in iambic pentameter (5 "da-DUMs" in a row).

Baby names aren't the same as lines of poetry, of course. But the idea of setting words to a 'beat' can be used by poets and parents alike.

For instance, here are two groups of first and middle name pairings:

Group 1:
Jesse James (JESS-e JAMES)
Chloe Lynn (CHLO-e LYNN)
Brandon Michael (BRAN-don MICH-ael)
Nicole Simone (ni-COLE si-MONE)
Sylvester Francis (syl-VES-ter FRAN-cis)
Isabella Kate (IS-a-BELL-a KATE)

Group 2:
Brett Robert (BRETT ROB-ert)
Noelle Jane (no-ELLE JANE)
Miguel Titus (mi-GUEL TI-tus)
Jasmine Marie (JAS-mine ma-RIE)
Anthony Brian (AN-tho-ny BRI-an)
Katrina Lucille (ka-TRIN-a lu-CILLE)

Each name-pair in group 1 has a uniform rhythm of alternating stresses. Each name-pair in group 2, on the other hand, deviates from that steady rhythm.

In terms of tempo, which group do you prefer?

That isn't a trick question; there's no correct answer. You may like the even up-and-down beats of the first group, or the dynamic cadence created in the second. (Or you may not have an opinion at all!) But if you really like one group more than the other, you likely have strong feelings about underlying rhythmic uniformity in a name (either pro or con), and this information can help you piece together a name.

For instance, if your surname is Gonzalez (which begins with an unstressed syllable), your rhythmic preference may lead you to forenames that end on a similar down-beat (like Diego), or to ones that end with a contrasting stressed syllable (like Manuel).

Or, if you have a first name already picked out, your preference may help you whittle down your list of possible middle names (i.e., Anna Marie Perkins vs. Anna Mary Perkins).

There isn't a right or wrong way to use rhythm to help you choose a baby name. It's simply a matter of knowing your tastes, then applying that knowledge as you search.
This site needs an editor - click to learn more!

You Should Also Read:
Take a Vacation from Baby Names
Baby Name Checklist




Related Articles
Editor's Picks Articles
Top Ten Articles
Previous Features
Site Map





Content copyright © 2023 by Nancy Man. All rights reserved.
This content was written by Nancy Man. If you wish to use this content in any manner, you need written permission. Contact BellaOnline Administration for details.