Henri Cartier Bresson's First Inspiration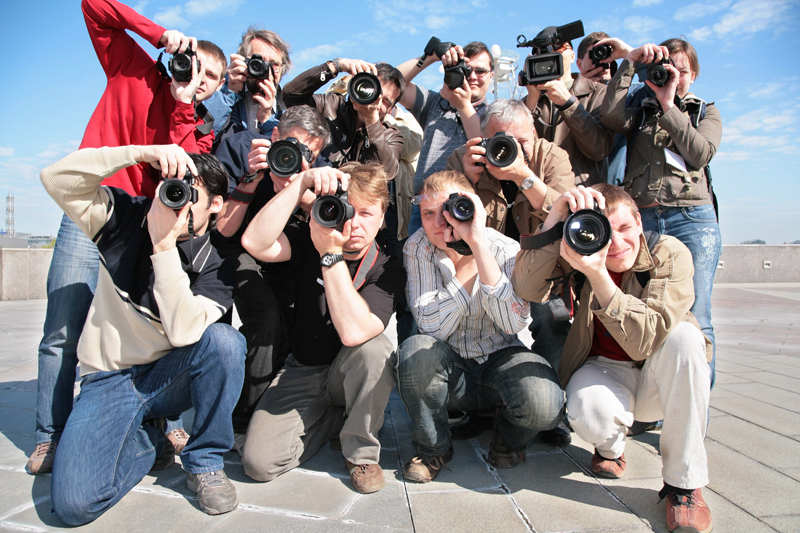 The Photographer Henri Cartier Bresson, born in France 1908 was the pinnacle toward the photographic revolution of the 20th Century. His new way at capturing life through the camera lens, noted for those fleeting moments, transformed photography of the time.
In Henri Cartier Bresson's earlier years he at first had ambitions to be a painter. Bresson went on to study painting at various art institutions in France. And around this same time in art, the surrealist moment began to flourish and caught Bresson's imagination of expressing ideas and concepts in this new surrealist way. However, despite trying, Henri wasn't able to transform his own ideas and concepts into his artwork in the same way as the surrealists and grew frustrated with much of what he produced, and destroyed many of his works.
However, Henri Cartier Bresson continued with his fascination of the surrealist movement, building relationships with artists of the time and continued to paint and study, soon moving on to Cambridge University, England to study English Art and Literature there. But it wasn't until a trip to the Ivory Coast he came upon a piece of inspiration that would revolutionise and transform his way of creative expression.
After completing his mandatory military service for the French Army's camp in England, Henri found a new taste for adventure and soon decided to venture out to the French African colony of the Côte d'Ivoire, the Ivory Coast in 1931. Henri learnt to hunt there (which he later used the same approach in those hunting techniques when taking photographs). Henri also continued to take photographs at this time although only a handful survived the trip.
Bresson's time at the Ivory Coast soon became torrid as he caught Blackwater fever whilst in Africa and after recovering well enough had to return home to his native France. Soon after the trip back in France Henri came upon a photograph taken by Martin Munkacsi, the Hungarian fashion photographer. The photograph was of three boys running into the surf of the Lake Tanganyika, Tanizia, Central Africa, that with its fresh, fleeting approach transformed Henri's own approach to photography from then on after, and unlike anything he had seen before.
---
Further Reading
Henri Cartier Bresson
Henri Cartier Bresson, (1908-2004) was a French Photographer who's considered as one of the greatest photographers of the 20th Century. Henri Cartier Bresson pioneered a new moment in the art of photography, the art of Photojournalism
Robert Frank - The Americans
Robert Frank is one of the most important photographers of the modern era. It was Robert Frank's book, The Americans published in 1958 that pioneered a new direction in post-war photography and revolutionised photography of the 20th Century.


Related Articles
Editor's Picks Articles
Top Ten Articles
Previous Features
Site Map





Content copyright © 2022 by Kaye Barnett. All rights reserved.
This content was written by Kaye Barnett. If you wish to use this content in any manner, you need written permission. Contact Ewa Sapinska for details.