Mindful Family Leadership and Buddhist Parenting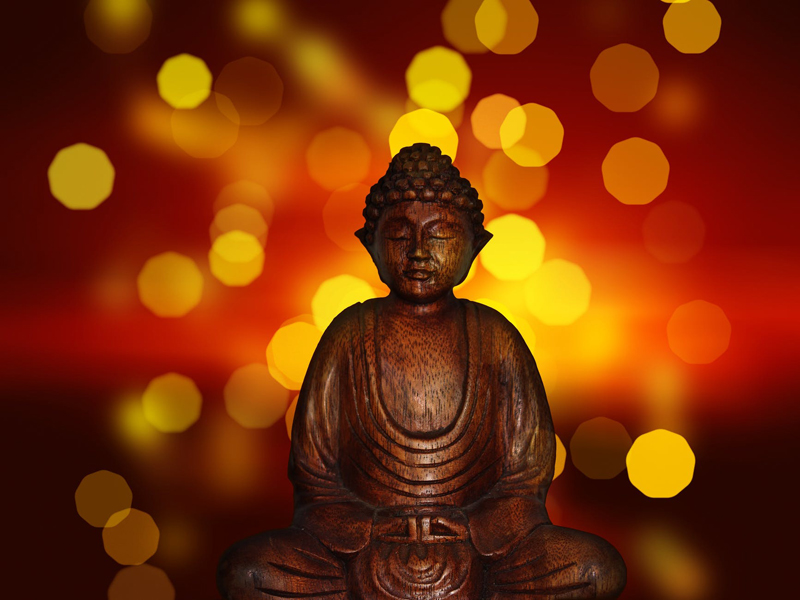 In order to be able to have a positive impact on our children we must first not only learn but also internalize The Four Noble Truths and follow the Eight-Fold Path. Perfection is not a requirement, if you become angry admit that you allowed yourself to be carried away with your negative emotions, if you were both angry practice handling anger and having open communication when dealing with conflict together.

Young children only have a true sense of respect for our position of authority when we as the parents, are a respectable person. Living by the philosophy of "do as I say and not as I do" will accomplish nothing but confuse and anger young children. If you yell and scream when you are angry but insist that your children must keep a civil tone of voice it shows them that adults and people in positions of authority do not have to be considerate of others and that they may disregard what other people feel.

Children have a natural curiosity about the world around them, if they see their parents meditating they will want to sit too. It is in this way we, the parents, can help them calm their minds. When a mind is calm it allows the person to handle life as it comes. We all know that growing up is one of the hardest things a person will do, meditation can help a young child understand what is happening in his/her world.

When a child starts showing an interest in Buddhism he/she is then ready to learn. A child will look to their parents for guidance it is then that his/her parents must explain the basics of Buddhism in child friendly terms. As the child's interest grows or waivers the parents must adjust accordingly. Many children show an initial interest in a subject then after learning a little about it they seem to back off. I have found that some people, children in particular, must contemplate information for a while before being able to process more on a certain topic. If a child is pushed into something when they are not ready it can drive them away from that subject permanently and in essence due more harm than it would do good.

By being mindful when teaching Buddhism and life skills to our children we can help our children to be compassionate adults.


Related Articles
Editor's Picks Articles
Top Ten Articles
Previous Features
Site Map



Follow @mommymystic
Tweet



Content copyright © 2022 by Jeanette Stingley. All rights reserved.
This content was written by Jeanette Stingley. If you wish to use this content in any manner, you need written permission. Contact Lisa Erickson for details.