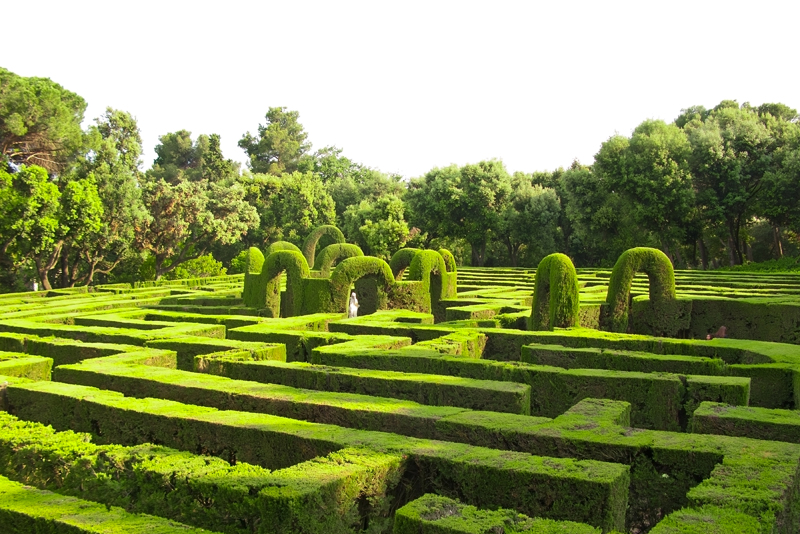 Gertrude Jekyll was born in 1843, at a time when a woman working in a garden was looked on with disapproval. Women could wander down a garden path, admiring the flowers and perhaps cutting a few to arrange in the house, but actually getting your hands dirty was man's work. Gertrude Jekyll was one of the women who changed all that.

Jekyll (pronounced geek - il) started out studying at the South Kensington School of Art. She also enjoyed embroidery. But poor eyesight forced her to give up that kind of detail work and she turned to the next best thing – gardening. She brought to it her eye for color and design and thereby changed the way people gardened.

Her first book, Wood and Garden, published in 1899, emphasized her viewpoint of the gardener as an artist. "For planting ground," she wrote, "is painting a landscape with living things and I hold that good gardening takes rank within the bounds of the fine arts, so I hold that to plant well needs an artist of no mean capacity." This book described the creation of her home and garden at Munstead Wood. The house was designed by her good friend and collaborator, the celebrated architect, Edwin Lutyens.

She was also friends with William Robinson, and collaborated with him on his landmark gardening book, The English Flower Garden. She was editor of his magazine, The Garden, for two years.

Jekyll wrote 13 gardening books and over a thousand articles for various periodicals including Country Life. The book she's most remembered for, however, is Colour in the Flower Garden. This book promoted the use of the colorful herbaceous flower border, something that we now strongly associate with the quintessential English garden.

She's credited with designing over 400 gardens, few of which survive today. Some have been restored according to her original plans, which are archived with most of her papers at the University of California, Berkeley.
In 1902 she became a patron of the Glynde School for Lady Gardeners. This school was one of the first to train women in the gardening profession. Jekyll hired some of the graduates to work for her.

In 1897 she and Ellen Willmott were the first women to win the Victoria Medal of Honour presented by the Royal Horticultural Society.

One of the things that I like about Jekyll is that she didn't just rely on hired gardeners to do the work for her. She actually worked in her own garden and even made her own gardening tools when necessary. I think you have to work in the soil to truly call yourself a gardener, and this lady certainly was one.

The Garden Museum (formerly the Museum of Garden History) in London has some of Jekyll's garden plans and two of her desks. Follow the "related link" below to see this site.



You Should Also Read:
The Garden Museum


Related Articles
Editor's Picks Articles
Top Ten Articles
Previous Features
Site Map





Content copyright © 2022 by Carol Chernega. All rights reserved.
This content was written by Carol Chernega. If you wish to use this content in any manner, you need written permission. Contact Carol Chernega for details.