Historical Fiction for Family Read Alouds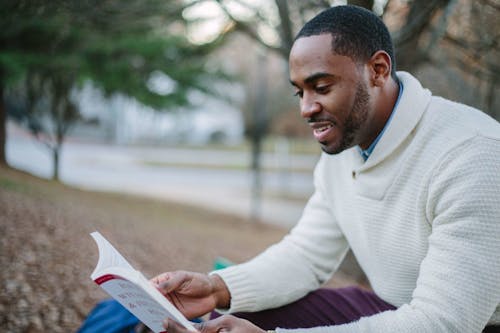 When our children were young, we read to them on a daily basis. We found that it was a good way to bond as a family. There were other benefits, too. Our kids learned about reading. They also discovered people and places that they never would have known at their young ages. By the time that they were in third grade, they had a very sophisticated view of the world and issues that our society has dealt with for years. Historical fiction is one way to teach them about how people lived in earlier times. Jacqueline Kennedy said it well, There are many little ways to enlarge your child's world. Love of books is the best of all." Below are some books that we read to our children and they especially enjoyed. The books are in order of the time in history where they were set.
Historical Fiction for Family Read Alouds
*
The Witch of Blackbird Pond by Elizabeth George Speare
*
The Adventures of Huckleberry Finn by Mark Twain
(Make sure that you get the original, unabridged version.)
*
Tuck Everlasting by Natalie Babbitt
*
The Secret Garden by Frances Hodgson Burnett
*
Rascal by Sterling North
*
To Kill a Mockingbird by Harper Lee
*
Roll of Thunder, Hear My Cry by Mildred D. Taylor
*
My Side of the Mountain by Jean Craighead George
Wikipedia has synopses of the books available. Parents should know what the book is about before reading it with their children. Scholastic Books has information about the reading levels for each book. A family read aloud is powerful because it allows children to experience literature that is above their independent reading level. I have included links below for both Wikipedia and Scholastic.
Each of these books has strong, believable characters that face difficulties in their lives. Some of the books, including Huckleberry Finn, To Kill a Mockingbird, and Roll of Thunder, Hear My Cry, deal with racial issues. They have themes that can start serious and lasting conversations within families. Parents should take care to choose books that are appropriate for their children's levels of understanding and to be open to discussions.
By exposing children to good literature through read alouds, parents can foster a love of reading. They can also give the children experiences that they wouldn't otherwise have in their lives. Families can read books that are above the child's current reading level. By showing them what happened in the past, adults can help children develop reasoning skills to understand their present and future. Australian writer Mem Fox feels strongly that children need books, but they also need to see books as pleasurable. "When I say to a parent, "read to a child", I don't want it to sound like medicine. I want it to sound like chocolate. " Read alouds can help parents ensure that their children love reading.
Resources:
A Parent's Guide to Guided Reading Levels
Scholastic Book Wizard to Find a Book's Reading Levels
Wikipedia Main Page-put the book name into the search box on the upper right side of the page.
We read both of these charming books to our boys when they were very young. They still enjoy them as adults!
The Secret Garden by Frances Hodgson Burnett
Rascal by Sterling North
NEWSLETTER:
I invite you to subscribe to our free weekly newsletter. This gives you all of the updates for the Reading Site. Sometimes, this newsletter has information on books and reading that is not in the articles. Fill in the blank below the article with your email address -
which is never passed on beyond this site. We never sell or trade your personal information.
Related links:
The Related Links below this article may be of interest to you.
There are times when I recommend an item related to my article and add an Amazon link, so that you can check it out. I am an Amazon Associate, and when you purchase an item after clicking on my link, I do make a commission for purchases made through that link.
You Should Also Read:
Ella Autie Book Review
The Gifting 3 Book Series Review
Reading Quotations for Inspiration


Related Articles
Editor's Picks Articles
Top Ten Articles
Previous Features
Site Map





Content copyright © 2022 by Connie Mistler Davidson. All rights reserved.
This content was written by Connie Mistler Davidson. If you wish to use this content in any manner, you need written permission. Contact Connie Mistler Davidson for details.