Using Pots for English Style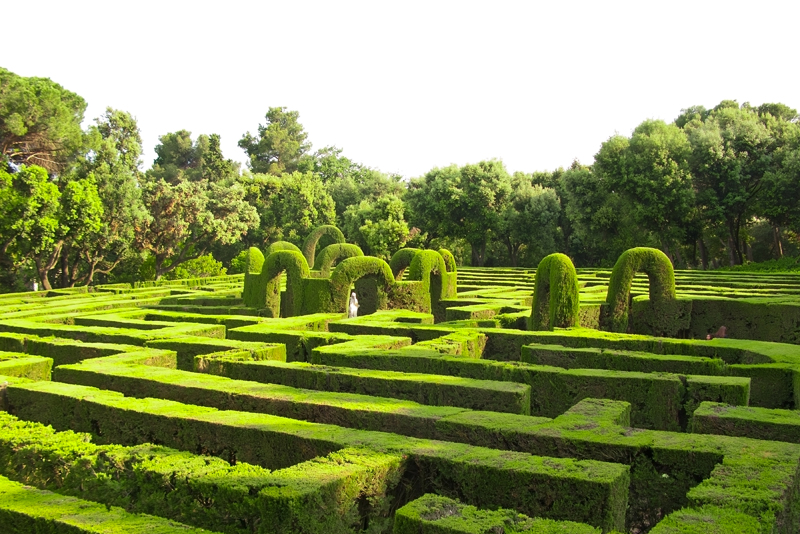 The British seem to be able to create a garden in even the tiniest space. One way they accomplish this is by planting window boxes or pots. The big advantage to doing this is that the containers can be re-planted as the seasons go by, giving you colorful displays throughout the year. In fall, add dried flowers and gourds to your pots, and in winter add evergreen branches.

Choose your Container Consider one large fantastic container or urn to create a focal point near your front door. For a formal, symmetric entry, one pot on each side looks best. For a casual, assymetric effect, use one pot on one side.

However, large pots can be expensive and heavy to move. An alternative, then, is to group clusters of pots together. If you decide to go this route, be sure to use pots that are the same material and color, but in different sizes. This will pull the whole look together.

Multiple pots look best when you group them in odd numbers. So, group 3, 5, or 7 pots together for the most pleasing look. Put the taller pots in the back. Move them around before you plant them so they're easier to lift. Once you're satisfied with the arrangement, you're ready to fill the pots.

Before you plant containers

Make sure there's at least one drainage hole so the plant roots aren't sitting in water.

Add some gravel or broken terracotta pieces to the bottom of large pots to aid in drainage. This will also help to keep the soil fromwashing out of the drainage holes.

If the containers are really large, you might want to add some light-weight filler at the bottom to cut down on the amount of soil that you have to add. I like to use pine cones, as they fill up the bottom of the pots, and naturally decompose over time. Other options include crushed aluminum cans or mesh bags filled with foam packing 'peanuts'. I save the mesh bags that fall bulbs come in, or grapefruit bags, for this purpose.

Now, add good quality, light potting mix to your pots. Never use garden soil. It's too heavy and dense and doesn't have enough nutrients to withstand the frequent watering that containers need. Fill each container about 2/3 full before adding your plants.

How to plant containers

Consider adding small ornamental grasses and perennials as well as annuals to give a lush variety to your pots.

Try to choose something tall, something that will drape over the sides of the pot, and something to fill in between.

Place some plants in your containers and move them around until you're pleased with the effect.

Keep all plants at least an inch or two away from teh sides of the container, and away from each other, so the roots have room to spread out.

Once you're pleased with the placement, remove the plants from their individual pots. If they're root bound (they have a lot of roots showing), loosen the roots to help them easily spread inside the pot.

Place them in the container, and fill in with potting soil. Water until water runs out of the drainage holes, and leave in a shady spot for a day or two until they recover from the shock of being planted.

Caring for your containers

Water regularly and add fertilizer once a week. Even if it rains, the rainwater will bounce off the leaves and not actually reach the soil.

If you use a saucer under your pot, be sure to empty it after watering or a heavy rain, so the plant roots are not sitting in water. Otherwise, the roots will rot.

Deadhead regularly (remove the flower heads) to encourage constant flowering.

In late fall, empty out all of the potting mix and add it to your compost pile. Scrub out the container to remove any insects or disease, and leave it out in the sun to dry.

Enjoy your containers, and move them around occasionally to keep them looking fresh.


You Should Also Read:
Deadheading
Top Ten Annuals
Designing an English Front Entry


Related Articles
Editor's Picks Articles
Top Ten Articles
Previous Features
Site Map





Content copyright © 2023 by Carol Chernega. All rights reserved.
This content was written by Carol Chernega. If you wish to use this content in any manner, you need written permission. Contact Carol Chernega for details.