Eastern Promises - Interviews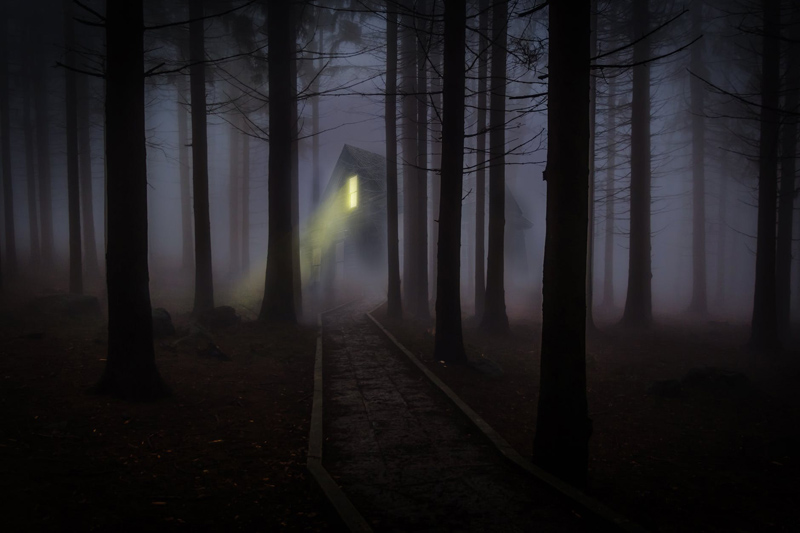 Mortensen and Watts in Eastern Promises
Eastern Promises
is a new thriller about Russian mafia living in London who are involved in various nefarious activities. Starring Viggo Mortensen, Naomi Watts, and David Cassel, it is directed by David Cronenberg (
A History of Violence
) and written by Steve Knight (
Dirty, Pretty Things
). This is the second time Cronenberg and Mortensen have worked together, the first time when they drew Oscar buzz over
A History of Violence
.
Anna (Watts) works as a midwife in a hospital. When she delivers a baby to a prostitute who dies during the procedure, she is determined to find the girl's identity and notify her family of the child's existence. The only thing she has is a diary, however, written in Russian. When it leads her to a restaurant that is actually owned by the Russian mafia, she finds herself entangled with Semyen and his son Kirill, who run the biggest illegal rackets in London. She also finds herself forced to contend with Nikolai, their chauffeur, who may be more than a mere employee. Though what Anna cares about is the child's welfare, she realizes something in the diary has the mafia on edge, and they are willing to do anything, even kill Anna, to get it back.
Naomi Watts as 'Anna'
"When I worked with Viggo Mortensen on
A History of Violence
," says Cronenberg, "I noted that he had a kind of Russian or Slavic look to him. He is in fact half Danish. After our experience on
A History of Violence
, I wanted to work with him again. In reading the script, I immediately thought of him. Viggo is a brilliant actor, beyond what people realize, and I believe that with
Eastern Promises
, that is going to be more evident."
Viggo does indeed do an amazing job as Nikolai Luzhin, the chauffeur to a Russian mafia family who also dabbles in special "extra" jobs for his employers.
Mortensen says of his own character, "Nikolai is a man who has lots of secrets. He came to London by way of the Ural mountain region, which is a kind of dividing mountain range a couple of time zones east of Moscow on the edge of the Siberian plain. He's seen a lot, and being close to Kirill, is on the front lines of the family's doings."
"When we first meet Nikolai, he's almost dead inside," says screenwriter Knight. "He lives in a world of violence and as such is a violent person. But there is also a gentleness about him that comes as a surprise to Anna."
Anna is played by the beautiful Naomi Watts, who is astounding in this film.
"She gets the whole picture and accesses the inner life of the character," says Cronenberg. "Of course, she's a great beauty and her beauty is so valuable for her as an actress because it's a down-to-earth, real beauty. It's not so exotic that it's hard for her to play a regular person. She can play a regular person and still glow."
About Naomi's character, Anna, Cronenberg says, "Anna is very vulnerable, and has had loss in her life which is still affecting her. She starts to connect with the Russian half in her roots – her late father had immigrated to England – in investigating where this young woman came from, what the diary means, and what will become of the orphaned baby. Because she's living a dreary English life, she's drawn to the intense lives of the Russian immigrants who live in London. Nikolai scares her, yet she has an intense desire to flirt with danger."
Naomi Watts recalls the first time she read the script, and says it was "a real page-turner, a really good thriller, and a window into world that hasn't been seen much. Anna has long denied her Russian culture, and at the start of the film is in quite a sad place in her life. She's hiding behind her work and doesn't want to spend too much time with her family because they just remind her of her past traumas. But what I love is that there's still a sense of danger in her, and she comes alive again through meeting Nikolai – he's like the big bad wolf that intrigues her – and seeks to take control of the situation with the lost girl and orphaned baby. But it becomes clear that she's getting into world that's much heavier than she can handle by herself, and she has to call on her family for help."
Vincent Cassel as 'Kirill'
Vincent Cassel, French actor, was cast to play Kirill, the wayward and drunk son of Semyen. Kirill has designs on leading the mafia himself one day, but his father recognizes a lack of integrity in his boy, and often relies on Nikolai to take control of situations instead.
"Think of Kirill as Saddam Hussein's son," says Cronenberg. "Too much power, too little depth, and a lot of insecurities – a very dangerous combination. Unlike Nikolai, Kirill is passionate and emotional, so they're an odd couple."
About Vincent as an actor, Cronenberg says, "Vincent communicates external and internal chaos on-screen with great precision and control; he's a marvel to work with. I knew that his extreme looks and strong screen presence would allow him to match up well with Viggo."
Mortensen spent a great deal of time in Russia preparing for the role, and even learned to speak Russian.
"He learned to speak Russian quite well for this role," says Cronenberg. "He brings the intensity and humor and subtlety to Nikolai that he brings to every performance, all the while speaking with a Russian accent so his voice has a different timbre than you've heard in his other movies. It's a complete transformation from the inside out."
Watts, on the other hand, had to learn how to ride a motorcycle.
"400 pounds of steel," she says, "And almost that many people standing by. There I was, riding through the streets of London; I couldn't believe it. But I came to like it, and, I'm pleased to say, can now put it on my list of skills."
This interesting movie is described by the director himself as "a mob crime thriller intricately interwoven with familial dramas – all unfolding in a subculture that dwells within another very strong culture."


Related Articles
Editor's Picks Articles
Top Ten Articles
Previous Features
Site Map





Content copyright © 2022 by Heidi Martinuzzi. All rights reserved.
This content was written by Heidi Martinuzzi. If you wish to use this content in any manner, you need written permission. Contact Grace Rostoker for details.