Girl's Own Book 1858 Pattern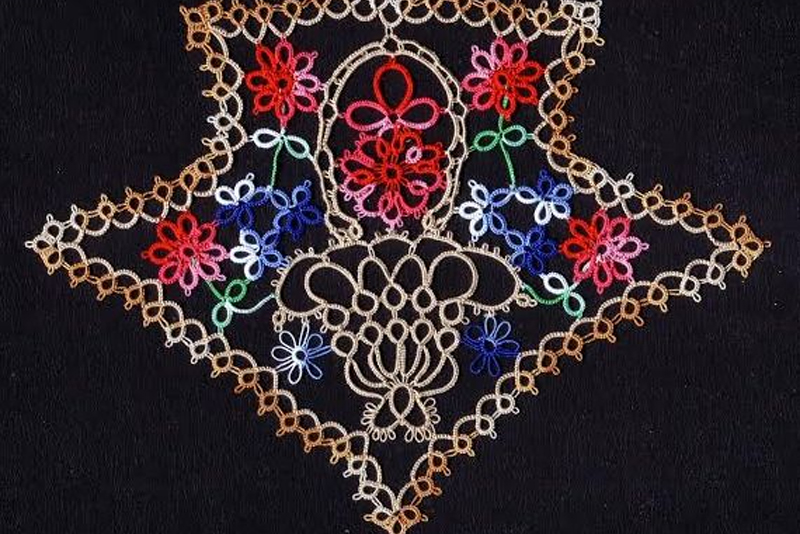 A Curious Edging from "The Girl's Own Book"
(Lydia) Maria Child, was a well-educated progressive thinking woman who advocated women's rights and Indian rights. She was an activist, abolitionist, journalist and novelist (February 11, 1802, Medford, MA; Died: October 20, 1880, Wayland, MA) published in 1833 "An Appeal in Favor of That Class of Americans Called Africans" This book was the first anti-slavery one to be printed in America. But her fame was an 1828 manual for homemakers. She also wrote the poem so often heard at Thanksgiving "Over the River and Through the Woods." And, of interest to tatters today, "The Girl's Own Book" in 1833. However, the first edition of "The Girl's Own Book" had no tatting. But by the time that the 1858 edition was issued, tatting had its own section.


The 1858 edition (the 18th ed.) was revised by Clara de Chatelain, 1807-1876 and published by W. Tegg & Co. UK. Curiously, the book is categorized as amusements for girls. It has a wealth of general information. The tatting section is on pages 330 through 348. The instructions are quite general but accurate as are the illustrations. Among the patterns is this curious piece of lace.


The instructions for row 1 read, "Work a loop of 1 double stitch, 1 pearl stitch, 1 double stitch. Draw up. Continue for length needed. When I first read that I converted that to modern tatting notation in my head and thought, "R 1 - 1 clr." I compared that to the illustration. Oops! These instructions harken back to the early days of tatting patterns a la Riego style picots. That changed the entire pattern. So the pattern should read, "R 2 - 2," since the direction to make a picot at that time was often 1 ds picot 1 ds. This was in between any other ds count given for the ring/chain.



Pattern: *Ring 2 - 2 close ring, leave 1/8" bare thread, and repeat from * for length desired. Note there are no chains and no joins between the rings. At the end of the row turn and go back to the start. Repeat the same ring, after closing the ring, make a shuttle lock join into the opening of the rings of row 1. This offsets the rings of row 2. Continue to end and then repeat for the additional rows. It creates a curiously s-shaped tatted element in the rows.



You Should Also Read:
Free Tatting Books Online


Related Articles
Editor's Picks Articles
Top Ten Articles
Previous Features
Site Map





Content copyright © 2023 by Georgia Seitz. All rights reserved.
This content was written by Georgia Seitz. If you wish to use this content in any manner, you need written permission. Contact Georgia Seitz for details.