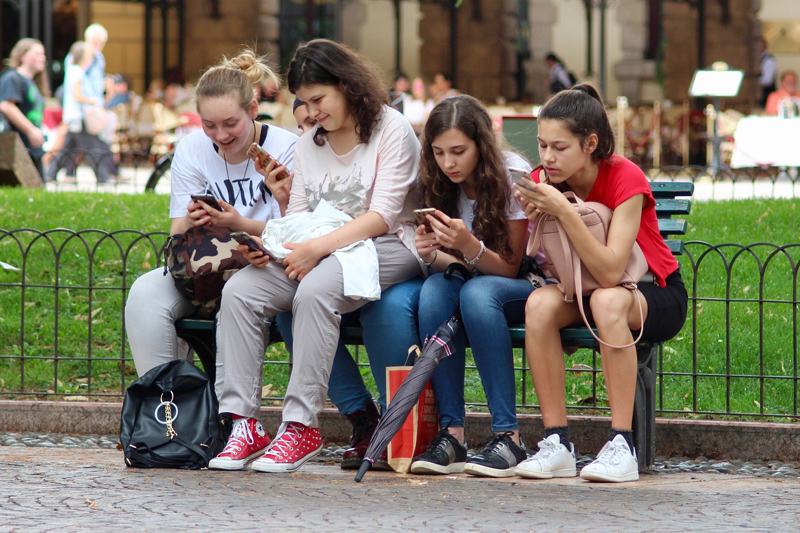 I love music games such as Guitar Hero and Rock Band, so it's no surprise that I also love Tap Tap on my iPod Touch. The game lets you hit the beat along with the music and has contests too!
Unlike most other music related games, you're not playing any specific instrument here. You're just tapping along to the beat, as the colored balls move down their particular lines. The patterns often go along with the melody, but they're always on the beat of the music. This really helps a lot because, visually, you often seem to be hitting the ball AFTER it goes past the white line indicator. You can't do this game as much by visual / sight but by ear. You know a pair of green notes are coming at you so you hit the green notes on the beat. You see a sequence coming and you play it properly on the beat.
The game definitely encourages you to practice and improve your finger skills. There are several skill levels so you can start out easy, and they even have a tutorial you can learn with. Really, though, it's about finger coordination with the rhythm. You hit along to the music.
There are also arrows that have you shake the entire iPod unit left, right or forward. I had mixed results with the forward-hit - it seems that sometimes it takes it, sometimes it doesn't. In the end I turned off the arrows so I didn't have to deal with them.
There is a nice selection of music in here and they let you download new tunes. They even run contests where you have X days to get Y points and submit your scores. They help encourage you to try even more hard at the songs.
The game is REALLY sensitive. If you are tapping away and one of your off fingers even lightly brushes its spot, you go right back to zero multipliers and lose your chance at a high score. Also, I have had times when my fingers were definitely clear of the spots and there were no buttons to hit - and it still reset me back to zero! Something in their system is a little flaky.
Still, the game is hugely addictive and I really like the way you play along with the song.
Highly recommended!
NOTE: To get higher scores, first aim for 100% perfection. Next, make sure you trigger the 8x multiplier whenever you can by "shaking" your iPod when it says "revenge". Finally, you get more points for perfect hits - so even if you get 100%, you can still get even more points by perfecting your hits on the notes.
Also note that there are two separate high score lists for each game - one with arrows enabled, and one with arrows disabled. You see each one by playing the game with arrows on or off - it'll show you the matching score list.
I managed to get in the top 10 scores for both arrowed and non-arrowed for their Offspring song! :) Email me if you need pointers.
Buy the iPod Touch 8 gig from Amazon.com


Related Articles
Editor's Picks Articles
Top Ten Articles
Previous Features
Site Map



Follow @lisavideogames
Tweet





Content copyright © 2022 by Lisa Shea. All rights reserved.
This content was written by Lisa Shea. If you wish to use this content in any manner, you need written permission. Contact Lisa Shea for details.