Original Art vs Replicas – Cave Art & Monet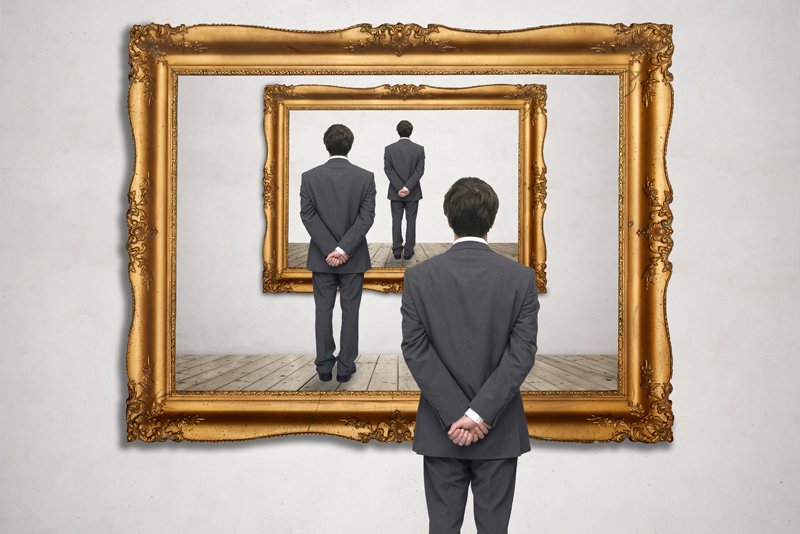 What do the paintings from Chauvet Cave and Monet's Giverny have in common? Besides both being found in France, they have been duplicated. How? you ask. Read on for answers.

When we visit a museum, we expect to see original works by an artist. But at what price?
Paintings, sculpture, and frescos have been restored or re-varnished to satisfy the hunger of art patrons who pay handsomely to view and support 'supposed' original works by the Masters.

Throughout history, art experts have authenticated works of art - based on the technology (or lack of) at the time – credits which should have been given instead to: the workshop of, an assistant to, or sadly, an imitator.

Independent(dot)co(dot)UK author Michael Glover stated in April 2010 that "20% of the paintings held at major museums will not be attributed to the same painter in 100 years."

Such is the case of Goya's popular painting "Colossus" at Spain's Prado museum.
In 2009, the initials AJ were discovered on the bottom left hand corner of the painting.
Asensio Julia was Goya's assistant and this painting was accepted as an authentic Goya since 1931. It was later determined that the color, technique, and style were not of the quality of a true Goya masterpiece.

Let's now discuss the art of Chauvet Cave - (named after Jean-Marie Chauvet – who, with friends in 1994, discovered this treasure trove of upper Paleolithic art, dating from 36,000 years earlier) - the oldest of ancient rock art.

A facsimile, Caverne du Pont d'Arc (named after a nearby landmark), sprawled over forty acres, opened in April 2015 - just three miles from the actual cave (albeit a steel door was installed - intentionally omitting the public).
With a cost of $62.5 million, it was replicated with the aid of laser scanning, from 2007-2015.

France learned a painful lesson from the discovery of Lascaux Cave in 1940. The breathtaking paintings of bison and other wild animals dating 17,000 years earlier are etched forever in most art lover's minds.

It was determined that heavy traffic from humans entering Lascaux Cave caused bacteria and fungus to cover and ultimately compromise the integrity of the paintings. What a shame!

If you were to visit Monet's garden at Giverny, France only replicas of his paintings would be seen, as most reside in museums worldwide.

Today our society uses mobile phones to photograph what we see, as opposed to an artist's apprentice who would once sketch or paint a copy of a Master.

Copyright issues concern museums as visitors take 'selfies' with world famous paintings.
Not surprisingly, Vincent van Gogh's "Starry Night" (1889) at NY's MOMA is the most photographed painting (as I will personally attest to).
I visited MOMA on Free Friday night when college students abound.
I think the museum should consider dispensing numbers - deli style - as I waited patiently to take a photo (not selfie) of "Starry Night."
I found the nearby painting by Henri Rousseau "The Dream" (1910) to be as powerful a work – yet it appeared to be considered a less significant painting when it came to taking a 'selfie'.

Major museums such as the Metropolitan Museum of Art, the Art Institute of Chicago and the National Gallery of Art, Washington, DC now allow photographs in their permanent collections.

In 2014 the National Gallery of Art, London, UK allowed photography.
My 2010 visit caused a museum gallery guard to 'alert' me to their policy of 'no photography.'
It was too late, I had already snapped Titian's "Bacchus and Ariadne" (1520-1523).
At the Louvre I found their policy more visitor friendly as I photographed to my heart's content.

We shouldn't have to ask, "Is it real or is it Memorex?"
There truly is a difference between real and a replica - despite this company proving that a recorded song on a tape recorder could shatter a wine glass in 1971.

I can only hope that viewing a facsimile of art or architecture on a computer screen will not be regarded as tantamount to viewing the original work.

If your child (or grandchild) asks you, "Who were the first artists?", you'll now know the answer.

You can own the book, "The Cave Painters: Probing the Mysteries of the World's First Artists," available here from Amazon.com.




Related Articles
Editor's Picks Articles
Top Ten Articles
Previous Features
Site Map





Content copyright © 2022 by Camille Gizzarelli. All rights reserved.
This content was written by Camille Gizzarelli. If you wish to use this content in any manner, you need written permission. Contact Camille Gizzarelli for details.