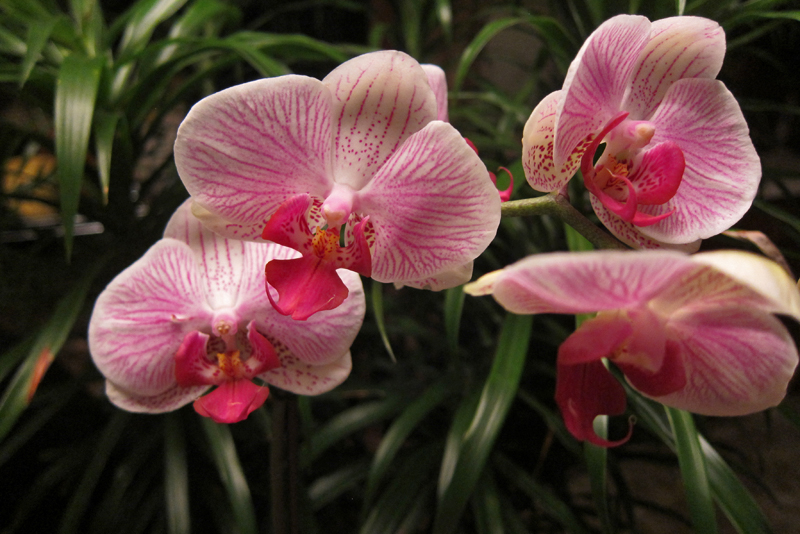 The Phalaenopsis orchid or "moth orchid" is the most common orchid available today. They can be purchased in grocery stores, hardware stores and nurseries. Coming in a variety of different colors for any decorating scheme, they are a wonderful first orchid for most people. The long arching inflorescence (flower stem) holds the flowers which can last for three months or longer.

Since these orchids are so readily available, they are often the first orchids purchased by new enthusiasts. And since they are the first venture into the fascinating world of orchids, one of the most common questions on forums from new orchid enthusiasts is: "What should I do after my Phalaenopsis finishes flowering?"

Essentially you have three choices depending upon the type of grower you are.

First, you can do nothing and wait to see if the plant will continue to bloom on the same inflorescence. Many hybrids will do so—I have one that has been blooming nonstop for over a year and I found new buds starting again at the end of an inflorescence that I was ready to cut off.

Second, you can cut the inflorescence back down to one of the triangular shapped areas on the inflorescence (this is where one of the flower stems was attached previously). Sometimes this encourages the plant to send out new side inflorescences.

Third, you can cut the inflorescence all the way off so that the plant can put all its energy into growing stronger so it can bloom for you next year. This is probably one of the best things to do if the plant is small—unless it's a miniature.

Most Phals will only bloom once per year in the Spring. This of course is dependent up on the heritage of the parents of your particular hybrid. Keep the plant in an east-facing window with no direct sunlight, but lots of indirect light, humidity, and provide weekly watering and fertilizing. In about September or October, subject the plant to night-time temperatures in the low 60s for about a month to induce it to form its spike. Once the spike is detected, stop the lower night temperatures.

You Should Also Read:
Phalaenopsis Orchids - A Primer
Phalaenopsis—Pick out a good one


Editor's Picks Articles
Top Ten Articles
Previous Features
Site Map





Content copyright © 2019 by Susan Taylor. All rights reserved.
This content was written by Susan Taylor. If you wish to use this content in any manner, you need written permission. Contact Anu Dharmani for details.